The Best Gimbal For Canon M50 Cameras!
It is no secret that the Canon M50 has been able to secure itself a massive market share after its release and the excellent little camera just keeps going from strength to strength as the months go by. With many vloggers upgrading from their Canon G7X or Sony RX100 to the Canon M50 and many people just generally picking it up due to it being a great bit of kit we have noticed a large number of people reaching out for advice on what the best gimbal for the Canon m50 is.
Now, unlike our other gimbal recommendation posts where we can pretty much cut and clear jump in with some recommendations for your camera body, the Canon M50 is in a bit of a grey zone due to it coming in at just over one pound in body weight. This means that even though it is a mirrorless camera, you might be able to get away with mounting it on a gimbal that is primarily designed for a point and shoot camera like the Zhiyun Crane M2 or the Feiyu Tech g6.
Now, you have to keep in mind that although doing this would save you a small amount of cash on your gimbal, it really does limit the lenses and other accessories that you are able to mount on your m50 as it only leaves around half a pound of payload weight spare. Due to this, even though the camera does come in on the lower end of the mirrorless camera weight scale, we would always recommend that you go with either of the mirrorless camera gimbals in the comparison table below to ensure you are able to use any accessories that you want with your m50.
Comparison Table
Last update on 2023-09-03 / Images from Amazon Product Advertising API
Now, although the gimbals may seem very similar on paper, in our opinion, both the Zhiyun Crane Plus and the DJI Ronin SC are a world apart from the Feiyutech AK2000. They offer much better performance and have a better overall build quality. In addition to that, the Feiyutech AK2000 also has a known issue with random vibrations but the AK2000 is still a very popular gimbal within the community so we wanted to add it to our list so many people seem to like it.
If you are short on time then the comparison table above is able to offer some key features of each of the gimbals to allow you to make a quicker decision. That said though, if you are anything like us, you will be wanting to know as much as possible before you shell out for an expensive gimbal stabilizer. Due to this, we will be covering each of our recommended gimbals for your Canon m50 in more detail below to ensure you know why we feel these are the best gimbals available for your camera.
The Zhiyun Crane Plus
If you are one of our regular readers then it is probably no surprise that the Zhiyun Crane Plus takes the top spot as our recommended gimbal for Canon m50 cameras as we think it is without a doubt one of the best gimbals on the market right now. Judging by the reputation the gimbal has within the community it would seem like many other people agree with us too as the reputation of the gimbal is excellent.
We feel that Zhiyun has taken all of the experience that they have managed to gain with their other products over the years and put it all into the Crane Plus to ensure that it has everything a mirrorless camera owner could need. It offers excellent performance, has a great maximum load capacity, solid battery life, a professional build quality, and a pretty low price tag for what you get for your money. Additionally, although we will be going over the Crane Plus in this article, we also have an in-depth dedicated Zhiyun Crane Plus review that we published recently that may be helpful.
Performance And Functionality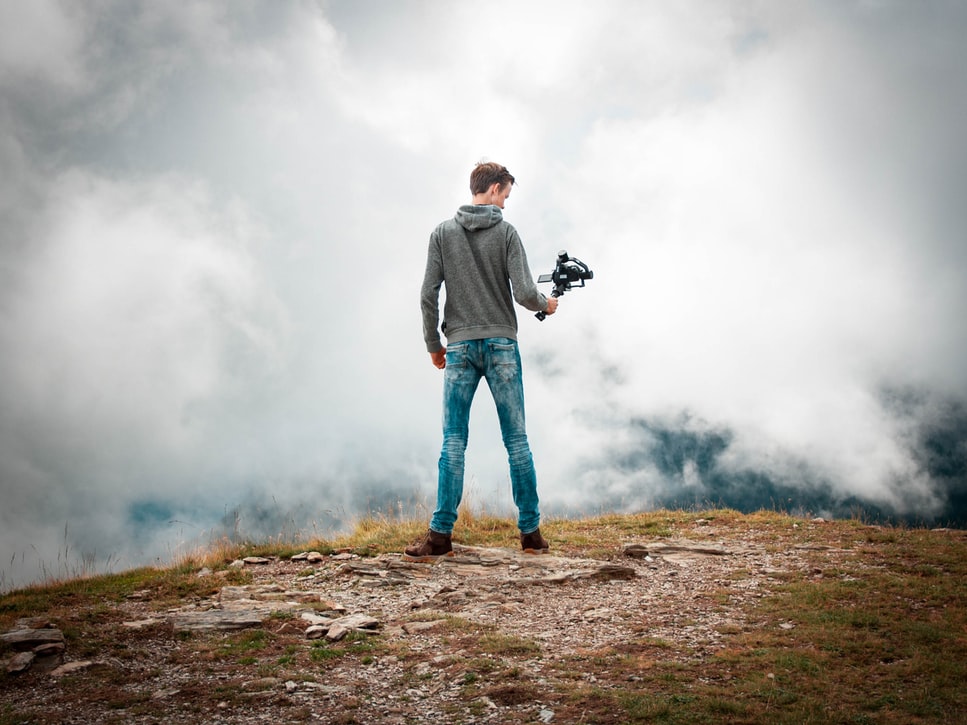 As the Crane Plus was developed to replace the Crane v2 that has held the top spot for the mirrorless camera market for a few years Zhiyun set themselves the goal of beating the already outstaning v2 with the Crane Plus in every way. As you would expect from a brand like Zhiyun who insist on innovating in every subsequent generation of gimbals that they released, they delivered and blew the v2 out of the water.
The maximum load capacity of the Crane Plus is 5.5 pounds adding over a pound and a half to what the v2 provided, the battery life of the gimbal has been increased from 8-12 hours to 12-18 hours and the time it takes to charge it from empty to full has been reduced to only 3 hours! In addition to that, the price tag of the Crane Plus is around ten percent lower than the v2 while having all of these improvements.
The sample footage in the video embedded above was recorded using the Canon m50 as well as the Zhiyun Crane Plus 3 axis gimbal and shows you how well the two perform together. You can see the excellent image quality of the m50 as well as the super-smooth image stabilization that the Crane Plus is providing in a number of situations.
Now, as we mentioned earlier, the m50 camera body comes in at just over one pound of weight meaning that the Crane Plus has around 4.5 pounds of payload weight available for any accessories that you feel that you may want to mount on your camera to further improve the image quality. In our opinion, this is plenty of spare payload for pretty much any camera rig that you are going to be wanting to mount onto a 3 axis gimbal stabilizer.
At the time of writing, we are hardpressed to think up any combination of compatible lens for the m50, external microphone, lighting unit, and field monitor that would even come close to taking up 4.5 pounds of payload weight. This ensures that no matter what you have to mount on your m50 for your session, the Crane Plus will always have your back and be ready.
Although the Crane v2 was pretty groundbreaking for its time, it is definatley showing its age so Zhiyun knew that the Crane Plus has to improve on the weak spots of the v2 as well as blow what the competition was offering out of the water. To do this, they reprogrammed the balancing algorithm from scratch to ensure that it offers the very best performance possible. On top of this, they have also redeveloped the gimbal motor system to ensure that it is able to easily support higher payload weights while requiring less power to do so.
On top of this, Zhiyun has also totally overhauled a number of popular modes on the other gimbals in their range to improve their performance on the Crane plus. These include the point of view mode, the night lapse mode, the motion memory mode, and the intelligent object tracking mode. This ensures the gimbal will be able to provide anything your Canon m50 requires and more.
Click Here To Check Prices And Availability!
User Interface And Control System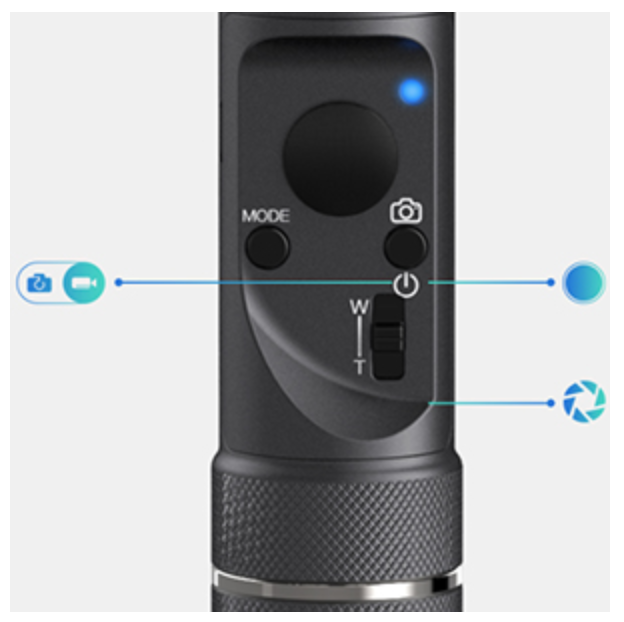 The control system for the gimbal has also been slightly updated over what has been used on previous versions of the Zhiyun gimbal range too. Although it is still based around the exact same system, it just feels much more responsive and is a little easier to use. This is quite the achievement in all fairness when you consider how easy the control system of airlines has historically been.
This ensures that if this is your first ever gimbal stabilizer you will be able to quickly and easily pick it up and get the best possible image stabilization out of it with minimal knowledge of gimbals. At the same time, the similar control system on the gimbal also allows the more experienced users to easily move over to the Crane Plus and feel at home.
The Smartphone App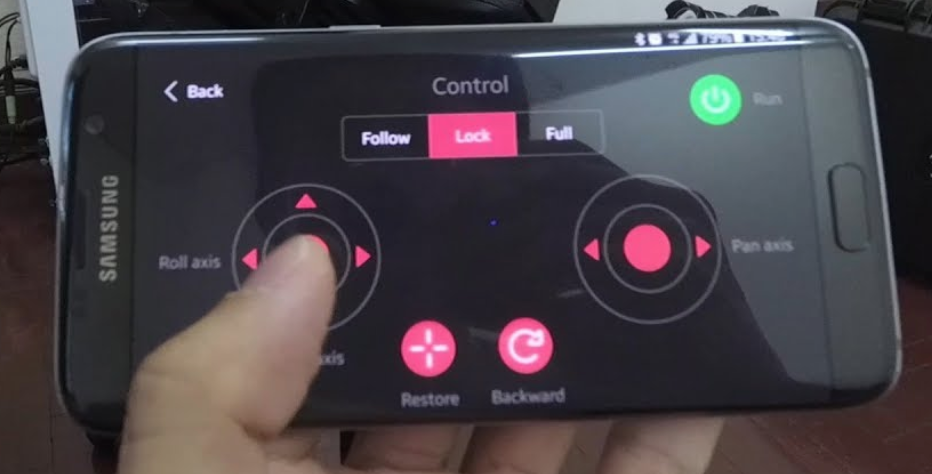 Now, we want to treat the Zhiyun smartphone app seen in the image above as a stand-alone bit of kit that can potentially enhance the performance of the Zhiyun Crane Plus for your Canon m50 rather than a key feature of the gimbal. We feel that this is fair as the app is designed to work with all Zhiyun gimbals on the market rather than just the Crane Plus and it also allows us to keep to our statement that the Crane Plus is the perfect mirrorless camera gimbal.
Now, that said, the Zhiyun currently needs a whole bunch of work doing to it. When the app was first released a few years back it simply wouldn't work, then it was overhauled and it was fine, then they updated it again and broke it, then they overhauled it again and fixed it, and right now we are in a state where it is a pain to use after they tried to add a few features to it.
We really do hope that Zhiyun updates the app as it has so much potential and in our opinion, is currently the only thing that competing gimbals to the Zhiyun Crane Plus from other brands may have as an advantage. We have seen a few people saying that there is meant to be a big update for the app coming out soon to fix everything again so by the time you are reading this the app may be totally fine and working as intended so let's keep our fingers crossed.
Click Here To Check Prices And Availability!
Build Quality And Design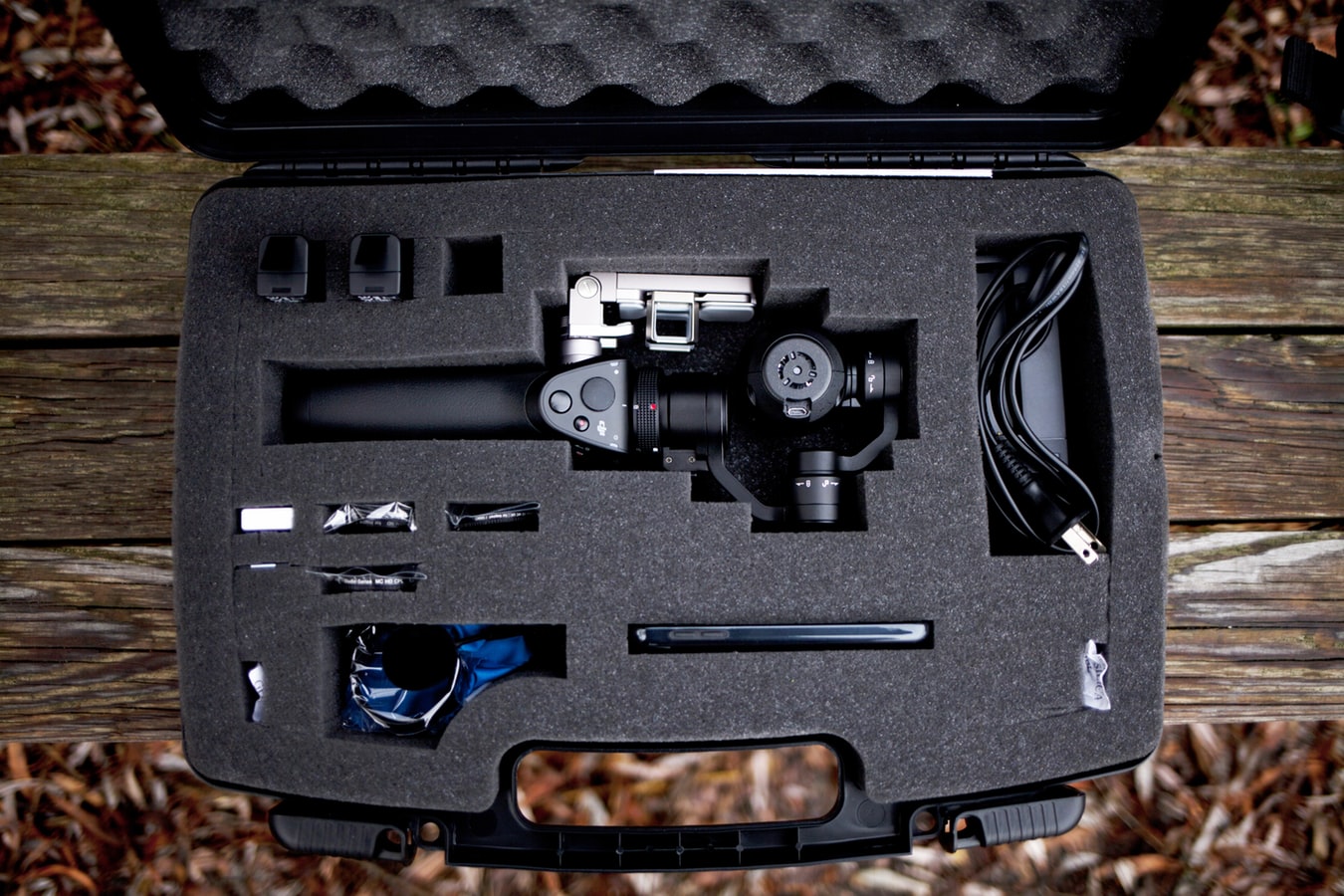 As we touched on earlier in the article, in our opinion, the design of the Crane Plus is totally flawless and it performs flawlessly. There have been two major gimbal releases from a competing brand recently that have a number of design problems and it kind of made us a little worries but thankfully, Zhiyun did not drop the ball and have released an outstanding bit of kit.
As the previous Crane gimbals have been very popular within the travel vlogger community as well as within the videographer community who work in niches where they have to travel a whole bunch Zhiyun wanted to make the Crane Plus as robust as possible. Thankfully, they have delivered and this gimbal is able to take more than its fair share of punishment and still come out the other side providing you with its great image stabilization for your m50.
If you are planning on having to travel around with your gimbal in luggage a whole bunch then this is a massive benefit to you as it gives you peace of mind that the gimbal is robust enough to take the bumps it may take in transit without breaking.
Our Verdict
We would imagine that by this stage of the article you can probably tell we are huge fans of the Zhiyun Crane Plus. So much so that it may come across as if we are a fanboys of the gimbal or as if we have been paid to up talk it but we really haven't. You can check the reputation of the gimbal amongst totally independent videographers who use it as their go-to gimbal of choice and its reputation is excellent. Zhiyun have just done a really great job and we feel that they deserve to be rewarded for it.
We feel that it is the perfect companion for your Canon m50 as it will be able to provide all the image stabilization that you could ever need while also offering you all the payload you could ever want and more. We have no doubt that the gimbal will be able to help improve your image quality and ensure that you are able to keep your clients happy or make the best footage possible for your YouTube channel In our opinion, it is the obvious choice for a camera like the m50 and will make an excellent addition to your collection of camera accessories.
Click Here To Check Prices And Availability!
Click Here To Read Independent Reviews!
The DJI Ronin SC
Next up on our list, we have the new kid on the block when it comes to gimbal stabilizers for the mirrorless camera weight class, the DJI Ronin SC that has only been available for a few weeks at the time of writing. Now, the big brother of the Ronin SC, the Ronin S has been around for a while now and is well established as being one of the best gimbals on the market for the heavier DSLR rigs and DJI wanted to have a strong contender on the market targeted for mirrorless cameras and that's how the Ronin SC came about.
That said, although we do feel that DJI has done a solid job when it comes to the Ronin SC and that it could be a good fit for your Canon m50, we just can't see why you would want to spend more money for a lower payload and less battery life when compared to the Zhiyun Crane Plus covered above.
As this is not our primary recommended gimbal for your Canon m50, we will just be brushing over it to try and save our readers time while also making the key points for the Ronin SC as we go through.
Performance And Functionality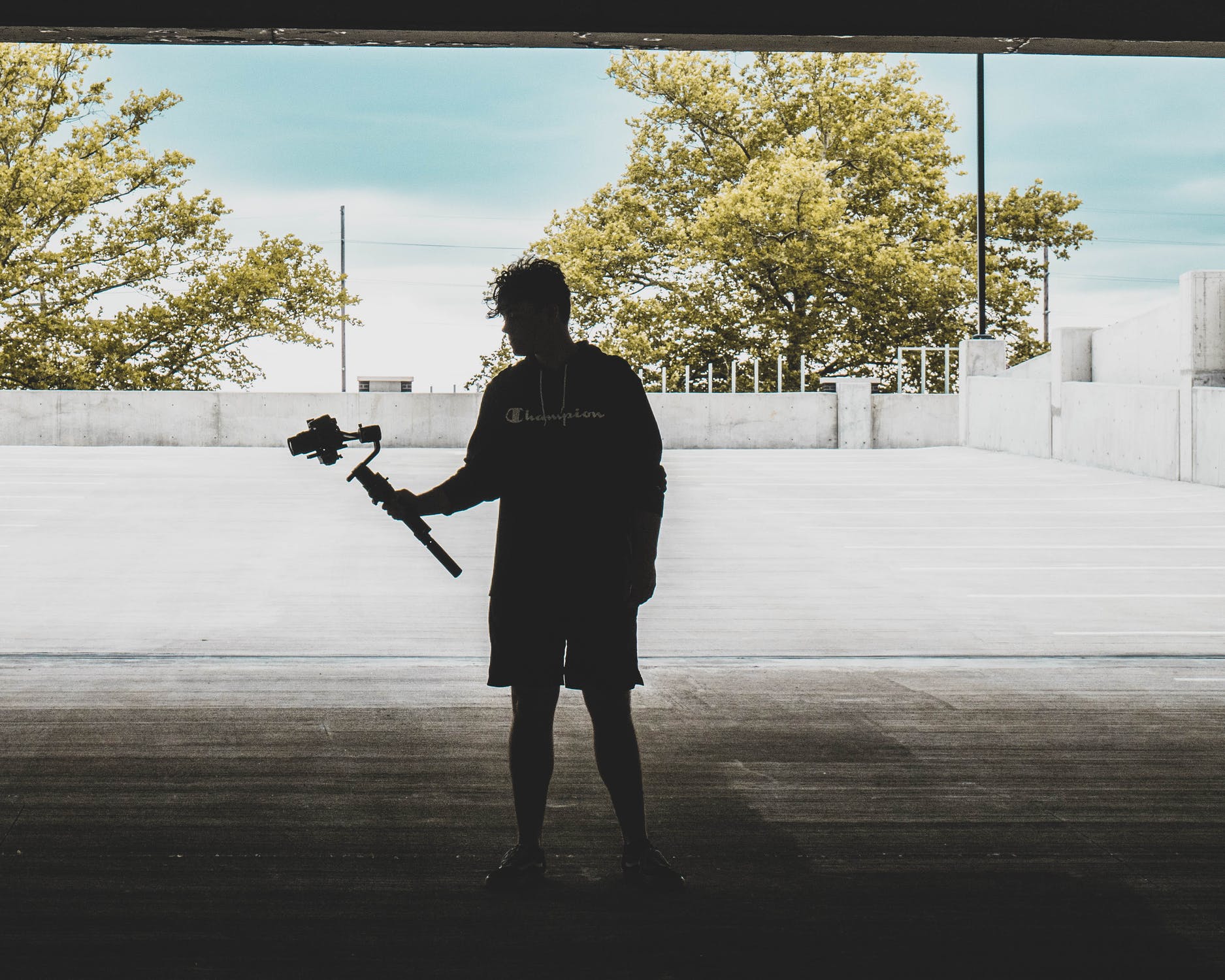 The Ronin SC is able to support a maximum load capacity of 4.4 pounds and although this does beat everything the previous generation of gimbals were able to support, the
Crane Plus
offers you over a pound of additional payload for around $100 less on the price tag. Additionally, the Ronin SC comes in with a maximum battery life of 11 hours whereas the Crane Plus can offer you 12-18 hours and when using a light camera like the Canon m50, you will be getting close to 18 hours of battery life every time.
The next point that we want to make is that although the Ronin SC has a recharge time of around 2 and a half hours and looks like it beats the Crane Plus on paper. You have to remember that the Ronin SC is only recharging to two-thirds of the maximum battery life of the Crane Plus while the Crane Plus only takes half an hour longer to go from empty to full.
All that said and done though, if you are wanting to stick to the DJI brand, the DJI Ronin SC can make a great companion for your Canon m50 as shown in the video footage above. The clip was captured using an m50 and a Ronin SC and does a great job of showing off exactly what you are able to capture with the paid and gives a solid example of what the latest DJI handheld gimbal can do.
Click Here To Check Prices And Availability!
User Interface And Control System
Now, much has changed when it comes to the interface for the Ronin SC when compared to the Ronin S or any of the other popular DJI gimbals. The control system allows you to tweak the performance of the SC to meet your needs while also allowing you to do so using just your thumb to ensure that you can focus the rest of your hand on supporting the gimbal and your camera.
The Smartphone App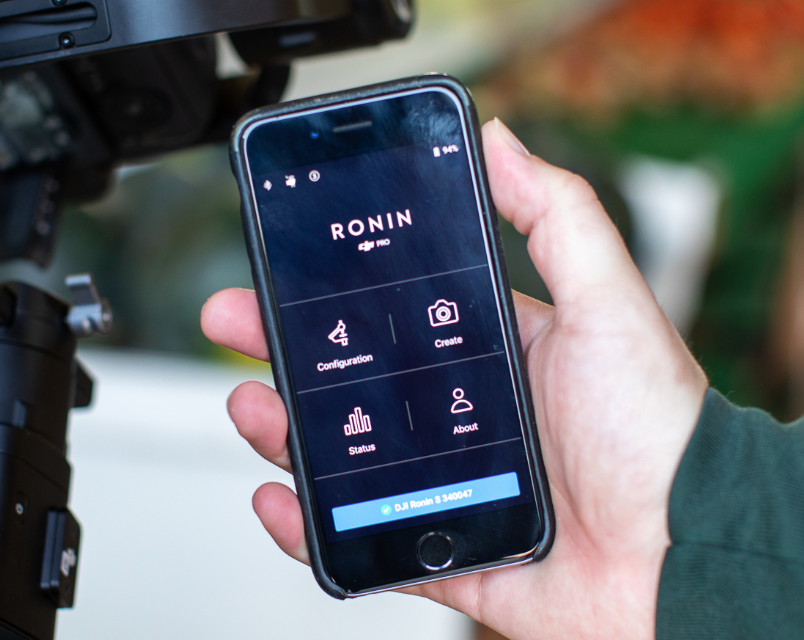 The DJI smartphone app blows both the Zhiyun app and the Feiyutech app out the water and has always been a great bit of kit. If you are a DJI purist or if you also use a
DJI Mavic Drone
or other bits of DJI kit that the smartphone app supports then this may push the Ronin SC ahead of the other two gimbals we have featured.
Build Quality And Design
The DJI brand are well known to make sleek looking devices that have an excellent design quality too while also having a strong and well put together build quality. Thankfully, the Ronin SC is no different and it very robust and we would say has a similar build quality to the Crane Plus above. The gimbal is comfortable to hold, even if you have to use it for long periods of time without taking a break and it is also pretty lightweight considering how strong it is.
Our Verdict
We have no doubt in our mind that the DJI Ronin SC is a solid bit of kit that will do very well but unless you are a DJI purist we just feel that the Zhiyun Crane Plus is a better option for your Canon m50. It is a cheaper gimbal, offers a higher maximum load capacity as well as provides you with more battery life.
Click Here To Check Prices And Availability!
Click Here To Read Independent Reviews!
The Feiyutech AK2000
The final product that we will be covering on our list of gimbals for the Canon m50 is the Feiyutech AK2000 and in all honesty, we would recommend that you take either of the other two gimbals in the article over the AK2000. Although Feiyutech have some solid gimbals on the market, we feel their new AK range has too many issues with it to be a primary or secondary recommendation. In all honesty, if the gimbal hadn't managed to earn a decent reputation for itself while having a few Canon m50 owners use it as their go to gimbal of choice, we would not have featured the AK2000 at all.
If you want to know more about the problems the gimbal has you can read our Feiyutech AK2000 review where we go into detail on its problems. The short version is that 20-30 percent of AK2000 and AK4000 gimbals have problems with random vibrations occurring during use. There is also an issue with it when in timelapse mode where it will slowly pan to the left and ruin your footage and finally, the handle grip slides up the handle and eventually hits the control pad of the gimbal causing the tilt function to randomly kick in.
Trust us, for this price point in the market, the Zhiyun Crane Plus and the DJI Ronin SC are much better options. Due to this, we will be skimming over the AK2000 section of the article as you can read our full review of the gimbal linked above if you want to know more.
Performance And Functionality
All that said and done, if you are one of the lucky ones and your AK2000 does not have the problem with vibrations it has the potential to be a solid bit of kit. It can support a maximum load capacity of 6.17 pounds while also having a battery life of 8-12 hours. This is more than enough to support the weight of a Canon m50 with all the accessories that you could think of and it has the battery life to ensure the gimbal has the power to last the duration of your session.
User Interface And Control System
We love the fact that the AK2000 has a touchscreen interface and in all fairness to Feiyutech, it is very easy to us and we would imagine you would be able to find your way around the navigation menu very quickly due to it being laid out in such a simple way. The gimbal also uses a magic wheel shown to the left of the image above that you are able to use on the focus assist as well as a few other features too.
We love the control system on the AK2000 and think Feiyutech actually did a great job on it. It's just a shame that the other issues that we mentioned earlier let the gimbal down so much as it would definitely be a contender for the top spot without them.
The Feiyutech Smartphone App
Just like Zhiyun, the Feiyutech smartphone app is well known for having a number of issues with it and in all honesty, it needs a total overhaul to be anywhere close to the DJI app. At the time of writing, the Feiyutech is hit and miss and if you are able to get it to connect to your gimbal it does provide you with some decent wireless remote control connectivity.
Build Quality And Design
Although the AK2000 does have a solid build quality and a great design, the issue with the rubber grip constantly sliding up the handle during use just lets it down too much. The last thing that you want to be doing is recording a paid gig only for your gimbal to randomly start tilting because of the rubber grip touching the tilt button.
Our Verdict
As we said, either of the other two gimbals we have featured in this article would make a better option than the Feiyutech AK2000 but the gimbal does have a pretty large user base now so we wanted to include it. We really hope that Feiyutech fix the issues the AK2000 release and release an AK2001 in the near future as that would have the potential to take the top spot from Zhiyun for the mirrorless camera gimbal market in our opinion.
We also have a Zhiyun Crane Plus v The Feiyutech AK2000 article that puts the two gimbals head to head with each other but in all honesty, we feel that we have got our point across in this article but its there if you would like to read it.
Click Here To Check Prices And Availability!
Click Here To Read Independent Reviews!
Wrapping It All Up
That brings us to the end of our article on the best gimbals for the Canon m50 camera and we really hope that you have found our article useful. We have tried to point out both the good and bad points of each of the gimbals as we work our way through the article and we hope that you now have a better idea of the product that you want to add to your camera accessories.
If you have any other mirrorless cameras in your collection in addition to your Canon m50, it may be worth quickly checking out our ultimate guide to gimbals for your mirrorless camera although much of the information in it is similar to this post.