The Ultimate Glidecam HD2000 vs HD4000 Comparison!
After covering a few other Glidecam products over the last few weeks, we have noticed more and more commonly asked questions regarding the Glidecam range so have decided to make today's article a Glidecam HD2000 vs HD4000 comparison to help any of our readers who are considering adding a Glidecam to their collection of camera accessories. Now, it should be said that it's not really fair to compare both of these manual stabilizers to each other as they target different sections of the market while offering very similar performance to each other.
The Glidecam HD2000 is aimed more towards mirrorless cameras and lightweight DSLR units and does that job very well and is probably one of the most popular manual camera stabilizers from the Glidecam range right now. Since its release, it has managed to earn a great reputation for itself that is growing at a steady pace.
On the other hand, the Glidecam HD4000 is targeted towards the medium to heavy DSLR camera user and manages to hold its own against the competition but is nowhere near as popular as the HD2000. Still, even amongst all of the competition on the market right now, the HD4000 has a decent reputation within the community but growth has seemingly dropped off.
Now, if you are one of our regular readers then you will probably know that we have been pretty critical of Glidecam due to their high price tag. A few years back we totally agreed with paying a premium on the Glidecam range as they were always innovating the manual stabilizer space with their products and driving things forward. That said, in our opinion over the last three to five years this has dropped off massively and the competition has not only managed to catch up to Glidecam but in some cases, they have overtaken them.
For example, the Flycam Redking is one of the most popular manual camera stabilizers right now and it is a much cheaper stabilizer than both the Glidecam HD2000 and Glidecam HD4000. Since its release, the Redking has managed to take a large amount of the manual stabilizer market away from Glidecam earning itself an excellent reputation in a short period of time that just keeps growing.
In our opinion, we would highly recommend that our readers check out the Redking and seriously consider choosing it over either of the featured Glidecam units. We know that the Redking will not be a valid alternative for all of our readers but we would imagine a large number of people will be able to use the Redking and get a very similar level of image stabilization at almost half the price depending on the retailer you purchase it from.
Performance And Functionality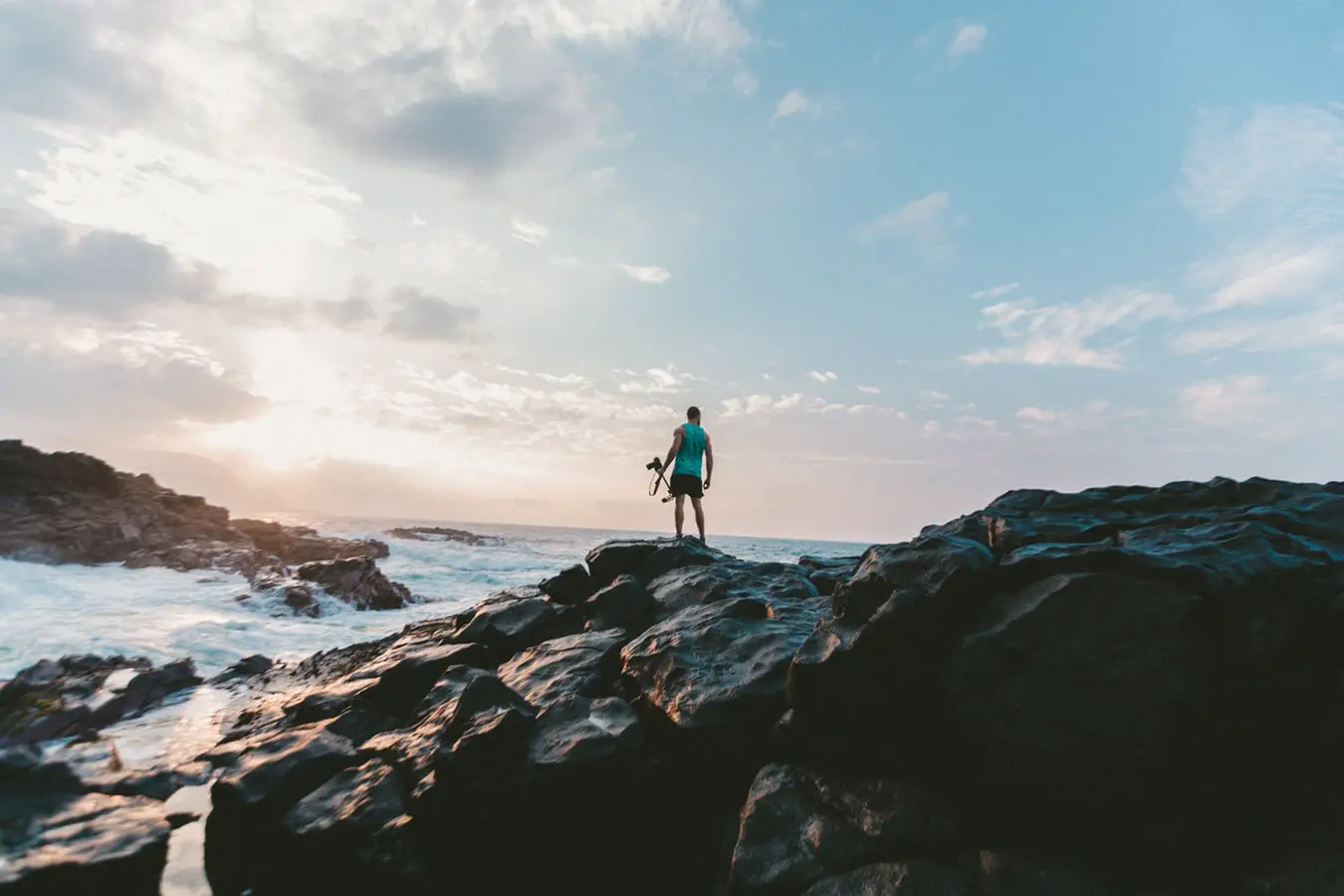 When it comes to performance and functionality, both the Glidecam HD2000 and HD4000 perform in a very similar way due to both camera stabilizers being from the same Glidecam range and using almost identical technology. The main differences between the units is the maximum load capacity of between two and six pounds for the HD2000 targeting the mirrorless camera market and four and ten pounds for the HD4000 targeting the DSLR camera market.
As you can see, each stabilizer has a decent load capacity range for their target cameras and should easily be able to support the camera payloads for most setups in their target niches. Another great thing about the gimbal joint on the Glidecam HD range is that the level of image stabilization provided by the unit is the same no matter if your camera payload is at the lower or higher end of the supported load capacity of the unit too.
This ensures that you always get optimal image stabilization from your stabilizer no matter what payload weight your camera comes in at. Additionally, if you use multiple cameras or multiple setups for your videography sessions that are different weights but within the same range, each unit will deliver excellent image stabilization for you. This ensures that your image quality is excellent no matter what rig you are using from your collection.
The cinematic video footage in the sample clips above has all been recorded with a camera mounted to the
Glidecam HD2000
and do a great job of showing off exactly what the HD2000 is able to offer. As you can see, the image quality is excellent and the image stabilization has that clean and natural look to it that manual camera stabilizers are well known for.
That said though, modern motorized gimbal stabilizers like the Zhiyun Weebill Lab target the same mirrorless camera weight class and have excellent manual and point of video modes that offer beautiful natural looking image stabilization. As technology becomes more and more advanced, the motorized gimbal range is able to replicate all of the advantages of manual camera stabilizers while also having all of the advantages of a motorized gimbal too.
On top of this, the Flycam Redking offers a very similar level of performance to the Glidecam HD2000 while being almost half the price at most good retailers. As we mentioned earlier in the article, the Glidecam range has become pretty stagnant with no new releases over the last few years allowing brands like Flycam to come in with better, cheaper technology and take large portions of the market.
The clips in the cinematic video footage above have all been recorded using the
Glidecam HD4000
and we absolutely love the footage. These types of epic clips are what Glidecam initially built their reputation off and why people were willing to pay a premium on their stabilizer range. As you can see, the video footage is excellent and the image stabilization is flawless ensuring that you are able to capture the best possible image quality for your clients no matter what.
That said though, a motorized gimbal like the DJI Ronin S targeted towards the DSLR camera weight class is able to offer better image stabilization while also offering that natural feel in manual mode. Now, it will take a while to get used to it as the Ronin S does not use the latest technology like the Weebill Lab but it is definatley achievable.
Although the image stabilization provided by both the Glidecam HD2000 and the HD4000 is absolutely excellent we still feel that both gimbals are overpriced for what you are actually getting in this day and age. We have said it multiple times now and still feel that the whole Glidecam range needs a price reduction to stay competitive and hold onto its market share. Additionally, new products to reinvigorate the brand and show that they still have what it takes to earn the premium price tag for their products wouldn't hurt either.
Brands like Flycam have seen this and done an excellent job of capitalizing on the stagnation of the Glidecam range. Additionally, motorized gimbal brands like DJI and Zhiyun have invested large amounts into their gimbals being able to replicate the natural-looking image stabilization that the Glidecam range delivers.
User Interface And Control System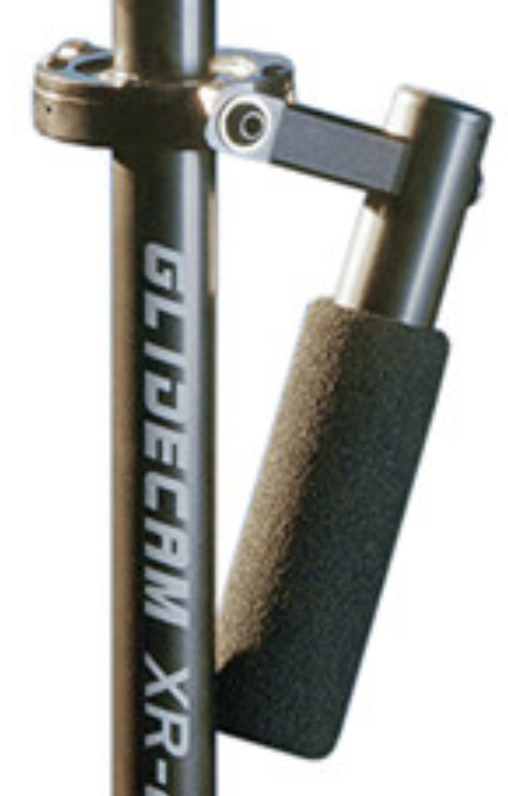 Now, as both the Glidecam HD2000 and HD4000 are from the same range of camera stabilizers, they use the same basic control system as each other and thankfully it is very easy to use. Other than the balancing system on the units that we will cover below, there is really very little that you have to manually tweak as a manual camera stabilizer is a pretty basic bit of kit.
One thing that we would like to say is that the actual gimbal joint is excellent and Glidecam has done a great job with them. The sealed environment on the joint also ensures that there is no maintenance required on the actual gimbal joint as there was with the older generations of manual stabilizer. Not only does this cut out any servicing required but it also ensures that you have the easiest time possible if you have not used a manual stabilizer before.
Balancing
Now, we have tried to manually type up the balancing procedures for gimbals in the past and we received feedback that it was confusing so we have decided to just share the video above on how to balance the Glidecam HD range. We know that the video is specifically for the HD2000 but the whole HD range use the same balancing system so the concept is the same for the HD4000 too.
One of the main worries that we see from videographers and vloggers who are considering purchasing a manual stabilizer is usually the balancing system. A fair few years back balancing could be a right pain but thankfully, modern stabilizers have a very simple system that is extremely easy to balance. This ensures that even if you have no prior experience with a manual stabilizer you should be able to balance it even without the video above.
The system is based around applying counterweights to the stabilizer base plate and uses a very similar system to all other manual stabilizers. If you have ever used a product from another brand then chances are, you will see many similarities between the two but the process is very easy anyway.
Build Quality And Design
Now, build quality is probably the only area where the Glidecam HD range has an advantage over their competition but unfortunately, build quality is usually in third place after performance and price when it comes to purchasing a manual camera stabilizer. Both the HD2000 and the HD4000 have an outstanding build quality with both products being robust and tough being able to take plenty of bumps during use or while in transit.
Additionally, both of the stabilizers are also pretty lightweight when you consider the size and load capacity provides. This ensures that if you are a professional level videographer having to travel for work, you can easily add either of these Glidecam units to your luggage without risking breaking your allowance. That said though, much of the weight is from the counterweight plates for balancing so you can further reduce the weight by only taking the counterweight plates plus a few spares for what your camera rig needs to balance.
The handle on the Glidecam range is another advantage that both the HD2000 and HD4000 have over the competition. Both of the units have a very comfortable handle that we are confident that you will be able to hold for extended periods of time without issue. Some of the cheaper manual camera stabilizers on the market right now do have an uncomfortable handle that can easily cause cramping in your hand on long sessions.
Additionally, the actual grip on the handles on the Glidecam HD range is solid and does not spin or slip when gripped as some competing handles can. Although this is only a small thing, it is nice not to have a fright when using the stabilizer and the handle randomly slips as you can sometimes think that th rig has dropped and it may cause issues with your video footage.
When it comes to design, the Glidecam HD range pretty much follows the exact same basic design as all other manual camera stabilizers on the market right now. As we mentioned above in the article, the whole manual stabilizer space has lacked any real innovation for around five years now with everything being essentially a copy of each other design-wise.
Our Verdict
That brings our Glidecam HD2000 vs HD4000 comparison article to a close and as we said back at the start of the article, it's not really fair to compare both of these units to each other as they both do different jobs. The Glidecam HD2000 is an excellent manual camera stabilizer for mirrorless cameras and can perform well with some lightweight DSLR rigs too. Overall, it is definatley more popular than the Glidecam HD4000 and has a number of excellent reviews from videographers as well as our own review of the Glidecam HD2000 too.
Although the Glidecam HD4000 is a solid stabilizer, fewer people use heavier camera rigs and in addition to this, there are more manual stabilizers and motorized gimbals in this niche making it harder for it to be as popular as the HD2000. Again though, it does have some solid reviews from videographers and we have our own dedicated review of the HD4000 too but the growth of its customer base has seemingly slowed right down.
Although we mentioned this at the start of the article, the Flycam Redking really is an excellent manual camera stabilizer that can be as much as half the price of either of these Glidecam units. It offers similar levels of performance while having some absolutely excellent reviews from videographers with a rapidly growing customer base. We also have our own Flycam Redking review online too and we are big fans of the product. Although it won't be able to be a suitable alternative for the Glidecam HD2000 or HD4000 for all of our readers, you should definatley consider it and check if it is able to meet your needs.