The Ultimate Ronin S vs Weebill Lab Comparison!
So, with the gimbal space becoming more and more competitive with each passing year we are seeing more and more people reaching out for advice on the best gimbal models for various situations. With Zhiyun bringing some much-needed innovation to the space with their Weebill range and the DJI Ronin S being one of the best DSLR camera gimbals ever made we are seeing a bunch of people reaching out for a dedicated Ronin S vs Weebill Lab comparison article.
As both of these gimbals are very popular we are confident that plenty of our readers will have this same question so we have decided to make it the main focus of today's article. Now, before we actually get into the main article, we just want to point out that the Zhiyun Weebill S was released a few weeks back and is the successor to the Zhiyun Weebill Lab improving on it in almost every way. Due to this, we feel that the Weebill S is one of the best handheld gimbal stabilizers ever made and is well work considering instead of both of the featured gimbals.
That said though, both the Weebill Lab and the DJI Ronin S are excellent bits of kit that offer some of the best image stabilization going right now. The Ronin S has been around for years and held the dominant position for the DSLR market earning itself an excellent reputation within the community.
On the flip side of this though, Zhiyun has been the dominant force in the mirrorless camera market for almost a decade. They have recently made a switch with their Weebill gimbal range though to make a mirrorless/DSLR gimbal hybrid that is doing very well and has managed to earn itself an excellent reputation in a very short space of time.
Our regular readers will be familiar with our comparison post format but we just want to touch on it quickly for any first-time readers that we have. Our comparison table below offers a quick and easy to read an overview of some of the key features of the gimbal. Below that, we have a short break down of the information in the comparison table and then the rest of our article is a deep dive into comparing the two gimbals to each other.
Comparison Table
Product
Winner!
Zhiyun Weebill Lab
Image


Winner!
Image

Last update on 2023-11-28 / Images from Amazon Product Advertising API
As you can see from the table above, on paper, the Ronin S does manage to beat the Weebill S in a number of areas but the thing that is hard to show in a simple comparison is the difference in the quality of image stabilization provided. Now, in all fairness, there is no cut and dry winner for performance but the Weebill Lab can hold its own in the vast majority of areas and outperform the Ronin S in some while being almost half the price.
The difference in price tag is due to the Weebill Lab using newer technology that can be produced at a lower price point while offering the same levels of performance. This allows Zhiyun to pass the savings onto their customers and massively undercut competing gimbal stabilizers like the Ronin S. Again though, as we mentioned above, the successor to the Weebill Lab, the Weebill S pushes this even further offering even better performance at a low price point and is one of the best 3 axis gimbals made to date.
Performance And Functionality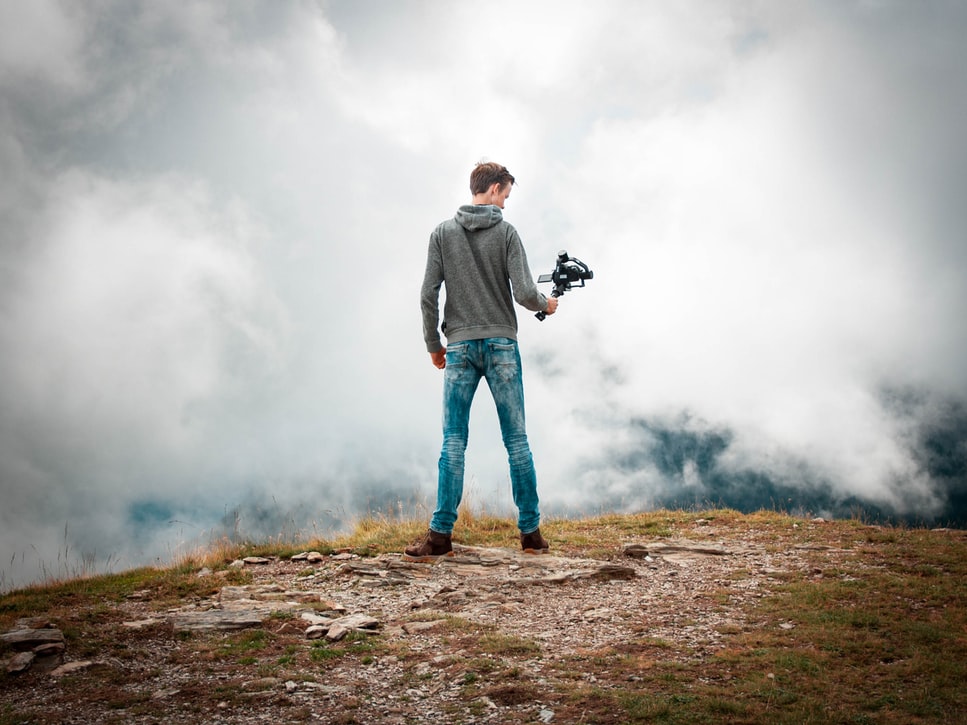 Now, as you would probably expect, the best gimbal between the Ronin S and Weebill Lab is going to depend on your camera rig payload weight and although both gimbals do have a solid maximum load capacity, the Ronin S does offer more than the Weebill Lab. With a maximum load capacity of 7.94 pounds, the Ronin S can definatley support more of the heavier DSLR camera rigs than the Weebill Lab with its 6.6-pound load capacity.
That said though, you are most definatley paying for this privilege and if you are using a heavy DSLR camera rig then we would highly recommend that you consider the Zhiyun Crane 3 over the Ronin S as your heavy lift gimbal of choice anyway. Depending on the retailer that you purchase it from, it can be cheaper than the Ronin S while the Crane 3 offers some excellent performance and a maximum load capacity of over ten pounds!
Moving onto the maximum battery life of the gimbals, the Ronin S comes in ahead with twelve hours of battery per charge while the Weebill Lab offers ten hours. That said though, we would imagine that the vast majority of people will be able to capture all of the video footage that they need before having a chance to recharge the gimbal.
In addition to this, more and more videographers, cinematographers, and vloggers are starting to add high output USB power banks to their camera accessories too. These allow you to top up the juice in your camera, gimbal, and any other devices that you need to recharge while out and about. This means that you are able to recharge your Weebill Lab or Ronin S as required without access to a power outlet to keep your juice topped off for as long as required.
Both DJI and Zhiyun include their rapid charge technology in both of the gimbals as standard too but the DJI system is slightly better than the Zhiyun system. The Ronin S can be recharged back to full from being totally empty in just over two hours whereas the Weebill Lab takes just over three hours while also having the lower maximum battery life.
We absolutely love the sample video footage above as it shows you exactly what you can expect from the
Zhiyun Weebill Lab
if you do choose to add it to your collection of camera accessories. As you can see, it performs flawlessly providing the user with some beautiful, butter-smooth image stabilization that is totally free from any lag or hand as some older gimbals have. This ensures that you are able to capture the best possible image quality for your clients or viewers on social media to really show off your talent and skills.
As we mentioned earlier in the article, the Weebill Lab is able to provide you with some excellent levels of image stabilization that are very similar to what the Ronin S can provide you while being almost half the price. In addition to this, in a number of areas, the Weebill S can actually take the lead due to its vortex mode that the Ronin S does not offer as well as its better point of view mode.
Now, the video above has been captured using the
DJI Ronin S
and does a great job of showing off exactly what you can expect from the gimbal if you choose it over the Weebill Lab. As you can see, the image stabilization is also excellent and it is pretty obvious why the Ronin S has been one of the dominant gimbals for DSLR cameras for so long while earning so many
excellent reviews from the community
.
If you compare the sample video clips from the two sets of footage above, you can see that the Zhiyun Weebill Lab is at a very similar level to the Ronin S while being so much cheaper. As we mentioned earlier in the article, this is due to the tech in the Ronin S being older and more expensive to produce whereas Zhiyun has been taking advantage of more recent technology to offer the same level of performance at a lower price.
In our opinion, both DJI and Zhiyun have lead the way in gimbal detection and correction for the last few years and Moza is quickly catching up with their Aircross 2. The rest of the competing brands have essentially been left for dust and really aren't making much progress when it comes to catching up any time soon.
Both the Ronin S and Weebill Lab have excellent gimbal sensors that are very sensitive and are able to quickly detect even the slightest movement in the gimbal during use. This data is then pushing into either the DJI or Zhiyun balancing algorithm that in our opinion are leading the market right now to work out how to correct the detected movement as efficiently as possible. Finally, the gimbal motors then apply the correction resulting in some of the smoothest and cleanest image stabilization available on the market.
As both the Ronin S and the Weebill Lab have high torque gimbal motors you can expect outstanding performance and image stabilization from the gimbals no matter what payload your camera rig is. Many competing gimbals can struggle with providing quick and smooth image stabilization to your camera rig the closer you get to the gimbals maximum load capacity but this is not an issue with the Ronin S and Weebill Lab.
User Interface And Control System
In our opinion, the interface and control system for the Weebill Lab shown in the image above blows the system on the Ronin S out the water and is a clear win for Zhiyun. DJI has chosen to stick with a more traditional handheld gimbal design for their Ronin S that is very easy to learn if you have not used a gimbal before but offers little advanced customization when compared to the Zhiyun system. As most videographers considering adding the DJI Ronin S or Zhiyun Weebill Lab to their collection will be professional level videographers, we feel the advanced customization on the Weebill Lab helps push it ahead.
That said though, the system on the Weebill Lab is still pretty easy to learn and if you are an entry-level videographer then there is a high chance that you will be able to learn the basics within minutes to get what you need. You can then put time into learning the more intermediate and advanced features when you have time and as your videography skillset advances and you need to use the more advanced features.
One thing that we do want to point out is that both DJI and Zhiyun are known for having a great interface for their gimbals and both the Ronin S and Weebill Lab have a very responsive joystick for manual control. Unlike some competing brands, the joystick controller on both gimbals will stay responsive to touch even if it is cold or your hand is wet from rain. This allows you to have optimal control of the gimbal head during use no matter the conditions.
As we mentioned earlier though, the point of view mode on the Weebill Lab is better than the mode on the Ronin S in our opinion helping you capture that natural-looking footage with ease. Although this can be done with the Ronin S and is still free from that robotic feel of some gimbal modes, the Zhiyun point of view mode is smoother and easier to use, especially if you are new to using gimbals.
Smartphone App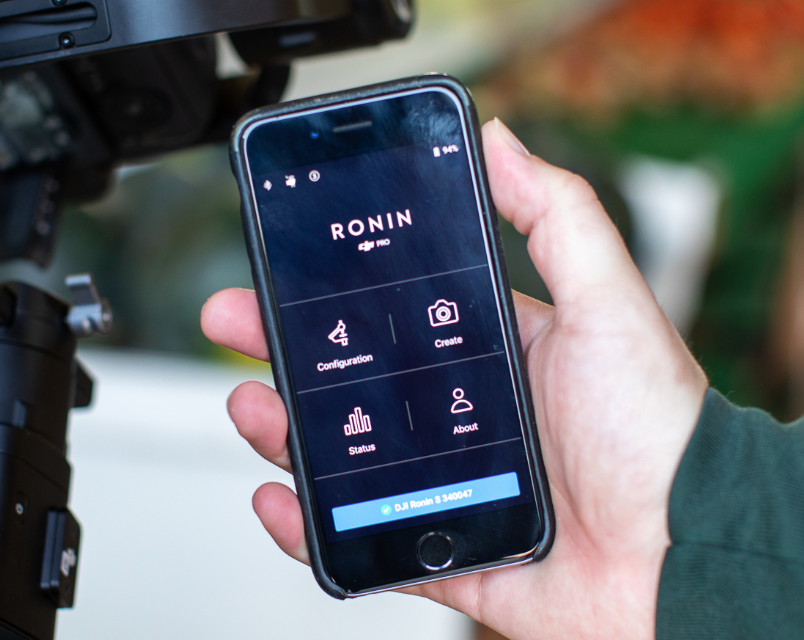 Another area where we have to call a draw is between the DJI and Zhiyun smartphone apps. Although until the release of the Weebill Lab, the Zhiyun had a bunch of problems whereas the DJI app has always been in a strong position. Thankfully, due to the Zhiyun app being pivotal in being able to easily use the intelligent image tracking system on both the Weebill range and
Crane 3
Zhiyun had to totally overhaul the app to fix these issues to make it actually work.
Thankfully, the connectivity issues on the Zhiyun app have been fixed and both apps are not in a very similar position making them valuable gimbal accessories for their respective gimbals, on top of that, both apps are free. They both offer very similar functionality to each other too with wireless remote control functionality and easy gimbal setting access as standard.
If you are using multiple cameras on your gimbal during your sessions, this quick and easy access to your gimbal settings allows you to tweak the gimbal settings as required for your various camera setups. Over the course of a full session, you can actually save a large amount of time as you can tweak both gimbals settings within seconds via their respective apps.
Build Quality And Design

When it comes to the actual design of the gimbal, the
Zhiyun Weebill Lab
leaves the Ronin S for dust in our opinion. The handheld gimbal space has been lacking any real innovation for some time now but thankfully, Zhiyun has changed this with their great new design. As you can see in the image above, the handle on the Zhiyun Weebill range is fully detachable and allows you to quickly and easily switch between a regular handheld gimbal stabilizer to an underslung gimbal for those low angle shots.
The Ronin S sticks to the traditional handheld gimbal design and is also pretty large and bulky in all fairness. Although it can be de-built into two main parts, it is a bit of a pain to pack for air travel due to its weight and size. On the other hand, though, the Weebill Lab fits Zhiyuns new compact travel gimbal design and is very small, compact, and easy to store. Zhiyun has also added locking nuts as standard for the moving parts of the 3 axis gimbal so you can lock them in place for travel to prevent any accidental damage due to rotations in transit.
The Weebill Lab is also much lighter than the Ronin S making it much easier to add to your videography gear and travel luggage without it tipping over your baggage allowance. If you are working in a travel vlogger or travel videography niche, this could make the difference between you choosing the Ronin S or Weebill Lab alone as the ease of travel with the Weebill Lab makes your life much easier.
Both of the gimbals have a solid handle grip that allows you to hold the gimbal firmly while also offering comfort. So many brands knock their gimbals out with an uncomfortable handle that leads to cramps or aches on longer sessions and becomes a right pain. Thankfully though, this is not a problem with either of the featured gimbals and you should be able to hold both without issue, even with heavier camera rigs mounted to your gimbal.
Our Verdict
That brings our ultimate Ronin S vs Weebill Lab comparison article to a close and we hope that it has helped any of our readers interested in either of these gimbals. As we mentioned earlier, we feel that the Zhiyun Weebill S is better than both of the featured gimbals and will make a much better addition to your collection of camera accessories. It comes jam-packed with all of the latest technology from Zhiyun and builds on the advantages of the Weebill Lab in every way. We also have our own dedicated review of the Weebill Lab and the Weebill S that you may find helpful.