The Ultimate Feiyu G6 vs Karma Grip Comparison!
We are always seeing people reaching out and asking for comparisons between various handheld gimbal stabilizers for their action cameras. Over the last few weeks, we have noticed a steadily increasing number of people reaching out for a Feiyu G6 vs Karma Grip comparison article so we have decided to make it the focus of today's article. Now, both of these gimbals definatley have their advantages and disadvantages over each other with both products having their own specific niche in the action camera gimbal market.
That said though, we would highly recommend that you seriously consider checking out the Zhiyun Smooth 4 with the action camera adaptor plate to see if it meets your needs. In our opinion, it is one of the best gimbals going at the moment and it is obvious to see why it has such an excellent reputation within the community. Although primarily a smartphone gimbal, the adaptor plate for action cameras allows you to mount units from various brands to the gimbal without issue. Additionally, it is also cheaper than both the Feiyu G6 and the Karma Grip while offering better performance in our opinion.
Anyway, we just wanted to get that out of the way early in the article rather than waiting until you have read everything and get to the end only for us to recommend a different unit. Now, it is no secret that both the mirrorless and DSLR gimbal range from Feiyutech have had a number of issues recently but thankfully, their action camera range offers some of their best gimbals.
The Feiyu G6 has managed to build up a solid following since its release and has earned a great reputation within the community. It has a great build quality, offers some solid performance, has excellent battery life while also being able to support action cameras from outside of the GoPro range.
Although this may not sound like a big deal, the DJI Osmo Action has managed to take a decent market share from the GoPro range and is growing at a solid pace. Additionally, both the Garmin Virb and Yi Action range is slowly becoming more and more popular in the west while the Akaso range is dominating the entry-level and budget-friendly action camera market.
If the growth of these rival brands continues to grow at the pace it is future-proofing yourself with the Feiyu G6 that can support multiple action camera brands is a solid idea. DJI has confirmed that they are planning to invest in their action camera range over the coming years and have plans to challenge GoPro for the top spot so your next action camera may not be from the GoPro range meaning if you go with the Karma Grip you may have to purchase a new gimbal when upgrading your action camera.
Performance And Functionality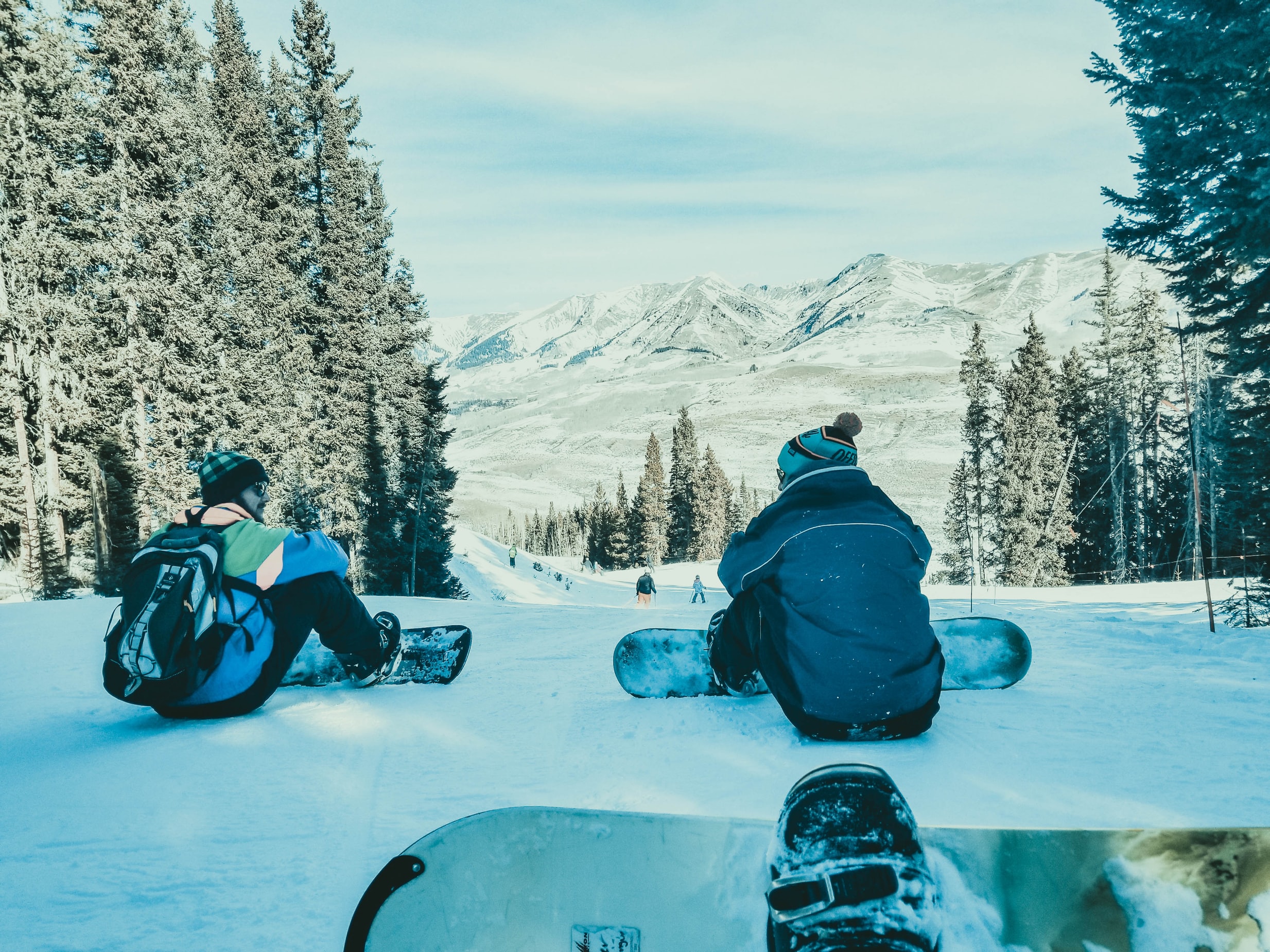 When it comes to gimbal stabilizers for action cameras, the performance and functionality of the gimbal is probably the most important factor as many action sports are fast-paced and have you moving over bumpy terrain. This means that your gimbal of choice has to offer quick and responsive image stabilization to provide you with the smoothest possible footage of your adventures while out and about on your adventures.
Thankfully, both the Feiyu G6 and GoPro Karma Grip offer excellent image stabilization with a balancing algorithm that is quick to detect even rapid movements ensuring that the high torque gimbal motors in each unit is able to respond and stabilize your action camera quickly. Now, although both cameras have the technology available, we feel that that Karma Grip pulls out ahead of the G6 and everything feels more natural and fluid when using the gimbal on bumpy terrain.
The Karma Grip also has the Feiyu G6 beaten when it comes to maximum load capacity too with it being able to support camera payloads of up to 0.3 pounds over the 0.286 pounds from the Feiyu G6. On the flip side of this though, the mounting head on the Karma Grip restricts you to use with the GoPro range and cameras that match their dimensions too.
Anyway, at the time of writing, both gimbals are able to support the weight of the Flagship GoPro Hero Black and in reality, we doubt that the next generation GoPro action cameras are going to be getting heavier and go over the load capacity of the gimbals. Although some of the cheap GoPro alternative action cameras may have issues due to being heavier due to cheaper materials being used, the premium level action cameras all tend to be between 0.25 and 0.28 pounds.
Maximum battery life is one area where the Feiyu G6 manages to pull ahead of the Karma Grip with its maximum battery life of twelve hours over the listed 1 hour 45 minutes of the Karma Grip. Now, keep in mind that this is listed battery life and although the GoPro Karma battery is much lower, this is the listed maximum while charging your GoPro action camera.
If you disable the feature you are able to extend the maximum battery life of the Karma Grip by potentially a few hours but this will depend on what you are doing with the gimbal. There are reports from people who use the Karma Grip for things such as vlogging that report they are able to use it for the full day without recharging it. This is usually due to vlogging being a low yield task for a gimbal and the gimbal motors not having much work to do whereas something like downhill mountain biking will have a large amount of vibrations to correct and need more power.
The sample video footage in the clips above has all been recorded using the
Feiyu G6
with a
DJI Osmo Action
mounted to it. As you can see, the clips show the flawless levels of image stabilization that the G6 is able to provide your action camera of choice and shows off the level of image quality that you can expect.
The Feiyu balancing algorithm for their action camera weight class gimbals is excellent in all fairness and the gimbal motors are able to quickly and easily deal with the weight of an action camera. This ensures that even in the most vibration intense action sports, the G6 will be able to ensure that you capture the best possible image quality available.
The clips in the video above show what you can expect when using the
Karma Grip
and as you can see, the levels of image stabilization from the gimbal are second to none. The footage is butter smooth and flawless and the GoPro balancing algorithm is probably the best tech available at the time of writing when it comes to action camera gimbals.
Additionally, as the GoPro Karma Grip is limited to only using the GoPro action camera range, they have been able to tweak everything on the gimbal to perform perfectly with their cameras. Although these are only small tweaks, they all add up and offer the Karma Grip a solid advantage. Although the gimbal motors in the Karma Grip are a few years old now, they have aged very well and can easily hold their own against the Feiyu G6 motors and in our opinion, ever so slightly outperform them.
When it comes to gimbal performance, it is close but in our opinion, the Karma Grip pulls ahead of the Feiyu G6 but on the flip side, the Karma Grip also comes with a higher price tag. If the Karma Grip is within your budget then it is an excellent option but the Feiyu G6 can definatley perform well and make a great addition to your action camera accessories.
User Interface And Control System
Now, in all fairness, in this day and age, there really isn't much left to innovate in the handheld gimbal space when it comes to a control interface for the user. Both the Feiyu G6 and the GoPro Karma Grip have a very similar interface that performs very well so we are scoring both of the stabilizers as equal in this area.
The vast majority of premium-level gimbal brands follow the same principal as Feiyu and GoPro with a system that is very easy to learn while also offering some advanced customization options for anyone who needs them. This best of both worlds approach to the gimbal interface became popular a few years back and as it works for both entry-level and professional level gimbal users, it has proven very popular with the community.
If you are new to using a gimbal and are looking to make your first ever gimbal purchase then both of these gimbals have ideal control systems for you. We have no doubt in our mind that you will be able to quickly get to grips with the systems right out the box to meet your entry-level needs and then over the coming months as you develop your videography skills, put time into learning the advanced customizations of the gimbal as required.
That said though, this is by no means essential and both gimbals come with a solid default shipping confirm. As action cameras are so small and lightweight, the basic config on the gimbals should more than meet the needs of the vast majority of our readers with them never having to customize or change a setting on the gimbal.
Balancing
Another area where are going to have to score the gimbals as equal is in their balancing procedure. Due to action cameras being so lightweight, both gimbals are extremely easy to balance even with minimal experience. on top of this, both the Feiyu G6 and the Karma Grip have high torque gimbal motors that can often help correct any small errors you may make during the balancing procedure anyway.
We see so many entry-level gimbal user worry about getting the balancing procedure on their gimbals right and although this process could be a total nightmare on some gimbals a few years back, modern gimbals offer a much easier and streamlined process.
Build Quality And Design
When it comes to both the build quality and design of the gimbal, we have to give it to the
Karma Grip
, in our opinion, it beats the
Feiyu G6
in both aspects by a fair margin and we believe in credit where credit it due. Although both gimbals are pretty robust and suitable for use in action sports and should be able to take their fair share of bumps, the Karma Grip is tougher while also having a lighter weight.
Depending on your action sport of choice, this may be an important factor as the weight of your camera gear may have an effect on your ability to do your sport of choice. On top of this, the Karma Grip is also smaller than the Feiyu G6 too and although neither gimbal should have a negative effect on your range of movement if you mount it to you via a strap, the smaller size of the Karma Grip minimizes this risk even further.
On top of this, another often overlooked feature where the Karma Grip beats the Feiyu G6 is the handle of the gimbal. In our opinion, its handle offers a higher level of comfort and most people don't seem to realize how important such a simple thing is when looking for their new gimbal. In reality, though, depending on what you are doing with your gimbal, you may have to hold it for hours at a time so handle comfort is key.
Our Verdict
That brings our Feiyu G6 vs Karma Grip comparison to an end and as you can probably guess, we would recommend the Karma Grip over the Feiyu G6 for anyone who has the budget available for the GoPro gimbal. On the flipside though, the Feiyu G6 does have the advantage of being cheaper but if you are on a tight budget, you should really be looking at the Zhiyun Smooth 4 with the additional action camera adaptor plate as it is cheaper while offering excellent performance.
All three of our gimbals are popular within the videography community and have plenty of independent reviews online that have been posted by third-party videographers wanting to share their thoughts and experiences when using the gimbal. You can read some of these reviews via the links below if you wish:-
These reviews can offer a great additional insight into each of the gimbals from people who use them as their go-to stabilizer of choice. In our opinion, they are well worth checking out if you have the time available, especially when you consider the price tag of some of these gimbals.