The Ultimate Feiyutech G6 Plus Review!
Note – This is a review of the Feiyutech G6 Plus 3 axis gimbal stabilizer designed for use with smartphones, action cameras, point and shoot cameras, mirrorless cameras, and lightweight DSLR cameras. If you are looking for a review of the regular Feiyutech G6 that only supports action cameras then we have a review here.
Although the recent gimbal releases from the Feiyutech AK gimbal range have had a whole bunch of issues, their older gimbal ranges like the G6 Plus are pretty solid and still perform fairly well even to this day. Now, we have noticed a fair few people reaching out about the G6 Plus over the last few weeks due to its low price tag and decent reputation within the community.
Due to this, we have decided to publish our own dedicated Feiyutech G6 Plus review to help any of our readers who are considering adding the G6 Plus to their collection of camera accessories. Now, with a gimbal like this, the main thing you need to pay attention to is its price as it is an old stabilizer with technology that is definatley starting to show its age!
That said, you can often see them in the sub $250 price range then they can make a decent budget-friendly addition to your camera accessories. You can click here to check the current prices and availability of the G6 Plus on Amazon but we would not recommend that you pay over the $250 price point for a G6 Plus.
If you have the budget available, we would highly recommend that you check out the Zhiyun Weebill S as it is brand new to the market and has literally only been available for a few days at the time of writing. It has managed to quickly establish itself as the dominant gimbal in the mirrorless camera and light DSLR camera weight class and shows no signs of slowing down. Another solid option that essentially sits in between the Feiyutech G6 Plus and Weebill S is the Zhiyun Crane Plus that is a much better and newer gimbal than the G6 Plus with a more budget-friendly price tag that the Weebill S.
All that said though, if you are on a tight very tight budget and are looking to add a gimbal that is suitable for the mirrorless camera weight class then the Feiyutech G6 Plus is probably the best you are going to get under the $250 price bracket. As we mentioned, the tech on the gimbal is showing its age so we would not recommend that you use it as your gimbal of choice for a professional level videographer with paid clients as the two gimbals suggest above are so much better. If you are just capturing footage for fun or vlogging though, the G6 Plus should be able to meet your needs.
Performance And Functionality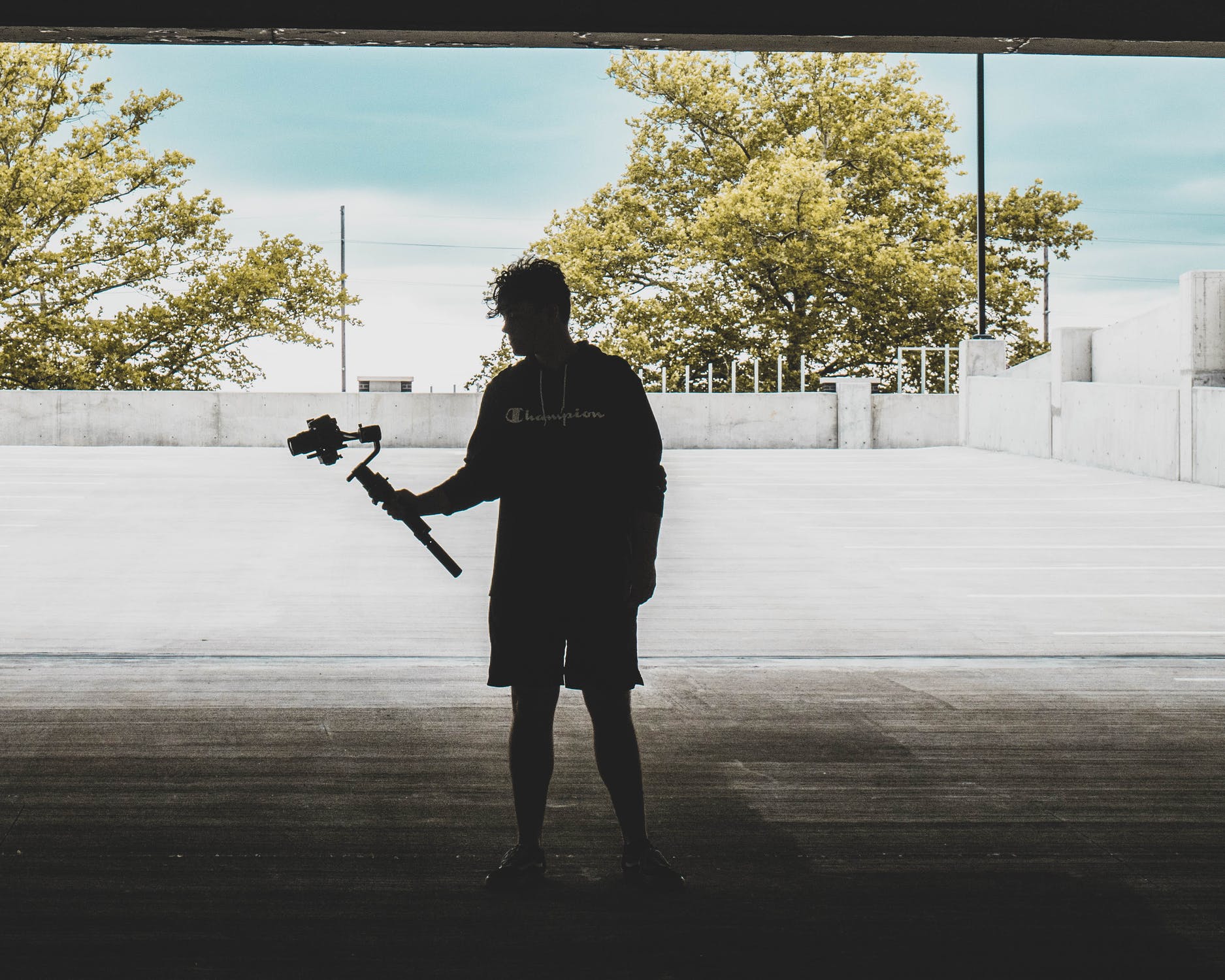 Now, as we mentioned, the Feiyutech G6 Plus is a pretty old gimbal by modern standards and offers a maximum load capacity of 3.85 pounds. Although modern gimbal stabilizers like the
Zhiyun Weebill S
are able to support camera payloads of almost seven pounds, the sub four-pound load capacity was the norm back when the G6 Plus was initially released onto the market.
This is definatley enough load capacity to support smartphones, action cameras, and point and shoot cameras while also being enough to support a load of most mirrorless camera setups as well as some lightweight DSLR rigs too. The main drawback of these older gimbals is that they offer little in the way of future-proofing against future camera upgrades.
Say in a few months you decided that you want to upgrade to a heavier DSLR setup, the Feiyutech G6 Plus may not be able to support the payload of your new setup meaning you also have to purchase another gimbal. This is why we always try to make our readers aware of the Zhiyun Crane Plus as it is from the generation of gimbals after the G6 Plus, has had a number of price reductions due to its age and supports over six pounds of payload helping to future proof your gimbal.
The G6 Plus is able to provide you with around nine hours of battery life for each full charge of its battery but this will fluctuate depending on what you are doing with the camera as well as your camera's total payload weight. In all fairness though, this is due to a limitation of the technology available a few years back and the Zhiyun Crane v2 has similar issues with its battery life too.
That said though, we have seen reports that some G6 Plus users have had problems with battery life being as low as four hours with heavier camera payloads that are over three pounds of payload. We would guess that this is due to the gimbal motors having to work overtime with payloads getting close to the load capacity and needing as much power as possible.
For us, the most annoying thing about Feiyutech gimbals is the recharge system on them as the gimbal seems to just randomly choose a number of hours and take that long to recharge. This is not specific to the Feiyutech G6 Plus either, its something that still happens to this day on their latest gimbal releases too. Although the minimum recharge time is listed as three hours, we have seen reports of up to five hours and everything in between.
One thing that we are seeing more and more vloggers and videographers add to their collection of camera accessories is a high output USB power bank. This allows you to top up the battery in your gimbal and camera on the go while away from a power outlet pretty much helping you keep your battery going for as long as possible. Depending on what you are planning on doing with the Feiyutech G6 Plus, this may be worth doing to help keep the gimbal supplied with power as needed.
The footage above in the embedded YouTube video has all been recorded with a camera mounted to the
Feiyutech G6 Plus
and shows what you can expect from the gimbal in ideal conditions. As you can see, it does provide some decent image stabilization although the gimbal sensors can lag a little at times but again, this is down to the technology used and was a common issue back when the G6 Plus was released.
Although we would not say that the G6 Plus is able to provide you with some truly butter-smooth image stabilization like the Zhiyun Weebill S can, it definatley does help to improve the level of image quality that you are able to capture with your camera. As we mentioned earlier, this improves image quality is fine for vlogging or making videos as a hobby but in our opinion, it is not up to scratch for any type of client work where you are being paid.
Although the Feiyutech balancing algorithm is nowhere near the level of the one used in the handheld gimbals from the Zhiyun or DJI ranges, it can do a solid job of correcting vibration and movement for a hobbyist or entry-level videographer. Over the years since its release, the Feiyutech G6 Plus has also had a number of third-party reviews posted about it that may be worth reading as they offer a decent insight into the performance of the gimbal and what you can expect.
User Interface And Control System
Although the newer Feiyutech gimbals come with a nice little touchscreen interface, the G6 Plus uses the more traditional approach of an LCD panel, a joystick, some buttons, and a magic wheel. This is pretty much the standard control interface for any handheld gimbal and outside of Feiyutech, we are unaware of anyone else using touchscreens at this time.
Due to its price point and the level of image stabilization that the Feiyutech G6 Plus is able to provide, we would imagine that the majority of people who are looking to purchase one will likely be entry-level gimbal users. Thankfully, the control interface on the G6 Plus is extremely user-friendly and easy to learn even if you have never used a handheld gimbal stabilizer before.
We are confident in saying that the system on the G6 will need minimal time investment on your part to learn it and that most of our readers will be able to get to grips with the basics within minutes. If you do want to use any of the advanced features on the gimbal then you are able to pick them up as you do during use.
The LCD panel on the Feiyutech G6 Plus is very bright making it easy to see even when being used in low light and the joystick is responsive too. This offers you some accurate control over your gimbal head during use in manual mode but if your hands are cold, the sensitivity of the joystick can drop off.
Smartphone App
Just like many other gimbal smartphone apps right now, the Feiyutech app is essentially a waste of time and not worth downloading, unfortunately. It is a nightmare to actually sync your gimbal with the app and even if you can get them synced togeather, it randomly drops its connection making the whole process very frustrating. As we mentioned earlier in the article, Feiyutech are having a nightmare with their latest gimbal range due to a number of issues so we doubt that fixing their smartphone app is going to be high on their list of things to do.
That said, other than some wireless remote control functionality, everything that the app is meant to provide can be done natively on the gimbal anyway. This means that you can use your Feiyutech G6 Plus without ever having to download the app and still get the level of image stabilization that it can provide for you. It is only the newer gimbals hitting the market that need smartphone apps for some of their features.
Build Quality And Design
In this day and age, the majority of handheld gimbals all stick to a very similar design and the G6 Plus is no different. Other than the
Zhiyun Weebill Lab
,
Zhiyun Weebill S
and
Zhiyun Crane 3
there has been little to no innovation in the design concepts of handheld gimbals recently. Even then, all three of these gimbals have only been released over the last twelve months or so and all from the same brand.
Another area where the Feiyutech G6 Plus shows its age is in its build quality although good for the time it was released, the G6 Plus is large and heavy by modern standards making it a pain to use if you are looking for a nice small and light travel gimbal like the Zhiyun Weebill S. Again though, this was a common build state for gimbals around the time of the release of the G6 Plus and although it is heavy it is also pretty robust allowing it to take any bumps during use.
Although the G6 Plus does have a handle grip as standard making it easier to grip, especially if your hands are wet from rain, the actual grip is not very comfortable. This can mean that your hand may cramp up or ache if you are using the gimbal for long sessions without breaks, especially with a camera setup that is closer to its maximum load capacity. Although there are a number of aftermarket handle grips available from third-party brands, they don't really offer many benefits in our opinion.
Our Verdict
That brings us to the end of our ultimate Feiyutech G6 Plus review and as we have mentioned a few times, the G6 Plus is really starting to show its age. Due to this, we would not recommend that you add it to your collection of camera accessories if it is over $250 (Click Here to check current price) or if you are doing any paid client work. Although the G6 Plus has a number of solid reviews, it is definatley more of a hobbyist or entry-level videography gimbal.
If you are an established videographer or vlogger and want the best image quality possible from your gimbals image stabilization then check out the Zhiyun Weebill S or DJI Ronin SC. If you want a better level of image quality than the G6 Plus but something still more budget-friendly then we would recommend you consider the Zhiyun Crane Plus as your gimbal of choice.