The Best Gimbal For Canon 700d Cameras!
We have noticed a steady stream of people reaching out each month for advice on what the best gimbal for Canon 700d cameras is so we have decided to make this the subject of today's article. The Canon 700d is a very popular DSLR camera body and we feel that dedicating an article to the camera will likely help some of our readers who may be in this same situation and looking to add a gimbal to their camera accessories.
Now, time was that any gimbal recommendation for a DSLR camera pretty much defaulted to the DJI Ronin S as it was previously the undisputed king of the DSLR gimbal range but times are changing. Although the Zhiyun gimbal range is pretty much the undisputed king of the mirrorless camera gimbal weight class, they have started to move in on the DSLR weight class with the Zhiyun Crane 3 as well as upping the maximum load capacity of their mirrorless camera gimbals to be able to cover lightweight DSLR rigs too.
Due to this, we feel that the Zhiyun Weebill S is the best gimbal for Canon 700d cameras currently available on the market right now. It can easily support the weight of the vast majority of 700d setups, even those that use longer and heavier lenses with ease. On top of this, the small size and very lightweight of the gimbal makes it ideal for travel and it is easy to see how it has managed to earn such a great reputation for itself in such a short period of time.
Although we would highly recommend the Weebill S for any professional level videographer or established vlogger, if you are on a very tight budget, you may also be able to get away with the Zhiyun Crane Plus as your Canon 700d gimbal. That said though, it is now two generations old and is starting to show its age when compared to the image stabilization and image quality available from the Weebill S.
Due to this, we will be focusing the rest of the article on the Weebill S rather than the Crane Plus, Crane 3, or Ronin S. We have some sample video footage below to show off the gimbals capabilities as well as an in-depth look at the more important features of the gimbal to try and show why we feel it is the best options available for your Canon 700d.
Performance And Functionality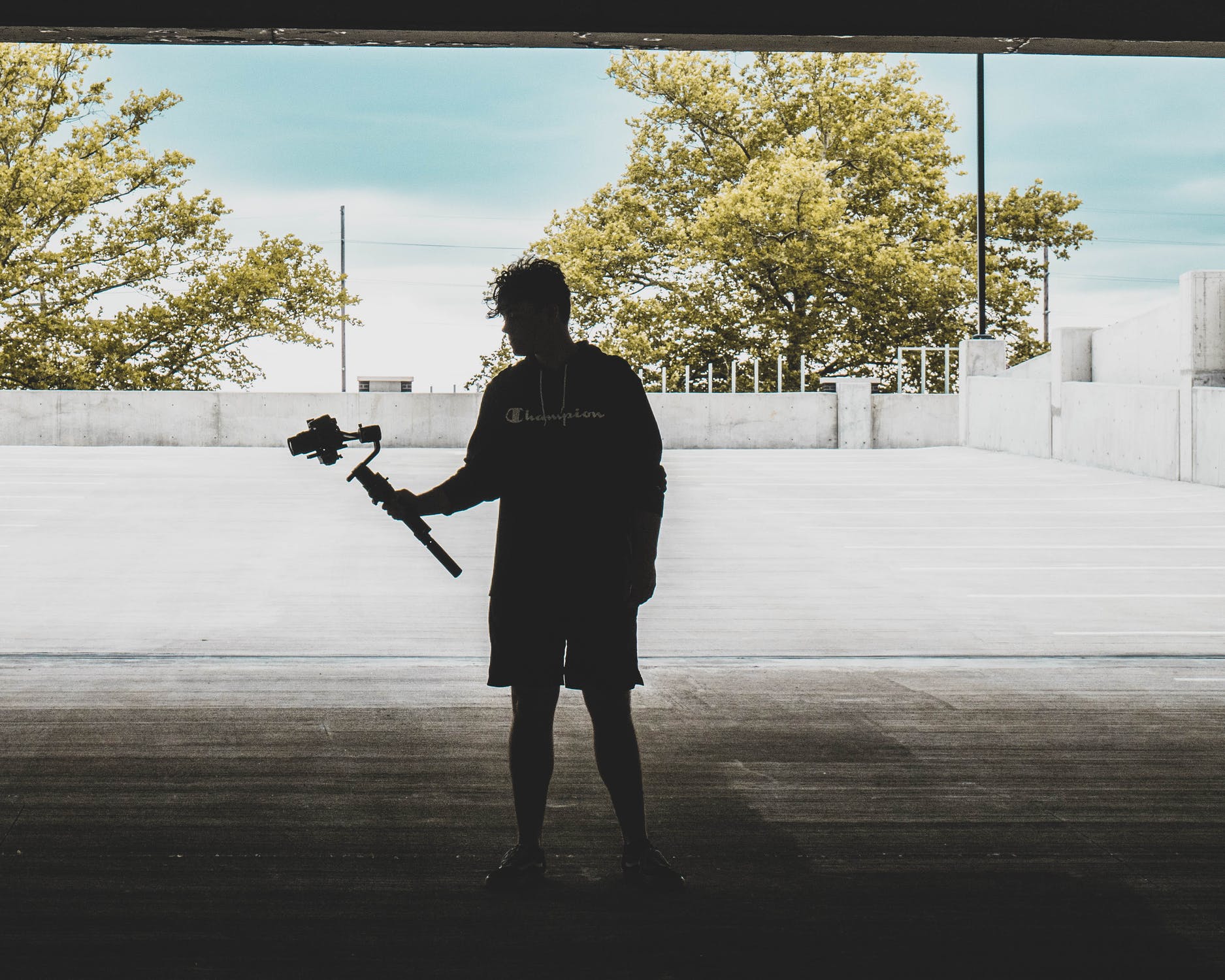 Now, at the time of writing, the Zhiyun Weebill S is the latest release for the Zhiyun range and comes with all of their latest tech ensuring that you get the best possible performance out of your gimbal for your Canon 700d. As the 700d camera body comes in at around 1.27 pounds of payload weight, the 6.71-pound maximum load capacity of the Weebill S is plenty for your 700d plus the vast majority of camera accessories that you may wish to use when recording.
In addition to this, Zhiyun has slightly tweaked the design of the Weebill S after discovering that its predecessor, the Weebill Lab had issues with some longer lenses. This means that you can mount pretty much any lens you need to your Canon 700d and still be able to mount it to your Weebill S for the best possible image stabilization.
Zhiyun has also included their next-generation high capacity battery in the Weebill S as standard too meaning you get up to fourteen hours of battery life with each full charge. Due to the lightweight of the Canon 700d we would imagine that you will usually get around the fourteen hours of battery life from the gimbal too as the motors won't be requiring much power to stabilize your camera rig when recording.
Zhiyun has also included their rapid charge tech in their last few gimbal releases as standard too and the Weebill S is no different. This allows you to take the gimbal from empty to full in just over three hours of charging from a regular wall based power outlet. This minimizes any potential downtime that you may have when you are low on battery although we would imagine that fourteen hours of battery life will be plenty for the majority of our readers between charging opportunities.
If you are involved in either travel vlogging or travel videography then you can add a high output USB power bank to your collection of camera accessories too. Many photographers, videographers, and vloggers have started to do this to allow them to top their devices up on the go while away from power outlets for days at a time. As a gimbal usually needs a high output power bank, take note that the regular small ones for smartphones will not work but the vast majority of power banks designed to charge laptops will be fine.
The sample video clips above show off exactly what you can expect from the
Zhiyun Weebill S
and as you can see, it provides you with some outstanding, butter-smooth levels of image stabilization. If you are doing any type of paid videography work or if you are using your Canon 700d to capture footage for your YouTube or social media following then you can see the excellent image quality that the Weebill S is able to provide.
This is largely down to the latest detection and correction system that Zhiyun has developed over the last eighteen months or so that puts them well out ahead of their competition. The latest next-generation Zhiyun gimbal sensors are in a league of their own right now and can detect even the slightest movement of the gimbal extremely quickly. This ensures that the excellent Zhiyun balancing algorithm can quickly process the movement and then work out how best to correct it.
This leaves everything to the new high torque gimbal motors that Zhiyun has tweaked to get every last drop of power out of them to ensure that the gimbal works perfectly even with heavy camera rigs or long lenses. The whole process is completed as quickly as possible resulting in some of the quickest image stabilization available. This keeps your video footage smooth and free from any lag or hangs that may occur on with some completing DSLR camera gimbal stabilizers.
It really is easy to see why the Weebill S has managed to earn itself so many excellent reviews from independent users since its release. These reviews are well worth skimming over if you have time as they go into what you can expect from the gimbal and show why the Weebill S is so dominant and has managed to take such a large amount of the market share in such a short period of time.
User Interface And Control System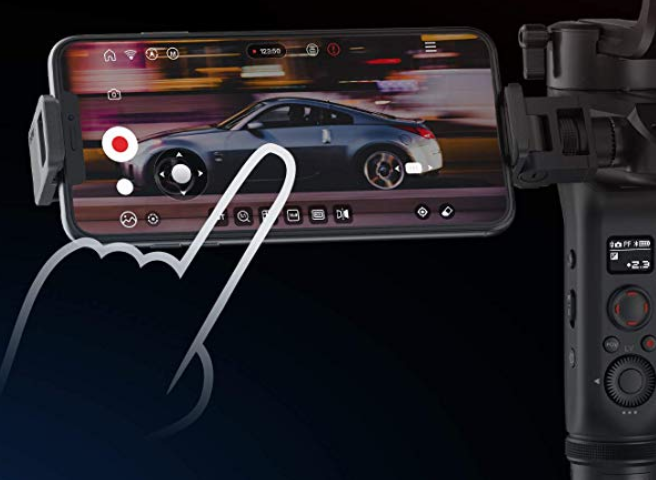 As you would expect if you are familiar with the direction that Zhiyun has been going in over the last few releases to their range, the Weebill S has the best control system for any modern gimbal stabilizer that we have ever seen. You can see the interface in the image above with the additional smartphone mount fitted to the gimbal and as you can see, it is very sleek yet extremely easy to use.
If you are new to using a handheld gimbal then the Weebill S is very easy to workout and allows you to pick up the basics within minutes. This allows you to get out and about capturing footage with your Canon 700d without having to waste tons of time learning the control system of the gimbal. If you are an entry-level gimbal user then this makes your life so much easier as it lets you get professional level gimbal footage by using the simple, easy to use gimbal modes.
Speaking of the gimbal modes, the Weebill range has the new vortex mode that we initially thought would just be a meme but it has proven to be surprisingly successful with the videography and vlogging communities. Essentially, vortex mode gets your Canon 700d to pull a barrel roll while mounted to the gimbal for a unique look to your footage.
On top of this, the Weebill S offers some of the best intelligent object tracking technology available on the market right now. Although DJI did come close, we feel that Zhiyun has managed to pull away with their newer tech on the Weebill S. This essentially allows you to set a subject for your gimbal to fix on and the tech will keep your Canon 700d aimed at said subject. If you do plan to use this technology though, we highly recommend that you use the smartphone mount as the Zhiyun smartphone app makes the tracking tech so much easier to use.
As you can see from the image at the start of this section, the interface is based around the standard LCD panel, a joystick, and a few buttons. This is the standard interface for handheld gimbals these days and Zhiyun has done a great job of keeping the system as easy to learn as possible while also ensuring it offers maximum control of the gimbal. The joystick, in particular, is extremely sensitive and offers you the best possible control over the gimbal while in manual mode.
Smartphone App
Thankfully, around a year back Zhiyun totally overhauled their smartphone app and fixed all of the problems that it was suffering from. Back in the day the app had a bunch of problems with actually syncing to your gimbal and once you had managed to sync it would randomly disconnect. Thankfully, when Zhiyun overhauled the app they managed to correct all of these problems and the app is now very easy to use.
If you are going to be using Zhiyun's intelligent object tracking technology with your Canon 700d then the Zhiyun smartphone app makes your life so much easier. It makes the tracker very easy to use, setup, and watch what's actually happening within seconds. The navigation menu on the app is very easy to use and allows you to quickly and easily work your way around it to get what you need done.
In addition to this, you can also get some quick and easy access to your Weebill S settings so you are able to quickly make any tweaks to the settings that are needed during your session. Another solid feature of the Zhiyun smartphone app is the wireless remote control functionality that you can use to your advantage in a number of common videography niches if needed.
Build Quality And Design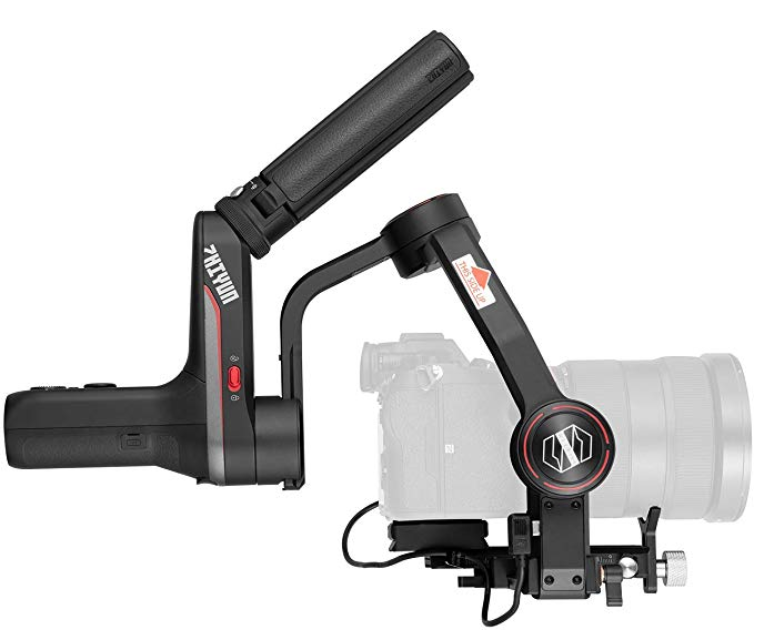 Zhiyun is the only brand in the gimbal space still innovating the design of the handheld gimbal whereas all of the competition just keeps to the traditional handheld gimbal design. Zhiyun has pushed the Weebill range to make it as small, lightweight, and versatile as possible and they have pulled it off in our opinion.
The detachable gimbal handle allows you to quickly and easily switch from traditional, upright gimbal use to underslung gimbal within seconds. This allows you to easily get some low angle, smooth video footage with your Canon 700d without having to purchase any additional, aftermarket gimbal accessories as you would with some competing gimbals.
When it actually comes to the build quality of the Weebill S, Zhiyun have done an excellent job of keeping it as small, robust, and lightweight as possible. This makes it the perfect camera accessory for any niches where you have to travel on a regular basis due to being able to store it in your luggage without taking up much space or weight. The robust nature of the Weebill S also ensures it can easily take its fair share of bumps during use or while in transit without breaking too.
One additional point that we would like to make about the Weebill S is that its handle grip is extremely comfortable. Although your Canon 700d is a relatively lightweight DSLR camera, the handle grip on the gimbal allows you to comfortably hold the gimbal during use for long periods of time without having any aches or cramps in your hand as you can get with compeating gimbals.
Our Verdict
That brings our article on what we feel is the best gimbal for Canon 700d cameras to a close and we would highly recommend that our readers seriously consider adding the Zhiyun Weebill S to their 700d camera accessories. In our opinion, it is without a doubt the best 3 axis gimbal stabilizer made to date and we honestly think that Zhiyun has managed to outdo themselves and pull out well ahead of the competition.
If you are yet to make your mind up then the Weebill S has managed to earn a fair few independent reviews from the community. Skimming over a few of those can offer some real insight into how the gimbal is performing for other vloggers and videographers and in our opinion, they are well worth reading.