The Best Gimbal For Lumix Lx10 Cameras!
Point and shoot cameras like the Panasonic Lumix Lx10 are becoming more and more popular as people look to get involved in the vlogging and social media spaces. They offer a more budget-friendly way to improve the image quality that you are able to capture over your smartphone while also being small, light, and easy to carry. Due to this steady increase in the number of people owning cameras like the Panasonic Lumix Lx10, we have noticed a steady number of people reaching out for advice on the best gimbal for Lumix Lx10 cameras.
We have decided to publish this article in the hope that we are able to help any of our regular readers who are considering adding a handheld gimbal to their collection of Lumix Lx10 camera accessories. We know that the Lx10 is increasing in popularity and we would imagine that a fair few of our readers may have the camera in their collection.
Now, there are an absolute ton of gimbal stabilizers available on the market these days and a fair few of them are actually really good camera accessories. That said though, the Lumix Lx10 has a camera weight of around 0.68 pounds meaning that you will likely be overpaying for your gimbal if you go with something like the Zhiyun Weebill Lab that has been designed for use with the mirrorless range or light DSLR cameras.
Thankfully, we have settled on two different gimbal stabilizers that we wanted to feature in our article. Both of them are great products that have a solid reputation within the community as well as the ability to offer some excellent image stabilization for your Lumix Lx10. As usual, we have our comparison table below going over the key points of both gimbals and we also have a full break down of both stabilizers throughout the rest of the article.
Comparison Table
Last update on 2023-09-22 / Images from Amazon Product Advertising API
The Zhiyun Crane M2
As you can see from the comparison table above, we feel that the Zhiyun Crane M2 is without a doubt the best gimbal for Lumix Lx10 cameras as well as any other popular point and shoot cameras on the market right now. At the time of writing, the Crane M2 has only been on the market for a few weeks too and offers some of the best possible gimbal technology on the market right now.
Due to this, it has managed to quickly establish itself and earn an excellent reputation within the community that only shows the signs of continuing to grow at an exponential pace. The Crane M2 also has the latest balancing algorithm from Zhiyun as well as its newest high torque gimbal motors ensuring that it is able to provide you with the best possible levels of image stabilization too. All in all, for its price tag, it really isn't hard to see why it is so popular and has the reputation it does within the community, Zhiyun has done a great job and the M2 is an excellent product.
Performance And Functionality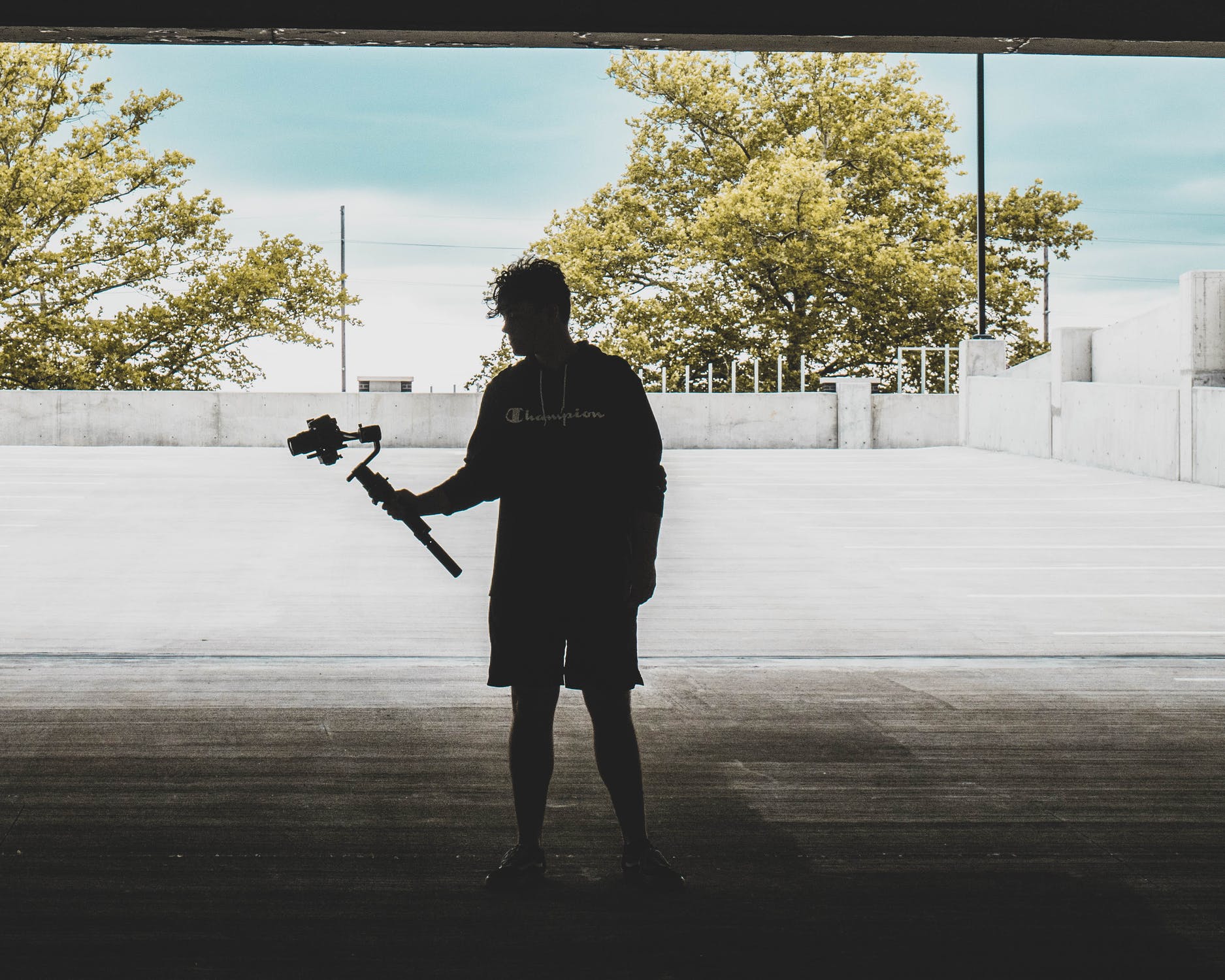 As we mentioned earlier, your Lumix Lx10 comes in with a payload weight of around 0.68 pounds and due to being a point and shoot camera, there is no need to worry about needing a gimbal that is able to deal with any heavy lenses that you may mount to your camera body. This is why the 1.58-pound maximum load capacity of the Crane M2 is more than enough to mount your Lumix Lx10 and get the excellent image stabilization you need.
Although the maximum battery life of seven hours on the gimbal may not seem like much, this is due to the ever-increasing trend of videographers carrying a power bank with them as a part of their camera accessories. This allows you to recharge both your gimbal and camera while out and about so gimbal brands are putting a lower priority on maximum battery life for their new gimbals. Due to being able to use a smaller battery, these newer gimbals are lighter and smaller than the older generations making them easier to carry and pack in your camera bag.
The Crane M2 comes with the new Zhiyun quick charge technology as standard allowing you to charge it back to full via a mains power outlet in only a few hours. That said, if you are using a power bank to recharge your gimbal while out and about, the recharge time will depend on the capacity and output of the power bank so we are unable to give a time frame for charging the gimbal in this way.
The cinematic sample video above has been recorded using the
Zhiyun Crane M2
and does a great job of showing off the potential of this excellent little 3 axis gimbal. As you can see, the gimbal makes light work of the cameras payload and ensures that the user is able to get some butter-smooth image stabilization to help capture the best image quality possible.
If you are using your Lumix Lx10 for something like a travel vlogging YouTube channel or to grow your social media pages then the image stabilization provided by the gimbal is able to really help your content stand out. In this increasingly competitive space, image quality can help convert a viewer into a subscriber or follower and help your channel grow. As we mentioned earlier, for a point and shoot camera like the Lumix Lx10, the Crane M2 offers the best possible performance and functionality for a handheld gimbal stabilizer at the time of writing.
As you would expect from a modern gimbal, especially from the Zhiyun range, the Crane M2 has a large number of gimbal modes built-in. These include pan follow, full follow, and locked mode that are probably going to be used the most by your average Lumix Lx10 user. Additionally, the gimbal also supports an excellent full-range point of view mode that allows you to capture some excellent looking natural image stabilization that was previously restricted to manual stabilizers.
This ensures that no matter your situation or the type of video footage that you are wanting to capture using your Lumix Lx10, the Crane M2 should be able to meet your needs and help you capture the best image quality possible. Zhiyun really has done an excellent job with this gimbal and it is not surprising that it has so many glowing reviews from the community.
Click Here To Check Prices And Availability!
User Interface And Control System
Now, as the
Zhiyun Crane M2
targets more of an entry-level videographer and vlogger market than stabilizers like the
Zhiyun Weebill Lab
, it has a much simpler control interface. The ease of use makes the M2 as easy as possible to learn in a very short amount of time making it an ideal first gimbal. Many of the Lumix Lx10 owners that we see reaching out are new to using a gimbal and have limited prior experience if any so this works to their advantage.
The system is based around the standard joystick, LCD panel, and button system that has been used for the last few years by leading gimbal brands due to how easy it is to use. The joystick is very responsive providing excellent manual control over the gimbal head when using the M2 in point of view mode. On top of this, the joystick remains responsive even if your hands are cold or wet ensuring you have optimal control in all conditions.
The Smartphone App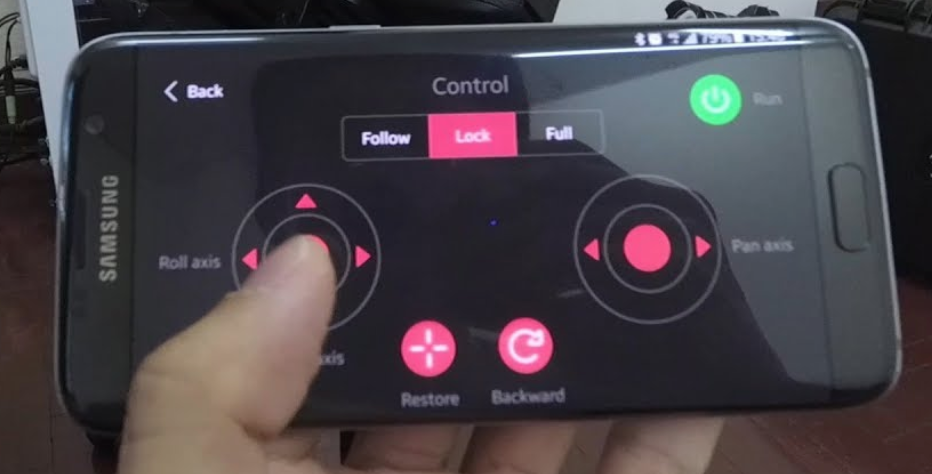 It is a well-known fact in the videography space that the Zhiyun was essentially a joke due to its various problems until its recent overhaul prior to the release of the
Zhiyun Crane 3
and
Zhiyun Weebill Lab
. Due to these new gimbals having addition functionality from the app and being the Zhiyun flagship in the DSLR and mirrorless camera weight classes respectively, Zhiyun decided to totally overhaul their smartphone app.
Thankfully, the problems with connectivity that made it a nightmare to initially sync your app with your gimbal have been corrected. On top of this, the issues that could cause random disconnects have also been corrected in this latest build too. The actual navigation menu on the smartphone app was also redesigned to make it much easier to navigate too so the Zhiyun app is well worth downloading these days and is a solid gimbal accessory.
Build Quality And Design
When it comes to the actual build quality of gimbals Zhiyun and DJI have pretty much stood apart from all competing brands over the years always innovating to have the lightest yet most robust gimbals available. Thankfully, the Crane M2 is no different and in addition to its lightweight, its small size also makes it very easy to pack in luggage too. If you are involved in the travel vlogging space then this is an excellent feature as you can pack it without having to worry about baggage allowances or it taking up much space.
Another great thing about the Crane M2 is that its handle is comfortable meaning that you can hold the gimbal with your Lumix Lx10 mounted to it for long periods of time without getting cramps in your hand. This is without a doubt one of the most overlooked features in a gimbal by both the videography/vlogging community as well as many gimbal brands. Thankfully, Zhiyun has always taken constructive criticism on board over the years and put a high priority on a comfortable handle years back.
Our Verdict
In our opinion, the Zhiyun Crane M2 is the best gimbal for Lumix Lx10 cameras currently available on the market by a large margin and we doubt that this is going to change any time soon. The performance of the gimbal is absolutely outstanding and it is easy to see why it is such a big hit with the community. We are confident in saying that adding the M2 to your collection of Lumix Lx10 camera accessories will be a great investment and help ensure that you are able to capture the best image quality possible with your Panasonic Lx10.
Additionally, there are also a number of independent reviews of the gimbal from third party videographers and vloggers online. If you have a few minutes free they are definatley worth reading in our opinion and offer an excellent insight into the levels of performance and image quality that the Crane M2 can offer your Lumix Lx10.
The Feiyu G6 Plus
The next gimbal on our list is the Feiyu G6 Plus and although it is a solid gimbal and actually looks better than the Zhiyun Crane M2 on paper, its performance and image stabilization is nowhere near as good meaning the Crane M2 pushes well ahead. Essentially, the Feiyu G6 Plus serves as our recommendation for the title of best budget gimbal for Lumix Lx10 cameras.
It has a pretty solid reputation within the community and although its growth has slowed massively since the release of gimbals like the Crane M2, its customer base is still slowly growing. Now, if you are on a tight budget and have to go with a more entry-level gimbal for your Lx10 then the Feiyu G6 Plus can still be a solid option. That said, and we can't stress this enough, this is only if you are on a tight budget as the Crane M2 blows it out of the water in every aspect and really doesn't cost that much more.
Performance And Functionality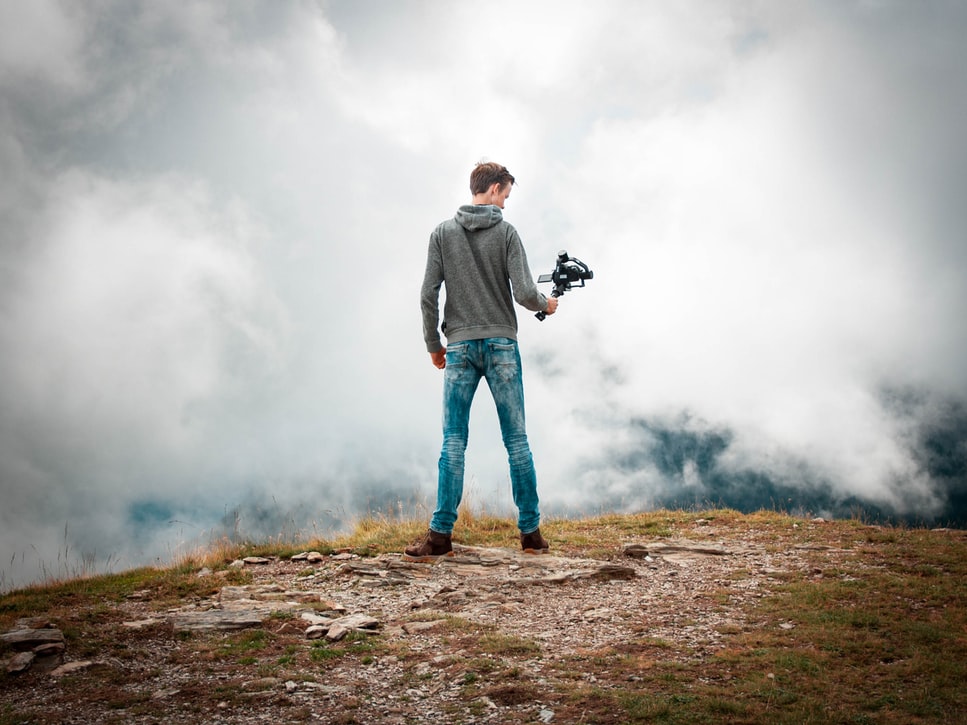 Although the Feiyu G6 Plus is a pretty solid gimbal when it comes to performance and functionality it is definatley starting to show its again, especially against brand new gimbals like the M2 that have not been on the market long. Thankfully though, Feiyutech has run a number of price reductions on the G6 Plus to try and keep it as competitive as possible.
When it comes to the 0.68 pound payload of your Lumix Lx10 the 1.76 pound load capacity of the Feiyu G6 Plus is easily able to support it. The balancing algorithm is solid and although the gimbal motors are old, the very light payload of your Lx10 is so light that it is a breeze for the gimbal to stabilize.
One advantage of the Feiyu G6 Plus over the Crane M2 is the twelve-hour maximum battery life but due to the larger, higher capacity battery in the gimbal, this also has the downside of meaning that it is larger and heavier than the Crane M2. In this day and age, more and more videographers and vloggers are turning to carry a power bank with their kit as it allows you to charge your devices back up in your downtime so we rather have a lighter weight and smaller size than the longer battery life.
The clips above have all been recorded using the
Feiyu G6 Plus
3 axis gimbal and as you can see, it can definatley provide your Panasonic Lumix Lx10 with some solid image stabilization but if you want the best image quality possible, the
Zhiyun Crane M2
pulls off way ahead.
User Interface And Control System
As you can see from the image above, the Feiyu G6 Plus has a clean and sleek interface option and although it looks very different to the system on the Crane M2, these are just aesthetic differences and the actual system is very similar. It is based around the same LCD panel, joystick, and button system as the majority of other handheld gimbals and offers the user some superior control over the movement of the gimbal head.
Again, the system is very responsive, even in wet and cold conditions while also being very easy to pick up. On the flip side of this though, advanced customization options on the gimbal are limited meaning that if you are an advanced videographer who likes to tweak their gimbal settings, your options will be limited with the Feiyu G6 Plus. That said though, the default config that comes shipped with the Feiyu G6 Plus is great and should meet the needs of the vast majority of our readers, especially for a camera as lightweight as the Lumix Lx10.
Build Quality And Design
As we touched on about when talking about the battery life of the Feiyu G6 Plus, it is definatley heavier and larger than the Crane M2 so depending on what you are using your Lumix Lx10 for, this may be a deal-breaker. We know that many travel vloggers and travel videographers like to travel as light as possible so if this is the type of niche you are working in, the Feiyu G6 Plus is probably a poor choice.
On the flip side of this though, the Feiyu G6 Plus is very robust and if you are a hobbyist videographer just looking for a cheap gimbal for some quick and easy image stabilization, the Feiyu G6 Plus can be the go-to option. The actual design of the G6 Plus is very similar to the other handheld gimbal stabilizers on the market aimed towards point and shoot cameras though.
Our Verdict
As we said, we feel that the Feiyu G6 Plus is a solid budget gimbal for Lumix Lx10 cameras that can do a solid job but if you have the budget available and want the best performance possible, the Zhiyun Crane M2 is the way forward. It offers superior image stabilization and can make a valuable addition to your collection of your camera accessories.