The Best Gimbal For Sony A6100 Cameras!
Over the last few years, Sony has been looking to increase their dominance in the mirrorless camera space by releasing more and more cameras into their Sony Alpha range. Although the lines between what camera you should go with for your specific needs are becoming more and more blurred with the more camera bodies that are released, Sony has just released the A6100 onto the market.
At the time of writing, the Sony a6100 has only been available for a matter of weeks and we are already seeing a number of people reaching out for advice on what the best gimbal for Sony a6100 cameras on the market is right now. Thankfully, there are multiple solid options that are ideal for use with a super lightweight mirrorless camera such as the Sony a6100 but the two leading the pack are the Zhiyun Weebill Lab and the DJI Ronin SC.
Both of them are absolutely excellent handheld gimbal stabilizers and either of them will do a great job of providing you with all the image stabilization your Sony a6100 could ever need. That said, the lower price tag, higher maximum load capacity, better battery life, more gimbal modes, and native underslung mode push the Weebill Lab out ahead of the Ronin SC in our opinion. Judging by the reputation that the Weebill Lab has earned amongst the community it would seem that the videographers who are using the Weebill Lab also agree with us on this.
Due to this, we are going to be going over the various reasons that we feel the Weebill Lab is the best gimbal on the market for your Sony a6100 right now and why we feel it is a solid addition to your collection of camera accessories. That said though if you are a fan of the DJI range, the DJI Ronin SC is almost as good but we do feel that it is a little overpriced at the time of writing for what you get. You can click here to check for current prices and if you can find it for sub $400 then it is a steal otherwise go with the Weebill Lab.
Performance And Functionality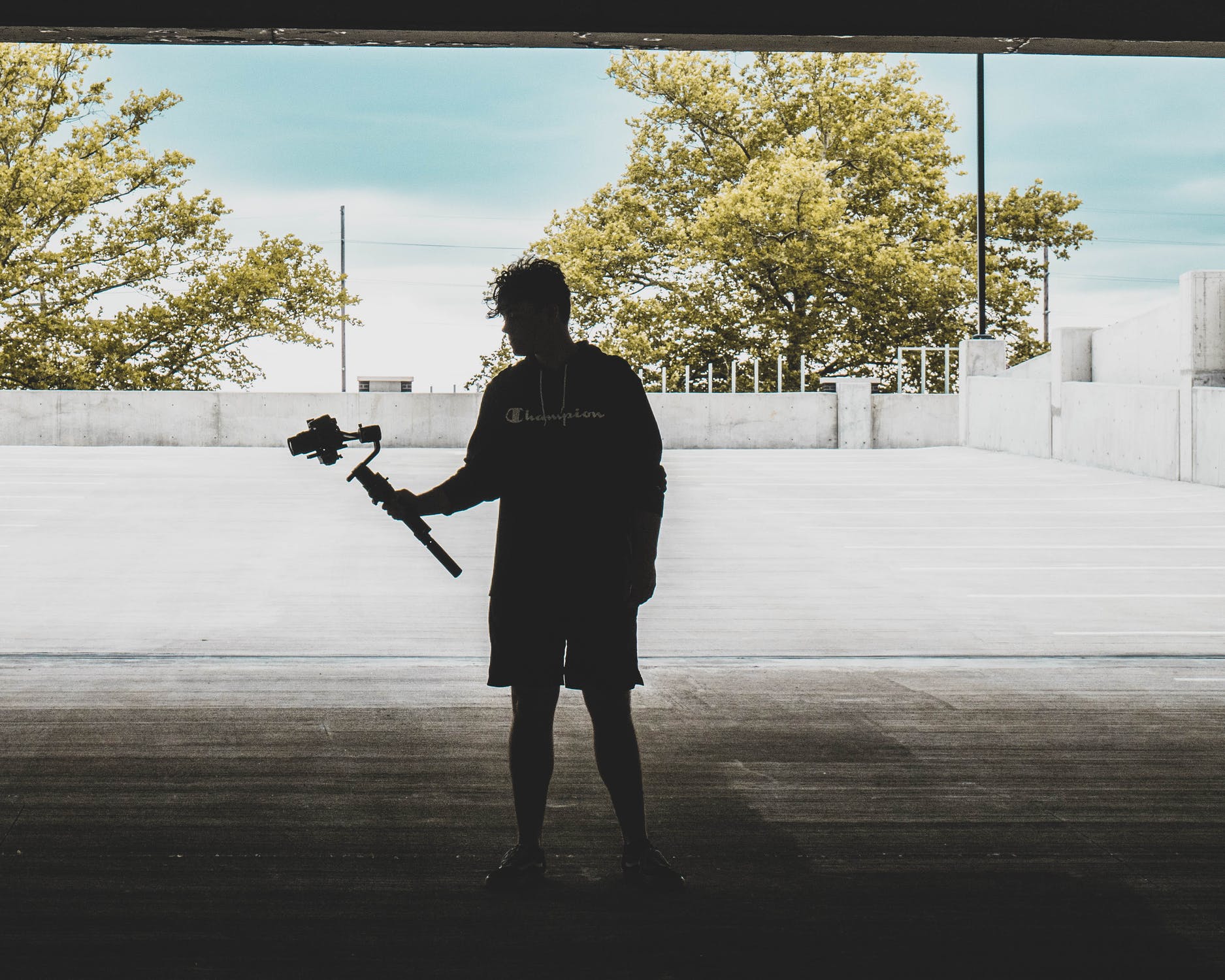 One thing that we have to hand to Sony is that they are doing a great job of making their mirrorless camera range lighter and lighter with the a6100's camera body coming in at only 0.87 pounds. As the Zhiyun Weebill Lab has a maximum load capacity of 6.6 pounds, it is easily able to support the weight of the Sony a6100 as well as the vast majority of heavy camera accessory combinations that you could ever want to use with it.
In addition to having plenty of spare load capacity available for additional payload weight for your camera accessories, the Weebill Lab also serves as an excellent future-proofing gimbal for any future camera upgrades that you may add to your collection. In addition to being the leading mirrorless camera gimbal at the time of writing, it is also an extremely popular option with the lightweight DSLR community too.
If you do decide to add a lightweight DSLR camera to your collection of cameras in the future, it is nice to know that you won't have to upgrade your gimbal when upgrading your camera too. This also works with camera accessories too. We have lost count of the number of people we have seen upgrade their lens only for it to exceed the available load capacity on their gimbal but with the massive load capacity available on the Weebill Lab, the chances are very small to none existant that this will happen.
Now, any of our readers who have used or know much about the Zhiyun Crane Plus may notice that the Weebill Lab actually has a shorter maximum battery life of around ten hours per full charge than the sixteen hours offered by the Crane Plus. This is primarily due to the Weebill Lab having been designed to be as small and lightweight as possible to ensure that it is the perfect travel gimbal and a larger battery adds considerable size and weight.
A secondary reason is that more and more videographers and vloggers are starting to carry their own USB power bank with them when using their cameras to capture video footage. The majority of the high capacity power banks easily have enough power output to allow you to recharge your gimbal from it too allowing you to extend the battery life as long as you need.
When the gimbal does need recharging, the Zhiyun rapid charge system allows you to charge it from empty back to full in just over three hours from a regular power outlet on the wall. If you are using a USB power bank to recharge your gimbal then recharging times will depend on the power output of your power bank.
The cinematic sample footage in the video above is one of our favorite sets of clips that have been captured using the
Zhiyun Weebill Lab
. Although it has been recorded using a Canon M50 rather than a Sony a6100, you get the idea of the level of image stabilization provided by the 3 axis gimbal and you can see how effortless stabilizing a super lightweight mirrorless camera is for the Weebill Lab.
The high torque gimbal motors are able to easily stabilize your camera, even for rapid movements to ensure that the gimbal head remains level and that you get the best possible video footage possible with minimal effort required on your part. This is an area where some competing gimbals, even in this day and age still struggle. Small, rapid movements don't seem to be detected and corrected but the tech on the Weebill Lab makes light work of it.
In addition to the gimbal motors, this is also down to the gimbal sensors and the Zhiyun balancing algorithm that we feel is probably tied top along with the algorithm used in the DJI gimbals with both brands being way ahead of anything the competition has on the market. The gimbal sensors on the Weebill Lab are able to detect even the slightest movement before the balancing algorithm quickly works out how to correct it and have the gimbal motors make the correction.
All of this happens at lightning speed so that even if you are rapidly moving your gimbal around, the gimbal head will remain level and ensure that your Sony a6100 is able to capture the best possible image quality at all times. As we mentioned, the Weebill Lab also has a number of gimbal modes but our favorite is the point of view mode. It offers a quick and easy way for you to capture some natural-looking video with your a6100 that does not have that slightly robotic feel that some gimbals have.
With all of this, it is not surprising that the Weebill Lab keeps going from strength to strength and has managed to earn so many glowing reviews from videographers who use it as their gimbal of choice. If you have the time to read some of those reviews, the really do offer an insight into how good the Weebill Lab is and why the videography and vlogging communities feel so strongly about it.
Click Here To Check Prices And Availability!
User Interface And Control System
We just want to point out that the image above that shows the control interface for the Weebill Lab shows it with the optional smartphone mount attached to the gimbal body. Although the smartphone mount is included with most bundles for the gimbal, the basic package does not contain it as standard meaning that it will have to be purchased separately if you want to use it.
Now, we absolutely love the control system on the Weebill lab and feel that Zhiyun has set the bar for other gimbal brands to try and match. Although DJI has the most popular DSLR gimbal with the DJI Ronin S right now and probably the second-best mirrorless camera gimbal in the DJI Ronin SC, neither have a control interface as good as the Weebill Lab.
Zhiyun took a whole bunch of constructive feedback on board from the community regarding their previous gimbal about how they were either too basic or too advanced for users and we feel that they have totally nailed it with the Weebill Lab. The interface is very user-friendly allowing you to quickly and easily learn the basics in a very short amount of time with minimal effort on your part. This is ideal for anyone who is looking to purchase their very first gimbal and wants something with an easy to learn interface.
On the flip side of this though, if you are an advanced videographer and have used various handheld gimbal stabilizers before then the Weebill Lab also offers some excellent advanced customization too. This means that you can use the same interface that is ideal for entry-level gimbal users as an advanced gimbal user to do any advanced customization or tweaks that you need.
We feel that other gimbal brands are going to rip this system off and tweak it so they don't have issues with copyright for their own future gimbal releases. The best of both worlds approach that Zhiyun has done with seems to be a hit with both entry-level and advanced level videographers with both groups publishing excellent reviews for the gimbal.
Smartphone App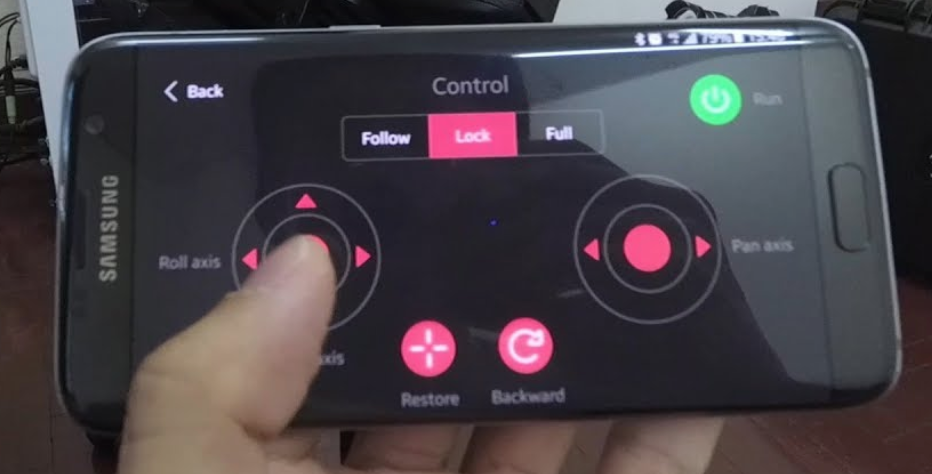 Now, we mentioned the smartphone mount above and in our opinion, it is well worth using, especially if you are wanting to use the Zhiyun intelligent object tracking technology as it heavily relies on the smartphone app. Having it mounted to your gimbal ensures that you are able to see your smartphone screen easily and set up the intelligent object tracking mode as required.
Although it is true that Zhiyun's smartphone app has had some major issues previously ranging from syncing issues to random connection drops, to a difficult to follow menu, we are happy to confirm the recent overhaul of the app has corrected all of these issues. Considering that the app is free to download, we feel it is a solid gimbal accessory and is well worth picking up.
It offers some wireless remote control features as you would expect from a gimbal app as well as a quick and easy way to access your gimbal settings. Although you can do this via the control system on the gimbal itself, it is much quicker to tweak gimbal settings or make changes to configs via the app where it can take a few seconds rather than a few minutes.
Balancing
We have tried typing up balancing procedures for gimbals in previous articles and our readers seem to find that method difficult to follow. Although the Weebill Lab is easy enough to balance and the process is explained well in the user manual that is included with the gimbal, we have decided to embed the video of how to balance the gimbal above. As you can see, the process is quick and easy and we doubt that you will end up having any issues with it.
Build Quality And Design

As we mentioned earlier in the article, the
Zhiyun Weebill Lab
has been designed to be a small, lightweight, robust compact gimbal that is an excellent option as both a general-purpose gimbal and a travel gimbal. Although gimbal brands including Zhiyun have been trying to do with this their range over the last few years, none have managed to do it as well as Zhiyun have with their Weebill Lab.
The gimbal is absolutely tiny and very light considering its battery life and the maximum load capacity that it is able to support. Additionally, the gimbal is very robust to giving you peace of mind that if you are using it as a travel gimbal then it is safe and able to take any bumps during transit and won't break from its first knock.
One of our favorite things about the Weebill Lab is how quickly you can go from regular handheld gimbal mode to underslung gimbal mode as shown in the image above at the start of this section. The detachable gimbal handle is not only very comfortable allowing you to hold it for long periods of time without having any discomfort in your hand but it is also quick and easy to detach and mount to the rear mounting plate.
This means that you can have your Sony a6100 mounted to the Weebill Lab and be capturing regular video footage while out and about and then switch the handle to the rear plate for quick and easy low angle footage within seconds. Although the usefulness of this feature is going to depend on what you are going to be using your a6100 for, we have found that it is a big hit with the community and more popular than we thought it would be.
Our Verdict
That brings us to the end of our article going over why we feel that the Zhiyun Weebill Lab is the best gimbal for Sony a6100 cameras on the market. We really do feel that it is the best addition to your camera accessories if you are looking to get some excellent quality image stabilization for your a6100 and is well worth investing in. Additionally, you can also read the independent reviews of the gimbal to get an insight into how highly other videographers regard it too if you are still on the fence about it.