The Ultimate Godox TT350S Review!
Over the last five years or so, more and more camera flash manufacturers have tried to release their own entry-level flash units due to the cheaper flash price brackets being so popular amongst the photography community. Although there is a number of sub $50 camera flashes on the market, we feel that the $50 to $100 price range is the most popular as these flash units offer photographers some solid performance for their price tags without having to break the bank.
Now, although Yongnuo and Neewer both have their own flash units in this price bracket that are going well we have noticed more and more people reaching out and asking for advice on the Godox tt350s. With the tt350s being the variant specifically designed for use with the Sony camera range and Sony recently releasing a few new mirrorless cameras in their Alpha range, we are seeing more and more photographers reaching out each month.
Due to this, we have decided to make today's article based around our ultimate Godox tt350s review as we feel that the Godox tt350 range of camera flashes are probably the best in the $50 to $100 price bracket and are well worth adding to your camera accessories. Now, as we mentioned, the tt350s is designed for use with the Sony range due to having the Sony wireless triggering system built in but there are variants of the tt350 available for all other major camera brands too.
Since its release onto the market, the Godox tt350s has gone from strength to strength and managed to rightfully earn an excellent reputation for itself amongst entry-level and professional-level photographers alike. For its price tag, you really can't complain with the excellent performance that the flash unit provides and we often see established photographers who use the Sony camera range having multiple tt350s flash units in their camera accessories.
Performance And Functionality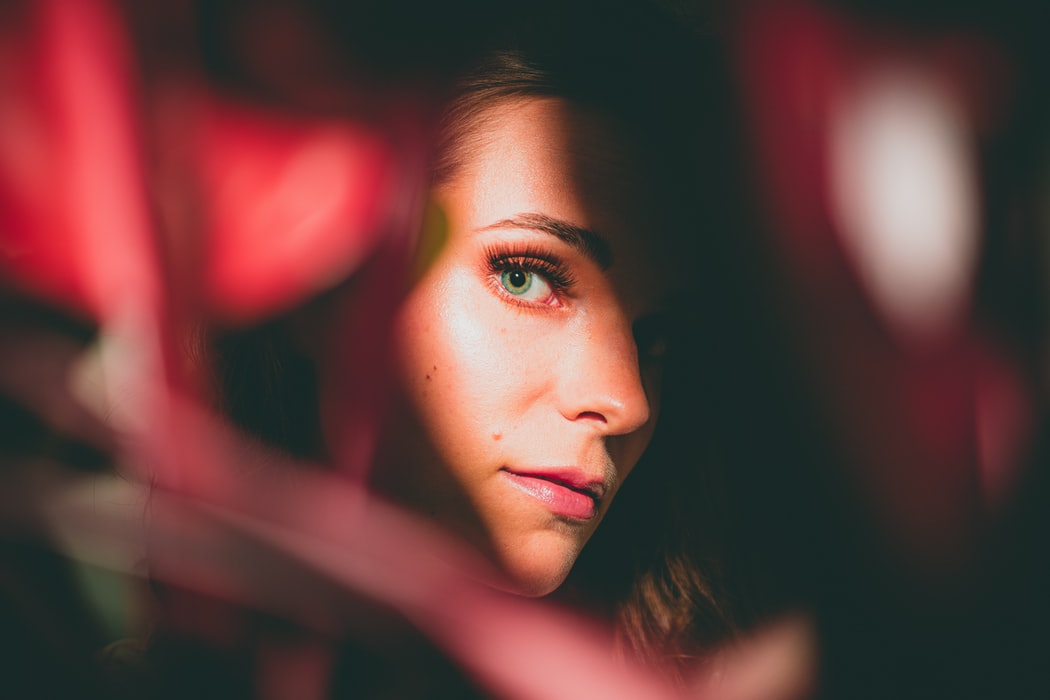 Thankfully, gone are the days when the cheaper flash units on the market meant that you also had to settle for lower levels of performance and fewer features and functionality compared to the higher price point, professional-level flash units. Thankfully, Godox was one of the first budget-friendly flash unit brands to really hike up what their cheaper units offered and start the arms race between the cheap flash unit producers.
As we touched on, the Godox tt350s comes with the Sony TTL autoflash technology installed as standard allowing the flash unit to work natively with the Sony A7, A7R, A7S, A7-II, A7-III, A7R-II, A7R-III, A7S-II, A6300, and A6000. Keep in mind that Sony are releasing mirrorless cameras at a rapid pace at the time of writing so if you use a Sony camera not listed above, there is a good chance that it will work seamlessly with the Godox tt350s provided it has been released over the last five years or so.
The 2.4G wireless technology not only lens itself to the Sony autoflash system but also ensures that you can use a number of wireless remote control flash triggers with the Godox tt350s as well as use the flash as a part of a multi-flash rig for your sessions. The flash has a one hundred meter range for its wireless technology too making it ideal for any large outdoor gigs in low light to ensure you are able to capture optimal image quality for your clients.
The flash fully supports TTL, manual mode, slave one, and slave two modes too while also supporting three fully controllable slave groups too. On top of this, at the time of writing, the Godox tt350s also supports the most independent channels in this price range coming in with sixteen fully customizable channels. If you are planning to utilize the wireless technology of the flash unit in a multi-flash setup then this lets you get creative with your rig and do things the compeating sub-one hundred dollar flash units are currently unable to support.
The flash also offers twenty-two stages of power output allowing you to tweak the output of the flash to meet the needs of your specific session with ease too. The 0.1 to 2.2-second flash recycle time and 1/350 to 1/20000 second flash duration allow you to further tweak this to ensure that you are able to get exactly what you require out of the flash during use for specific types of photography too.
Although we will touch on it more under the build quality section of the review, the Godox tt350s offers some of the best heat dissipation available at this price point to help prevent the flash unit from overheating during use. This allows you to use the Godox tt350s over a longer session with a very short flash recycle time and a very fast flash duration without running into the overheating issues that can plague some other cheap flash units.
The Godox tt350s also supports HHS 1/8000s as well as full FEC, front and rear curtain sync, and a guide number of 36 (ISO 100). All of this, including its excellent heat dissipation technology to help prevent any issues with overheating for around the $85 price point depending on the retailer you get it from. You can probably see why the tt350s has proven to be such a popular flash unit and how it has managed to earn so many outstanding independent reviews for itself from the photography community who have put it through its paces in a number of different situations.
We would highly recommend that you check out or at least skim a few of those reviews as they go into great detail on the performance of the flash unit across a number of different photography niches and situations. They have been posted by other independent photographers who have used the Godox tt350s as their go-to flash unit of choice and know the ins and out of it and decided to publish their own review to share their own experiences with the flash.
User Interface And Control System
Although many of the compeating cheap, entry-level camera flash units on the market right now use a very similar interface system to the tt350s, we feel that Godox has done a great job of putting together a really user-friendly control system that is very easy to learn. We are sure that Godox planned this and realized that a large number of the photographers who would be adding the tt350s to their collection of camera accessories would be first-time flash unit buyers so they have made it as quick and easy to learn as possible.
This ensures that if this is your very first flash unit then you will easily be able to get to grips with the unit without having to sit for our with the user manual and work everything out. On the flip side of this though, if you are a more experienced photographer and have been using flash units for years then the Godox tt350s also offers a number of controls that can help you tweak the flash units' performance for more advanced situations too.
As you can see from the image above that shows the main control system for the flash, it is based around an LCD panel, a rotary dial, and a few buttons. This extremely simple system is highly effective and does a great job of letting you get the flash to do as you require. Additionally, the actual navigation menu flows very well and Godox has been sure to put the settings that you are more likley to tweak towards to front of the menu to try and save you time.
Although this is just a small thing, one of our favorite features on the Godox tt350s is that it has a push-based on/off button to power the flash unit up or turn it off when required. We have lost count of the number of reports that we have seen from photographers using other camera flashes that use a slider system saying that their flash battery died while in their camera accessory bag due to the slider being knocked and turning the flash on.
That said though, Godox is one step ahead of their competition in this price range and has also added their power-saving mode to the tt350s too. Although it fully customizable, its default is to power the flash unit down after ninety seconds of idle operation when in normal mode or after sixty minutes of idol operation when in slave mode. Although you should be carrying multiple spare sets of batteries with you anyway, this just helps minimize your risk.
Most of the bundles of the Godox tt350s also include twelve dynamic colors and correction filters but the usefulness of these is going to depend more on the niche that you are working in. In all honesty, we doubt many of our readers will ever use them and chances are, if you are in a niche where you would use them, you will be investing in a better set of filters anyway.
All in all, we feel that Godox has done a great job of setting the bar for Neewer and Yongnuo to match with their compeating camera flash units in the $50 to $100 price range. Godox has managed to come up with a control interface that should easily meet the needs of entry-level and advanced photographers alike while keeping everything as simple and straight forward as possible.
Build Quality And Design
Although the Godox tt350s is on the border of hitting the intermediate level flash price point, we would still class it as an entry-level flash unit and would expect an entry-level flash build quality to match its price tag. Thankfully though, we have been pleasantly surprised by this as we touched on earlier in the article with the overheating protection to name a few points. Godox really has gone all out with the build quality on their Godox tt350 range and set the bar for anyone who wants to take the top sport from them.
Although not an important feature in a camera flash than some other popular camera accessories, the Godox tt350s is pretty tough relative to its price point in the market and actually surprised us with how robust the flash actually is. We are confident that if you are working in a photography niche where you have to travel around on a regular basis that the tt350s will be able to take plenty of knocks while in transit in your camera accessory bag without breaking.
This conveniently brings us on to our next point about the build quality of the flash unit and that is its weight. Although there are some compeating flash units in this sub-one hundred dollar price bracket that try to be robust, they are usually very heavy. The Godox tt350s comes in at only 0.75 pounds of total weight making it pretty light considering how cheap it is as well as how robust it is.
If you are working in a photography niche where you will be walking around and capturing a ton of handheld photographers over a long period of time like wedding photography, this lighter weight can rally help your arms. With the heavier camera accessories your arms can not only get tired quickly but can end up starting to crame up too but this is not an issue when using the tt350s.
On top of this, the flash unit is only 6.6 x 3.5 x 2.7 inches making it very small considering the massive amount of featured available that we touched on earlier in the article as well as its excellent performance too. This allows you to add it to your bag of camera accessories without having to take up much space making your life easier if you do have to travel around a whole bunch.
We touched on the overheating protection earlier in the article and Godox has designed the tt350s to have maximum airflow to help keep the flash unit as cool as possible during use to ensure that you are able to keep activating the flash for long photography sessions without running into trouble. You can see another design feature of the flash in the image above that further reduces the chance of it overheating during use too.
Rather than requiring four batteries that would likley be housed in a two by two configuration due to the small size of the flash unit, the tt350s only requires two AA batteries. This allows the batteries to be housed in a one by two configurations as shown above and allow the heat generated by the batteries to rapidly dissipate and help keep the flash unit cool during use. Each set of fully charged AA batteries will provide you with around two hundred full power flash activations but the settings of your tt350s will come into play and have a direct effect on this. For optimal performance, we would highly recommend you pick up a set of decent high capacity AA batteries for the flash too.
Our Verdict
That concludes our ultimate Godox tt350s review and we hope that our article has been able to help any of our readers who are considering adding the Godox tt350s to their collection of camera accessories. In our opinion, if you are a Sony camera user, the tt350s is a solid flash unit for under $100 that is well worth investing in due to its excellent performance and functionality.
If you are yet to make your mind up then you can skim some of these independent reviews of the Godox tt350s that have been posted by independent photographers. They offer some great insight into how well the flash performs in pretty much any situation that you can think of and they are well worth reading.