The Ultimate Hohem HG5 Pro Review!
Over the last few months, we have covered a number of gimbals from the Hohem range due to their gimbals being an excellent entry-level, budget-friendly option that just keeps becoming more and more popular as the months come and go. At the time of writing, Hohem has managed to establish multiple products as the dominant entry-level gimbal option in a number of niches. As their reputation steadily increases, we have noticed more and more people reaching out for a dedicated Hohem HG5 Pro review so we have decided to make the HG5 Pro the focus of today's article.
Now, the Hohem HG5 Pro is an action camera gimbal and as you may know, the action camera gimbal space has a ton of competition but in reality, the majority of gimbals worth your time like the GoPro Karma Grip are premium price point gimbals. The bast majority of the budget-friendly action camera gimbals were a total waste of time and money until the release of the HG5 Pro.
Since its release onto the market, the handheld gimbal stabilizer has gone from strength to strength as word gets out that it offers some excellent performance with a very low price tag. This has ensured that the Hohem HG5 Pro has been able to quickly earn an excellent reputation amongst the action sports community that just keeps getting better.
Another advantage of the Hohem HG5 Pro over competing gimbals is that it allows you to mount multiple action cameras rather than just the GoPro range. At the time of writing, the latest GoPro on the market is the GoPro Hero 7 range and although this is not stated as a supported action camera on the HG5 Pros box, this is due to the Hero 7 not having been released when the box was designed and printed. The Hero 7 and all variants of the camera are supported by the HG5 Pro as well as the Yi action camera range, the SJCam range, AAE cameras, and a number of cheap GoPro alternative cameras that use the same form factor as either of the officially supported cameras and come in under the maximum load capacity of the gimbal.
Performance And Functionality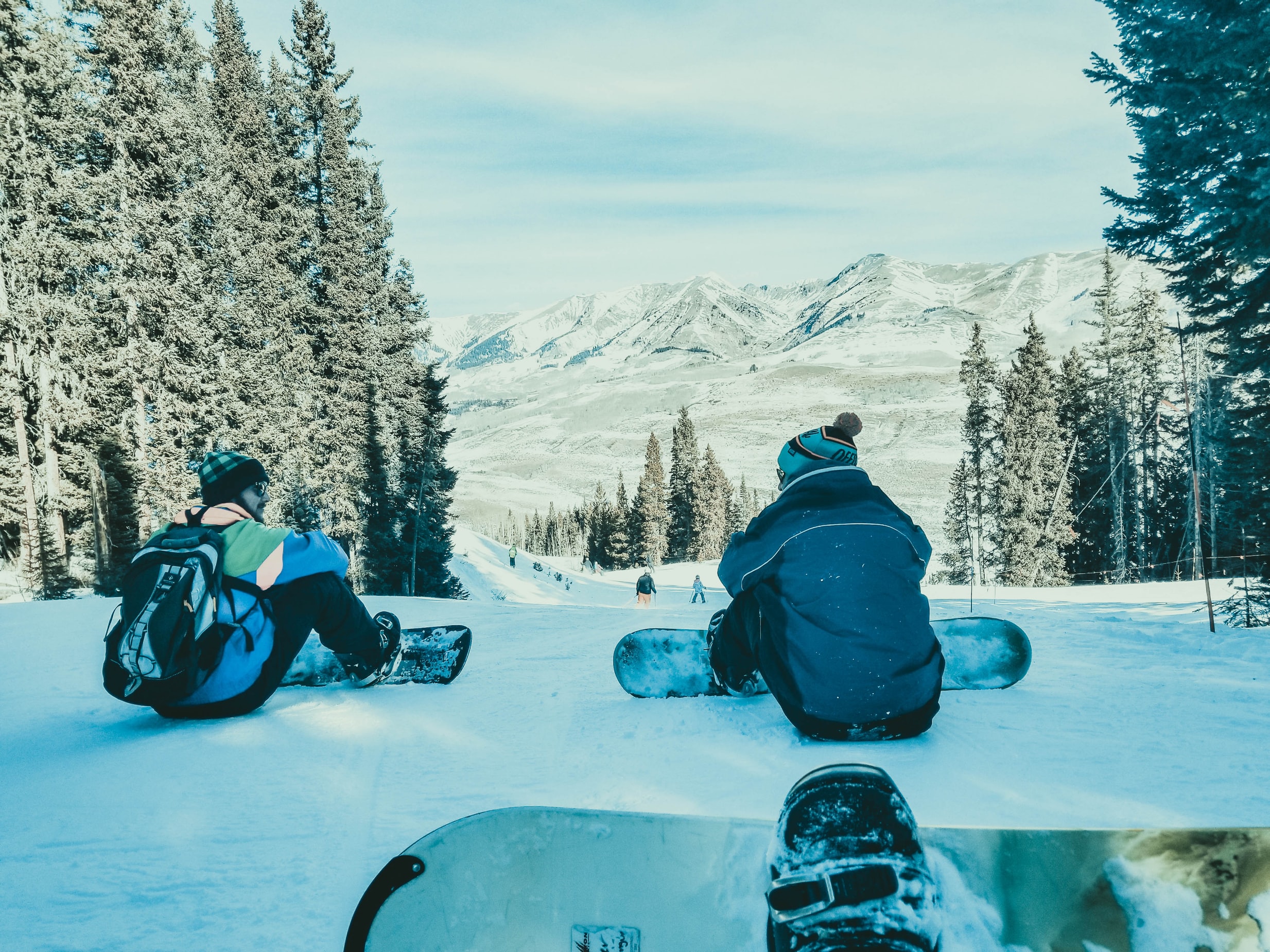 Speaking of the maximum load capacity of the Hohem HG5 Pro, the gimbal is able to support camera payloads of up to 0.3 pounds. At the time of writing, most of the premium level action cameras like the GoPro range come in at around the 0.26-pound mark and are easily stabilized by the gimbal. That said, some of the cheaper entry-level action cameras are heavier than the supported load capacity due to using cheaper, heavier materials to keep costs down. Always double-check the weight of your action camera before purchasing the Hohem HG5 Pro to ensure that it can mount and stabilize your action camera of choice.
Considering that the HG5 Pro is an entry-level action camera gimbal it is able to support a very respectable maximum battery life of six hours per full charge of its battery. On top of this, the gimbal also supports two-way charging meaning you are able to charge many action cameras directly from your gimbal to help keep them topped up with juice while recording too.
Although this is not too common in the action sports space yet, a rapidly increasing trend in the professional level videography space is to carry a high power USB power bank in your backpack while out and about. Not only does this allow you to charge up your gimbal and action camera via the power bank in your downtime but you are also able to top up your smartphone as well as any other small electrical devices you may have while on your adventures.
When the gimbal does run out of juice, it can be charged back to full in around three hours via a regular power outlet from the wall helping to get you back out doing your action sport of choice as soon as possible. We are unable to give an estimated recharge time if you do choose to recharge your gimbal via a USB power bank as the output power of power banks varies widely depending on the model resulting is different recharging times.
The video above has been recorded with a GoPro Hero 4 action camera mounted to the
Hohem HG5 Pro
and shows the level of image stabilization that this great little 3 axis gimbal stabilizer can provide. Now, we know that it is more of a family-based video but the HG5 Pro is able to perform just as well in fast-paced action sports too that have a bunch of rapid movements and vibrations such as downhill mountain biking.
Hohem has done an excellent job with their balancing algorithm, especially considering that they are a relatively new gimbal brand and a few more established brands such as Feiyutech still don't have an algorithm as good as the Hohem one. This allows the gimbal to quickly detect even the slightest movement of the gimbal and send the relevant signal to the gimbal motors to stabilize it as required to keep your video footage as smooth as possible.
The Hohem gimbal motors have excellent torque for their size and weight too ensuring that they have the power to easily stabilize the supported action cameras with ease. This ensures that even in rough action sports, the gimbal has the power to keep your action camera level ensuring that you are able to capture the best image quality possible.
With the Hohem HG5 Pro also supporting a full range of movement for your camera with a full three hundred and sixty-degree range for its pitching, rolling, and panning angles, it also offers superior range over the other entry-level action camera gimbals on the market too. It is rare that we are actually impressed with a product but we believe in credit where credit is due and Hohem has done an excellent job.
It is clear to see why the HG5 Pro has managed to quickly rise to become the dominant gimbal in the action camera space and why it is so popular amongst action sports enthusiasts. You can read a number of independent, third-party reviews of the gimbal to get an insight into how the community feels about it too. All in all, we really can't fault Hohem, especially when you factor in the low price tag of the HG5 Pro too,
Click Here To Check Prices And Availability!
User Interface And Control System
Now, Hohem has taken the fact that the majority of action camera gimbal users are not professional level videographers and do not need a highly customizable control interface on their gimbals. They have used this fact to help keep the costs as low as possible by using a simplistic control interface as seen in the image above.
Now, the ease of use of such a simplistic system works to the advantage of Hohem as most people looking to purchase the HG5 Pro will likely never have used a gimbal previously. This very easy interface allows pretty much anyone to pick the HG5 Pro up and get to grips within minutes. Not only does this mean that you don't have to waste time learning how to use your gimbal but that you can do any advanced learning while using it to capture your video footage.
Hohem has decided to drop the traditional LCD panel from the interface of their HG5 Pro and go with a Joystick and button combination. Thankfully, unlike some competing entry-level action camera gimbals, the joystick on the HG5 Pro is just as responsive to touch when your hands are cold or wet as it is in ideal conditions. As many action sports involve water or cold weather, this is perfect and ensures you have full control over the gimbal no matter the conditions you are out in.
Smartphone App
Now the Hohem smartphone app is pretty basic but as we mentioned above, we doubt many people looking to add the Hohem HG5 Pro to their collection of action camera accessories want a complicated app. Although there can be some issues getting the Android version of the app to initially sync with the gimbal, the rest of the app tends to work pretty well.
It offers you some wireless remote control functionality to turn the gimbal head as required but it is not as good as the tech on the DJI app just yet. Additionally, the app also offers a quick and easy way for you to tweak the settings and performance parameters of the gimbal directly from your phone. In all honesty, we doubt that this will be required as the standard default config of the gimbal has been designed to work perfectly with lightweight action cameras anyway and it does a great job.
All in all, the Hohem smartphone app is a solid gimbal accessory and can help make your life easier when using the Hohem HG5 Pro. Considering that the app is free, we feel that it is well worth downloading to your phone. As the saying goes, it's better to have it and not need it than need it and not have it.
Balancing
We know that the balancing process can be a cause of worry to some people who have never previously used a gimbal stabilizer and it is without a doubt the most commonly asked question that we see. Thankfully, unlike the heavy lifting gimbals for DSLR cameras like the DJI Ronin S that have to be able to work with a wide range of camera payloads. The Hohem HG5 Pro just has to focus on being able to support the payload of lightweight action cameras.
This works to your favor as the lightweight of the action cameras make the balancing procedure for the gimbal very simple and straight forward. There is a full overview of the process in the gimbals user manual as well as a number of tutorials on YouTube going over the process but we doubt that they will be needed.
Unlike some competing action camera gimbals, the Hohem HG5 Pro does not need you to use any counterweights during the balancing process to make it even easier. The high torque gimbal motors also have enough power to do a solid job of stabilizing your camera's payload weight even if you aren't able to balance the gimbal head perfectly too.
Build Quality And Design
The Hohem HG5 Pro has a body that is made predominantly from CNC aluminum alloy that ensures that the gimbal is as lightweight as possible while also being as robust as it can be too. This offers a number of advantages with the two main ones being that it is small and light making it easy to pack for air travel and that it is robust enough to take any bumps during use during your action sport of choice.
So many gimbals in the entry-level action camera market are flimsy and break easily but Hohem seems to have seen this common complaint and made making the HG5 Pro as robust as possible as top priority. The gimbal also has a quarter-inch mounting thread at its base too so you are able to quickly and easily mount it to a mini tripod if needed. In fact, the mounting thread is the standard size for the majority of camera accessories allowing you to mount your gimbal to a number of popular camera accessories if needed.
FAQs
Question – Is the Hohem HG5 Pro waterproof?
Answer – No, the gimbal should never be submerged in water as its seals will fail and the water could permanently damage it. Although the gimbal can be used in rain, we would still recommend that you dry it as soon as you can.
Question – Can I mount my smartphone to the Hohem HG5 Pro?
Answer – There is no official mount included with the gimbal as the mounts are all based around attaching action cameras to your gimbal. That said, there are always third-party brands releasing smartphone mounts for gimbals so a quick search may turn one up that will fit your phone.
Our Verdict
That brings us to the end of our dedicated Hohem HG5 Pro review and you can probably tell, we are not only big fans of the HG5 Pro but the whole Hohem range. The Hohem HG5 Pro really is an excellent bit of kit that does a great job of providing the user with some solid image stabilization for their action camera. We are confident that purchasing it will make a solid addition to your camera accessories and help improve the level of image quality that you are able to capture using the gimbal.
As we mentioned earlier in the article, the gimbal has been a big hit within the community and just like all popular products, there are a number of third-party reviews from independent owners of the gimbal online. We would highly recommend that you spend a few minutes skimming over them if you are yet to make your mind up about purchasing the Hohem HG5 Pro as they offer a great insight into the performance of the gimbal.