The Ultimate Moza Aircross Review!
Although the gimbal is starting to show its age now, we are constantly seeing people reaching out about the Moza Aircross 3 axis gimbal often with a goal of adding it to their collection of camera accessories as their primary source of image stabilization. Although the Moza Aircross range has a decent reputation within the community that is slowly growing, we have decided to publish our own dedicated review of the gimbal.
Although our primary reason for publishing this Moza Aircross review is to try and help as many of our own readers who are considering purchasing the gimbal as possible, we also want to point out its biggest flaw in our opinion, its price. In our opinion, for what you actually get out of the gimbal, in this day and age, it is far too overpriced. Both Zhiyun and DJI have much better mirrorless camera gimbals on the market right now that blow the Aircross range out of the water.
Although the Moza Aircross gimbals used to serve as a more budget-friendly, yet high-performance gimbal in the mirrorless camera weight class, technological developments from Zhiyun have enabled them to lower their prices while improving the performance of their products. We have a dedicated comparison table below comparing the latest Moza Aircross gimbal stabilizer with its main competition from Zhiyun and DJI.
Comparison Table
Image



Image

Image

Last update on 2023-09-16 / Images from Amazon Product Advertising API
Now, although we have compared some of the key features of each of the gimbals above, it is hard to track the performance, image stabilization, and build quality of a gimbal on paper but both the DJI and Zhiyun gimbal blow the Moza gimbal out of the water for all three features. Additionally, as you can see in the table above, the Zhiyun Crane Plus is not much more expensive than the latest Moza Aircross range gimbal but offers a much better maximum battery life, a larger payload capacity, as well as a quicker recharging time.
In our opinion, any of our readers looking to pick up a handheld gimbal for their mirrorless camera should seriously consider going with the Zhiyun Crane Plus over the Moza Aircross. It only costs a little extra but it is a much better gimbal overall and we feel it will make a better addition to your collection of camera accessories. We also have a dedicated review of the Zhiyun Crane Plus that you can read if you wish too.
Although the DJI Ronin SC is a better gimbal than the Moza Aircross, we feel that it too is too overpriced for what you actually get for your money. That is why we feel that the Zhiyun Crane Plus is the king of the mirrorless camera gimbal weight class and doubt that this is going to change any time soon.
All this said and done though, we will still review the Moza Aircross gimbal in full as we are hoping that it will receive a price reduction soon helping to secure it a future amongst vloggers and videographers. Also, if you are able to find a second hand Aircross 3 of higher for the $200-$250 price mark then it can be a decent budget gimbal for your camera too.
Performance And Functionality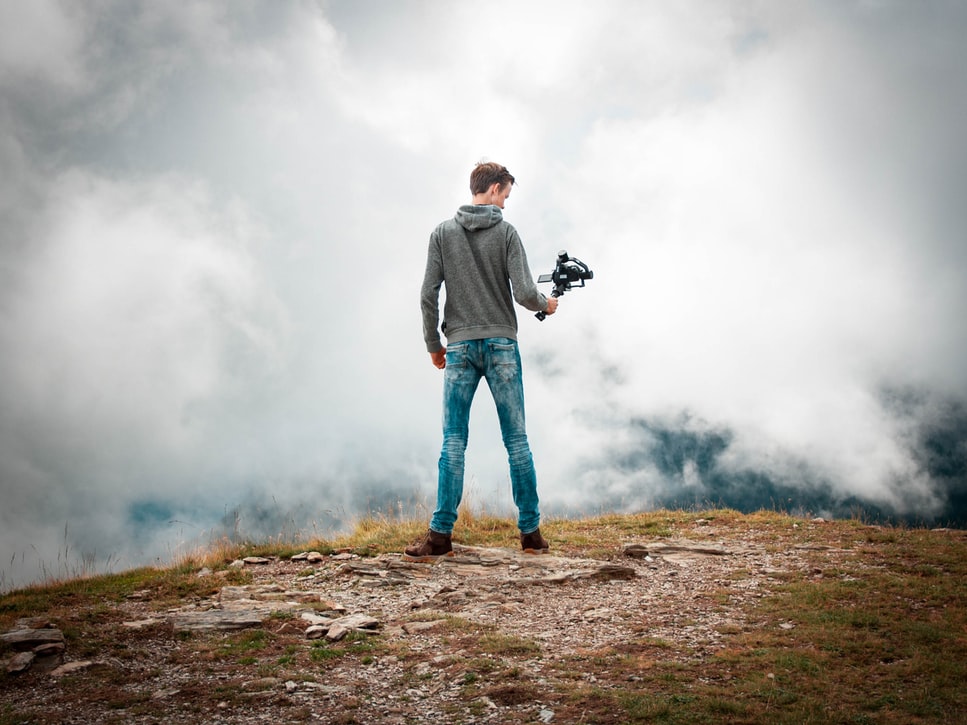 Now, moving onto the performance and functionality section of the review and in all honesty, if the Aircross was around ten or twenty percent cheaper, its performance would actually be excellent for its price tag making it a bargain. It's just we feel that at the time of writing, its price tag puts it in direct compeititon with the
Zhiyun Crane Plus
that totally blows it out of the water for around $40 more.
As the Moza Aircross has been designed for use as a mirrorless camera gimbal, its maximum load capacity comes in at around the 3.9-pound mark. This should be plenty for the vast majority of mirrorless camera setups while also ensuring that the gimbal is also able to support a fair few lightweight DSLR rigs too. Additionally, the design of the gimbal also ensures that your camera of choice has a full range of movement when mounted to the gimbal even you have a long lens mounted to it.
When it comes to battery life, the Moza Aircross is able to provide you with a maximum battery life of around twelve hours per charge of its batteries. That said though, keep in mind that the more of the gimbals load capacity that you use with your camera rig payload, the lower the battery life will be. If you are using a heavy camera above the three and a half pounds of payload weight mark, you will likely get between eight and ten hours per charge.
That said though, this should be plenty for the vast majority of our readers to get all of the video footage that they require from the gimbal between charges. Just to put this in perspective though, the Zhiyun Crane Plus has a maximum battery life of sixteen hours while also offering a larger maximum load capacity as well as superior performance too.
When the Moza Aircross does run out of juice, it can be recharged back to full in around four hours from a regular, wall-based power outlet. Now, we know some people choose to top up their gimbals via a power bank while they are out and about but the recharge time and efficiency of this type of recharging will largely depending on the actual power banks capacity rather than the gimbal. Due to this, there is no real estimate as to how long it will take to recharge the Moza Aircross via a power bank due to there being such a large amount of different power banks with different capacities on the market right now.
This video embedded above from YouTube does a great job of showing off exactly what the Aircross range is capable off. As you can see, even with a heavy mirrorless camera mounted to it like the
Sony A7iii
it is able to provide the user with effortless image stabilization. The clips are smooth and the use of the gimbal helps to improve the overall image quality that the user is able to capture to help keep their clients happy.
Although the gimbal motors in the Aircross 3 are starting to show their age, they were designed well and still perform well for the sub-four pound payload weight class. As we mentioned above, we just wish this gimbal was cheaper as the latest gimbals from the Zhiyun range, especially their brand new Zhiyun Weebill Lab put the Aircross to shame while costing less than $50 more.
Click Here To Check Prices And Availability!
User Interface And Control System
You can see the control interface system that is used on the Moza Aircross range in the image above and although it does get the job done, we wish that they had used the same system that they have used on the
Moza Air 2
as it is one of our favorite gimbal control systems on the market right now. Anyway, we have what we have and the Aircross system is very similar to most other handheld gimbal stabilizers on the market right now and functions in a very similar way.
Everything about it is based around you supporting the weight of your gimbal and camera with your hand while you tweak the settings or make adjustments as required using just your thumb. The joystick on the Aircross range is surprisingly responsive when your thumb is wet or cold to helping the gimbal to score some points. Additionally, the system is also extremely easy to use ensuring that you are able to quickly and easily get the most out of it without having to invest much time.
If you are in the market for your very first gimbal and are considering picking up the Moza Aircross then it is good to know that the gimbal is very user-friendly. We have no doubt in our mind that even someone who has never touched a gimbal prior to the Aircross range will be able to get the most out of it quickly. As you can probably expect though, the exact same thing can be said for both the Zhiyun Crane Plus and the Zhiyun Weebill Lab that offer you much more bang for your buck.
Smartphone App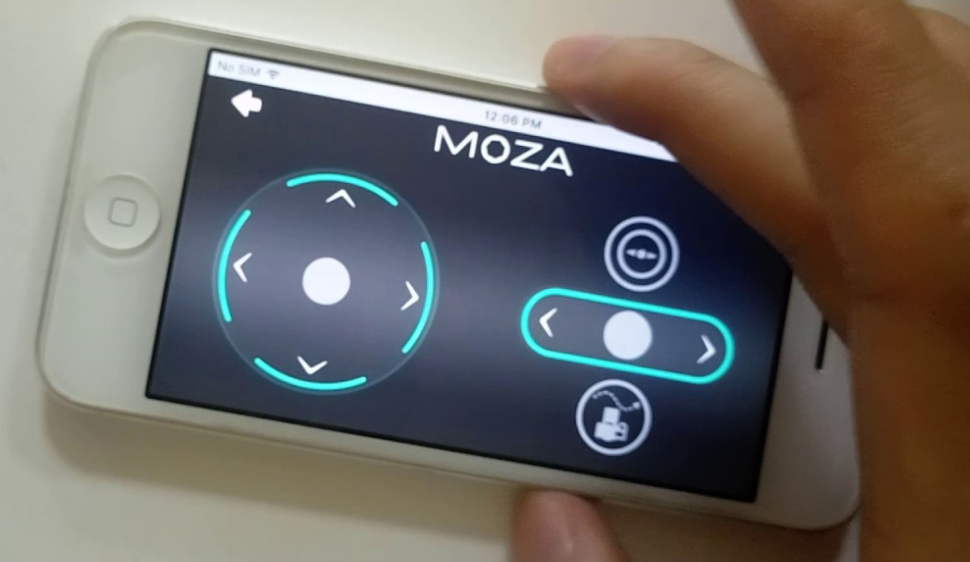 The vast majority of gimbal brands have historically had very poor smartphone applications and outside of DJI and Moza, there is still a ton of work to be done by the competition to catch up. In our opinion, DJI are way out ahead with the best app going that is flawless, Moza comes in at second place being a fair bit behind the DJI app and then you have Zhiyun coming in at third. The rest of the gimbal brands all have borderline useless smartphone apps at the time of writing that are essentially a waste of time.
Now, until recently, most videographers wouldn't even download the free gimbal smartphone apps but thankfully, this is rapidly changing. The offer an excellent way to quickly and easily tweak some of the settings of your gimbal without having to go through the physical interface system. This alone makes the Moza app well worth downloading in our opinion and it can actually end up saving you a large amount of time. On top of this, it can also provide you with some solid wireless remote control functionality for your videography sessions to help you get some pretty unique clips.
On top of this, the Moza app is very user-friendly with its very clean and easy to navigate menu system. Additionally, it has solid connectivity and does not randomly drop its connection to your gimbal when you are trying to get anything done. On top of this, the Moza smartphone app also has some great initial syncing allowing you to quickly and easily pair your gimbal with your smartphone within seconds whereas the apps for some other brands can take minutes.
All in all, the Moza smartphone app is a great bit of kit to download to your phone if you use a Moza gimbal and we would highly recommend it. The app is free and can help to make your life much easier when using the gimbal, especially if you are an advanced videographer who knows they will be customizing their gimbal configs for their sessions to get the best out of it.
Click Here To Check Prices And Availability!
Build Quality And Design
As you would expect, the Moza Aircross range follow the exact same basic design as the vast majority of other brands who make handheld gimbals these days. This design has been proven time and time again to be optimal due to its better performance, ease of balancing, and load management. Additionally, the design is also easier to hold with your camera rig mounted to the gimbal for longer periods of time without you getting cramps or aches and pains during your sessions too.
Realistically, Moza hasn't done anything drastic to tweak the design used by the majority of the competition and although this does not lose the gimbal points against the competition, it doesn't score it any either. For example, some competing gimbal brands make the handle more comfortable for the user or they will make it quicker and easier to use the gimbal in inverted mode.
The actual build quality of the Aircross gimbal range is solid though and although some of the gimbals from the range are a little heavy, the third gimbal in the range has managed to get its weight down while keeping the same tough nature of the range. This allows you to rest assured that the gimbal can take any bumps that are coming its way during use without breaking. The lighter weight of the gimbal also makes it easier to hold as well as easier to transport in your camera accessory bag too.
Balancing
Now, we have previously tried to type out how to balance the various gimbals that we have reviewed but we have seen a few people mention how they found it a little confusing. Due to this, we have decided to start embedding the official balancing tutorials as shown in the video above. The video gots over how you are able to quickly and easily balance both the Moza Air and Aircross range efficiently.
Our Verdict
As we have mentioned throughout the article, the Moza Aircross gimbal range is a solid option that has plenty of independent reviews online that you can read if you wish. In our opinion though, the price cuts to the Zhiyun while keeping their very high standards just make the Zhiyun Crane Plus as well as the Zhiyun Weebill Lab better additions to your collection of camera accessories.
They are around the same price as the Moza Aircross range but offer better performance with better battery life and higher maximum load capacities. In addition to this, they also offer better performance while also providing some of the best image stabilization available right now due to being a generation ahead of the latest Aircross gimbal at the time of writing.
Click Here To Check Prices And Availability!