The Ultimate Zomei Q555 Review!
We are seeing more and more people reaching out about the various tripods in the Zomei range as their reputation continues to grow at a steady pace as their customer base expands with an almost exponential growth rate. Our regular readers will probably know that we are massive fans of the Zomei tripod range and feel that they are probably the best entry-level tripod brand on the market right now with a bright future ahead of them.
This is due to the Zomei range having the lowest possible price tag with an impressive feature list and the ability to provide some great image stabilization while also being very tough and durable. At this price point in the market, all of this in one tripod in the sub-one hundred dollar price point is rare and Zomei has essentially set the bar for the competition to meet.
Now, over the last few months, we have noticed more and more people reaching out and asking for a dedicated Zomei q555 review so we have decided to make this the subject of today's article. Our hope is that our article will be able to help any of our readers who are considering purchasing a new entry-level tripod, especially if they are looking at the q555 in particular as it is a solid option.
Since its release onto the market, the Zomei q555 has managed to go from strength to strength with each coming month growing its market share due to being better than the rest of the competition at this price point in the market. This has allowed the tripod to rightfully earn a great reputation for itself within the community that just keeps on growing.
Performance And Functionality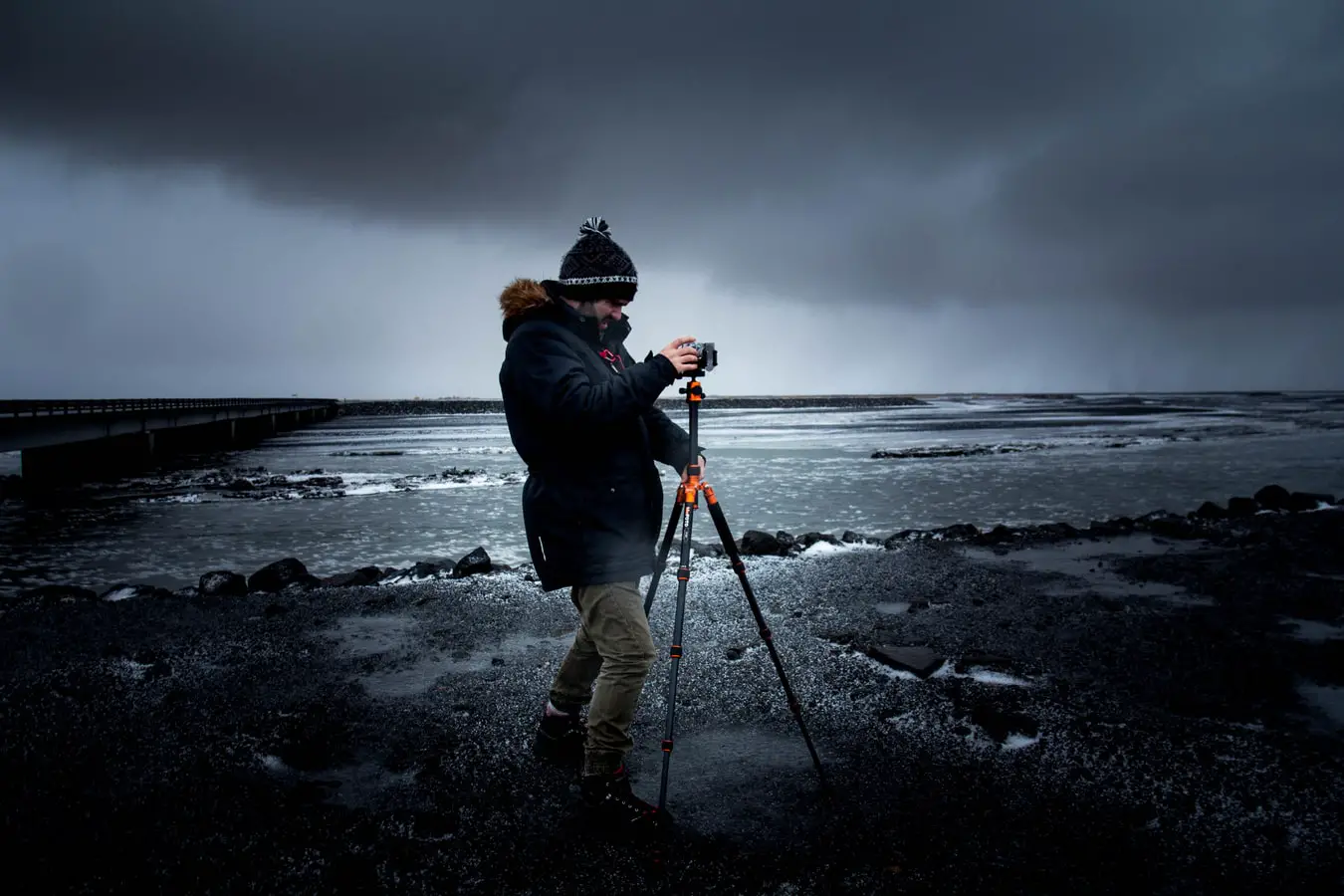 Considering that the Zomei q555 is currently priced towards to lower end of the sub-one hundred dollar price bracket but offers some of the best possible performance and functionality for this price point in the market. It offers a massive maximum load capacity of 17.6 pounds of camera payload weight meaning that it is easily able to support the vast majority, if not all of the popular entry-level to intermediate camera rigs going at the time of writing.
Now, although we do feel that the Zomei q555 is an excellent little cheap tripod, that is perfect for a cheaper camera rig we would not recommend that you use it with an expensive, heavy DSLR camera worth thousands of pounds. On the risk to reward scale we would rather spend an additional few hundred dollars on a tripod like the Manfrotto MT055CXPRO3 and have the peace of mind that any expensive professional level rig is secure.
Now, with a minimum usable height of just under twenty-three inches and a maximum usable height of just under twenty-three inches, the Zomei q555 is far from breaking any records in the grand scheme of things. That said though, relative to its price point in the market, it is about average and none of the tripods from the competition outright beats its usable range. Although this does not score the q555 and points against the competition, it definatley does not lose any either.
The base of the legs of the tripod has non-slip feet attachments meaning that you can also use it on slippy surfaces both indoors and out without having the risk of your tripod slipping or giving way too. The non-slip feet are also great at helping to ensure that your tripod legs have a secure grip when being used on any uneven ground too helping you get peace of mind that your camera rig will be safe while mounted to it.
The legs of the Zomei q555 are based around a traditional four-section design too with four individual aluminum alloy sections to offer a firm structure while also being as lightweight as possible with the lowest possible price tag. Each leg section is secured in place by a great little flip lock that offers another advantage for the q555 over the competition that tends to use twist locks on their legs.
Although twist-lock legs do offer a quick and easy way to lock and unlock the legs on your tripod, flip locks usually have a better hold giving you a firmer hold. Flip locks are rarely used on entry-level tripods due to the fact that they usually cost more than their twist-lock counterparts. Thankfully though, Zomei has worked out a way to put some solid little flip locks on the q555 without having to hike its price tag up offering additional protection that your legs will stay in their locked position during use.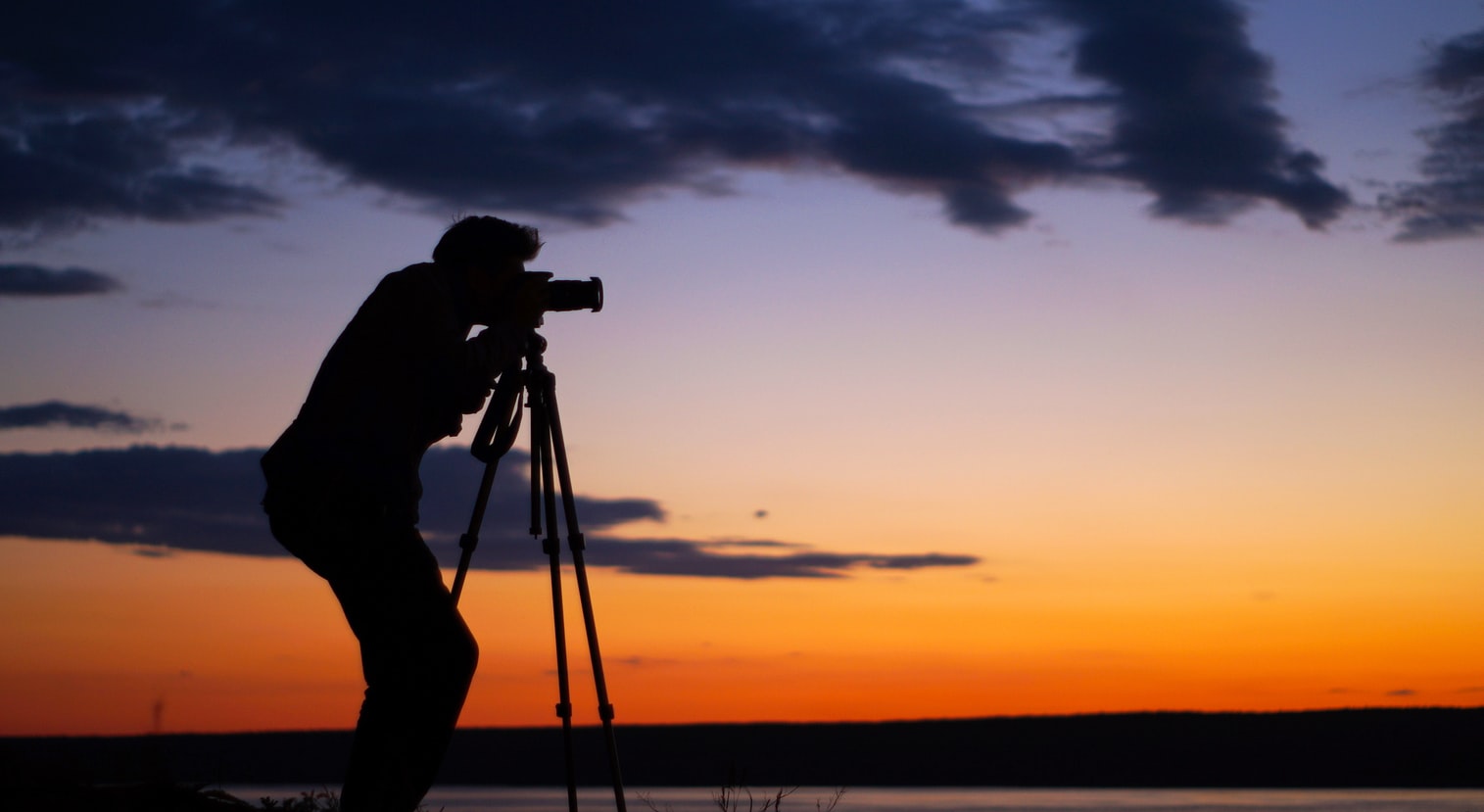 The legs on the q555 are also fully adjustable too supporting individual angle adjustments of 25, 50, and 80 degrees with ease. This allows you to warp your tripod into pretty much any position that you need using use too. If you are involved in an outdoor photography niche such as wildlife or travel photography where you never know the surface that you will be working on the adjustable legs on the q555 can make your legs much easier.
Another advantage that this offers you is that the Zomei q555 does a solid job of supporting any longer and heavier, entry-level telephoto lenses that some compeating tripods can struggle with. Although we would highly recommend that you always try to reinforce the position of your tripod with a leg directly under your telephoto lens when using a longer or heavier lens.
The counterweight hook on the bottom of the central column of the tripod also ensures that you can mount counterweights to the bottom of the central to help secure your tripod too. The hook is made from cast metal rather than cheap plastic too ensuring that the hook will last a long time. If you are using a long telephoto lens or using your tripod while out and about in heavy winds we would highly recommend you hang your backpack or other counterweights from the hook to help keep your tripod's center of gravity correct during use.
Moving onto the ball head of the Zomei q555, for its price point in the market, the included ball head is actually pretty decent. That said though, just like all ball heads, they can cause problems for vlogging or videography as they can be a pain to smoothly pan. Thankfully though, if you remove the included ball head, a standard 3/8 inch mounting screw is at the top of the tripod so you are able to mount a decent, cheap fluid head to allow smooth panning of your camera during use if needed.
The quick-release plate that is included with the q555 as standard is also surprisingly good quality too. If you use multiple camera bodies or just want to pick up some spares then additional plates are cheap and very easy to source too. This can offer another advantage as many entry-level tripod brands make it a total pain to purchase additional quick release plates.
When you take all of this into account, it really is easy to see why the Zomei q555 has proven to be such a popular option amongst the community. It is a great entry-level tripod and the community seems to have really taken to it and have posted a ton of great reviews for the tripod. If you are thinking of adding the q555 to your camera accessories then scanning some of those reviews can offer some great insight into its performance.
User Interface And Control System
Considering that the
Zomei q555
is a very cheap tripod, it actually has a pretty solid control system and user interface on it that makes it as easy as possible to use the tripod efficiently in a number of different situations. In our opinion, the Zomei control system beats pretty much everything that their competitors are offering at the time of writing and offers everything that an entry-level to intermediate photographer or videographer could ever want from a tripod.
The included ball head comes with a three hundred and sixty-degree planning dial that is clear and very easy to read, even when you have a bulky camera body mounted to it. This allows you to accurately rotate your camera around the axis of the tripod while being able to take note of the degree change if needed. Although the usefulness of this will heavily depend on the niche that you are working in and will probably not be used by most of our readers if can be a great feature in niches that need it.
As we mentioned in the section above, the legs on the Zomei q555 can be locked into three different main positions. This is another area where Zomei has managed to maximum ease of use while also nailing the actual functionality. The locking system on the angle adjustments are gear for the tripods price point and once locked in place, they hold their position well even when supporting the upper load capacity limits of the tripod.
Some entry-level tripods have difficult systems that are not only hard to adjust but also leave you wondering if the actual angle lock is in place or not. This can be a total nightmare as the last thing that you want is to be worrying about the lock failing after mounting your camera rig. Thankfully though, as you can probably expect from this stage of the review, Zomei has done a great job and the locks are clear to see when activated giving you confidence that the tripod will hold its position.
Although spirit levels are very common on entry-level tripods these days, they are often positioned in random locations around the tripod head that can make it a total nightmare to read. Thankfully, Zomei has actually taken a little time to design the q555 to ensure that the bubble level on the head is easy to see even when using a large camera body. This allows you to easily glance down and check that your rig is level before capturing that photograph without having to waste time trying to see the bubble level.
Build Quality And Design
Another thing that has helped the Zomei tripod range become so popular amongst the community in such a short period of time is the solid build quality that their tripods have for their price point. Zomei use a small, compact design to ensure that their tripods are also ideal for use as a travel tripod as well as a general-purpose tripod too.
The q555 is made from a lightweight aluminum alloy that ensures that the tripod is as light as possible while also being as tough and robust as it can be too. Although carbon fiber tripods are usually better for professional-level photographers, if you are just starting your career or a hobbyist photographer or videographer then the lower price tag of aluminum tripods is perfect. We have our own article going over the advantages of carbon fiber and aluminum tripods but the main thing to remember is that carbon fiber tripods are usually at least double the price of the aluminum variant even if they are both casts of the same tripod design.
Another solid feature of the Zomei q555 is the fact that its legs can be inverted and then folded back 180 degrees to make it even more compact and come in at just under eighteen inches. This makes it extremely easy to pack and store for transit. Coming in at under three pounds of payload weight, the Zomei q555 is extremely easy to add to your airline luggage allowance without having to add much weight to your kit.
Our Verdict
That brings our ultimate Zomei q555 review to an end and as we mentioned back at the start of the review, we feel that the q555 is definatley one of, if not the best entry-level tripod on the market right now. It offers some excellent performance and functionality relative to its price point in the market and also provides you with some excellent image stabilization without having to break the bank.
One of the best things about the Zomei q555 for a potential buyer is the fact that it has so many excellent, independent reviews that have been posted by the community that you can read. They offer some excellent insight into how good the Zomei q555 actually performs from a large number of photographers and videographers who use it as their go-to tripod of choice when working.