The Ultimate Zomei Z699C Review!
We are pleased to see that Zomei are starting to get a ton of attention from the photography, videography, and vlogging communities as they are our favorite entry-level, budget-friendly tripod brand but have been going from strength to strength over the last three years or so. This is due to Zomei managing to earn the reputation as the go-to low price yet high-quality tripod brand on the market and word is finally starting to get out.
As you would expect for any company like this, we are seeing a whole bunch of people reaching out and asking for advice on the various products in their range. Over the last few weeks, we have noticed a dramatic increase in the number of people specifically reaching out about the z699c that is one of the most popular tripods in the Zomei range.
Due to this, we have decided to publish our own ultimate Zomei z699c review to try and help as many of our readers who are considering adding the z699c to their collection of camera accessories as possible. We really do feel that the z699c is one of, if not the best cheap travel tripod available on the market right now and it has managed to earn itself an outstanding reputation amongst the community since its release.
Due to the excellent functionality, great image stabilization, solid feature list, and impressive build quality we doubt that this is going to change anytime soon and only expect the reputation of the Zomei z699c to grow as the months come and go. On top of this, even though the Zomei range is predominantly a budget tripod range, the build quality is excellent and we are confident that the z699c will last you many years if you do choose to add it to your collection of camera accessories.
Performance And Functionality
Zomei has managed to get the z699c to support an absolutely massive maximum load capacity of thirty-three pounds of camera payload weight without having to hike its price tag up. This alone pretty much sets the tripod apart from the compeating tripods on the market right now in this price bracket as the z699c can pretty much support any camera rig that you dream up. One thing that entry-level tripods, especially travel tripods can often struggle with is managing to get a large maximum load capacity without having to increase the price tag of the product but Zomei has nailed it.
On top of this, many tripods even some that are at higher price points in the market than the Zomei z699c can also have issues with being able to support longer and heavier lenses as they can shift the center of gravity for the tripod. Although rare, this can sometimes lead to the tripod falling and potentially causing damage to your camera or camera accessories. Thankfully, the z699c is great at holding its center of gravity, even with those long, heavier telephoto lenses mounted to it.
This is partly down to the design of the tripod and partly down the fact that it is made from high-quality carbon fiber to ensure that it is as sturdy as possible. Either way, Zomei has done a great job and we are confident that it will be able to meet the needs of the majority of our readers no matter what setup you are using.
When it comes to the height restrictions of the tripod, the z699c can offer a maximum usable height of sixty inches with a minimum usable heigh of just under fourteen inches. Now, in the grand scheme of things, neither of these are the best in their range by any means but when you factor in that the Zomei z699c is a small, budget-friendly travel tripod you suddenly realize that the maximum and minimum heights are actually impressive compared to what the competition is offering.
Moving on, considering that the
Zomei z699c
is currently around the $100 price point depending on the retailer you purchase it from the included ball head is surprisingly good. It performs very well for the vast majority of popular photography niches and ensures that the tripod offers some solid image stabilization during use. That said though if you are a videographer, vlogger or in a niche like bird photography then purchasing an additional, cheap, decent
pan head
is a solid idea. It improves on one of the few weaknesses of the z699c and provides you the ability to slowly and smoothly pan with your camera during use that the ball head can struggle with.
Although a number of entry-level tripods that are around the one hundred dollar price point now offer fully inverted camera mounting for those low angle photographs not many fill us with confidence in their ability. Thankfully, the z699c offers a quick and easy method to invert your central column to do this while still having all of the great image stabilization that the tripod can provide.
If you are involved in macro photography and want to be able to have your camera as close to the ground as possible without having to break the bank on your tripod then the Zomei z699c is ideal. So many cheap tripods on the market struggle with performance when it comes to the macro photography niche but in our opinion, the z699c totally nails it.
One of our favorite features on the z699c is that it has a fully detachable leg that you can connect to the tripod's central column to create a fully functional monopod. Although this is becoming more and more popular at this price point, the Zomei system to actually detach the leg and set the monopod up is smooth and quick. This can save you a fair amount of time when switching between tripod and monopod mode compared to some compeating systems and get you out the door capturing your photographs or video footage as quickly as possible.
The usefulness of the monopod is going to depend on the niche that you are working on but we have found that most people will end up using it more than they initially thought. If you are something like a travel vlogger then being able to switch from tripod mode to monopod mode can help to reduce the weight and size of the gear that you have to carry with you.
If you want to go off and hike to a remote waterfall to vlog or capture photographs for your Instagram account then the monopod is a solid feature. It allows you to travel light while still having a solid source of image stabilization when you actually get to your destination. The monopod performs very well and is sturdy enough to support the weight of some very heavy camera rigs with ease too.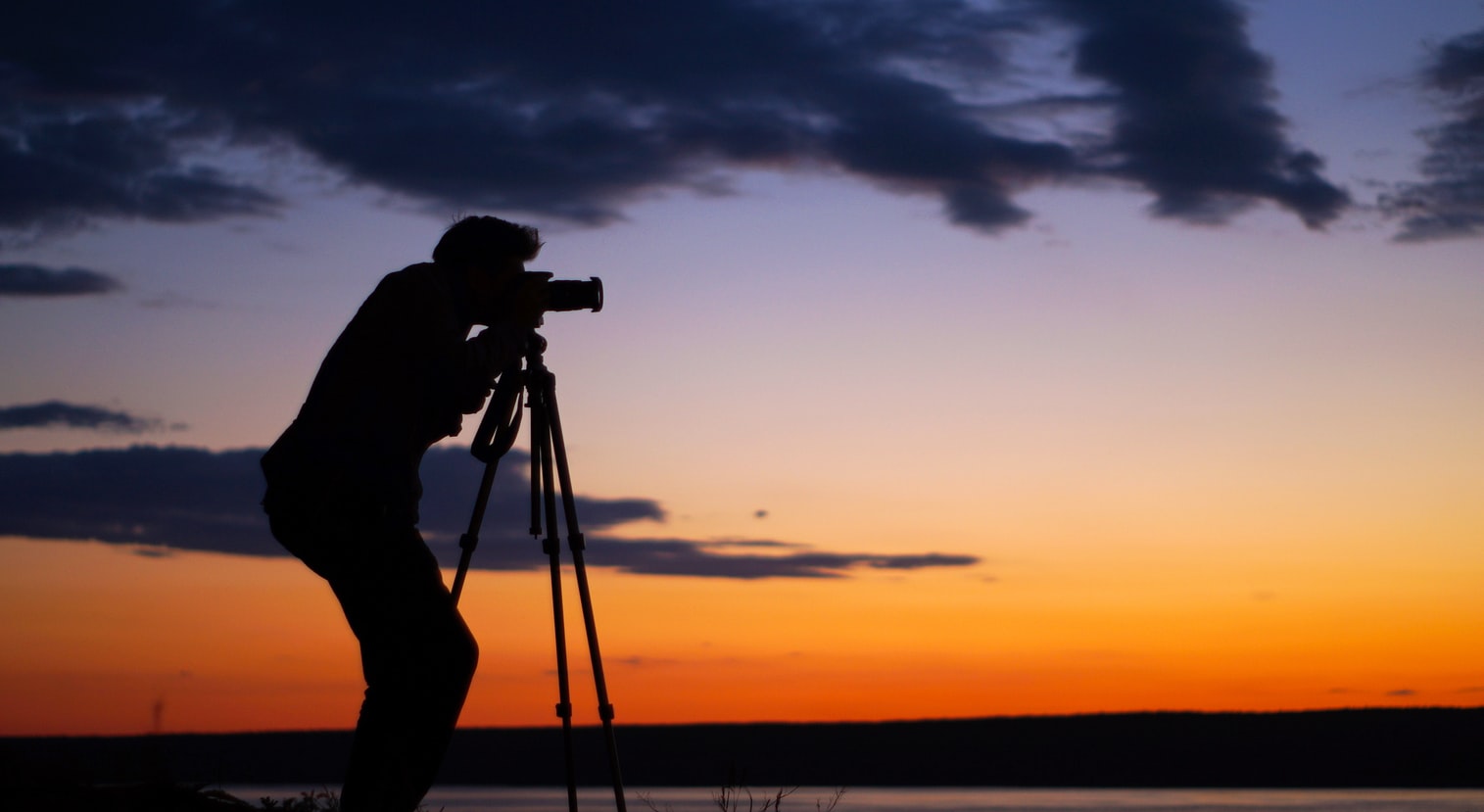 Another problem that is common with tripods at this price point in the market but we feel that Zomei has managed to nail is the standard bubble leave to help you level out the tripod on initial setup. Too many brands don't even plan ahead and just throw a bubble level on their tripod without even thinking of where they are putting it. This can often result in your bubble level being blocked by your camera body or a camera accessory once you mount your rig.
Thankfully, the bubble level on the Zomei z699c is in a great location and should be visible for the vast majority of camera bodies without being blocked. This ensures that you are able to quickly and easily glance down to see your bubble level to ensure that your camera rig is always stable and level before capturing your photograph. This may be a useless feature if you are planning to always be working on flat ground but if you will be out and about then the location of the spirit bubble can really help.
On top of this, if you are going to be out hiking to remote locations to capture a bunch of landscape photographs or anything like that then the metal foot spikes on the Zomei z699c are definatley going to help you get a solid grip with your z699c. This can offer peace of mind that your tripod will hold its positioning and keep your camera rig safe and supported during use.
As we have mentioned above, at the time of writing, the Zomei z699c comes in at around $100 and offers you all of these features with some of the best performance we have seen at this price point in the market. Due to this, it really is not surprising that the z699c has managed to earn itself such an excellent reputation within the communities while also having earned so many outstanding, independent reviews from people that are well worth skimming over if you have a few minutes spare.
User Interface And Control System
The Zomei tripod range is well known for having one of the easiest user interfaces going for their price point in the market as many of the Zomei tripods are designed as entry-level units. This often means that their customers may never have even used a tripod prior to their Zomei purchase so as a brand, the put ease of use right up there on their list of goals for each tripod. Thankfully, the z699c has been build with ease of use in mind and we are confident that any of our readers who have never actually used a tripod before will easily be able to get to grips with how to optimally use it.
First up we have the twist-lock leg locking system and although some photographers and videographers prefer the flip lock system, the twist-lock system has come on a long way. Gone are the days where you would twist the lock to keep your tripod leg in place and not be able to find your screw thread only to be stuck there turning and turning away.
On top of this, if you are working in a niche where you have to change location on a regular basis then being able to lock or unlock all of the locks on a single leg at the same time can end up saving a bunch of time. Simply grab all three of the twist locks on a leg section at the same time and twist them to open or close them prior to building or de-building your tripod. With a flip-lock system, you have to individually lock and unlock all nine of the locks each time. Although it doesn't take too much time it can become very annoying over the course of a day of having to change location often.
The only other real thing on the tripod that you will have to interface with is the quick release plate on the tripod head. Again, this is very simple and easy to use allowing you to quickly and easily mount or unmount your camera body within seconds. Again, this can end up saving you a ton of time over the course of a session if you have multiple camera rigs or need to switch your main camera between handheld, tripod, or gimbal support.
Another thing that we like about the Zomei quick release plate system is that spare quick release plates are very easy to source and they are cheap too. So many entry-level tripod brands make it a total pain to source additional quick release plates for their system. If you lose or damage the one that comes with your tripod or if you use multiple camera rigs and want a quick release for each of them it can become a real pain. Thankfully, this is not an issue with any of the tripods in the Zomei range as they are widely available for cheap.
Although this next point will probably not be used by the majority of our readers, the Zomei z699c also comes with a fully cast metal counterweight hook at the base of its central column. The majority of the compeating brands either don't have a counterweight hook on their tripods or they use a cheap plastic one to help keep the costs down. This can often result in the hook breaking early and rendering its functionality useless.
The metal hooks used on the Zomei tripod range including the z699c ensure that if you are outdoors in high winds you should always be able to hang your backpack or some counterweights from the hook to help ensure your tripod stays upright in the wind. Although this is such a simple feature it is often overlooked by many people who are involved in travel or landscape niches and we are happy that Zomei has made a point of using metal hooks on their range.
Build Quality And Design
Zomei has done a solid job of putting out a great little tripod in the z699c that has an excellent build quality without having to increase its price tag. On top of this, the majority of the z699c is made from high-quality Carbon Fiber too rather than an Aluminum alloy like much of the competition. As you can probably guess due to its Carbon Fiber construction, the z699c is very robust and tough while also being as lightweight as possible.
Coming in at only 3.3 pounds and being around eighteen inches long when collapsed it makes for the ideal travel tripod that offers some excellent performance. If you are working in a niche where you have to travel via plane on a regular basis then you can rest assured that you can easily add the z699c to your luggage without taking up too much space or going over your baggage allowance. The small portable, compact design of the tripod also allows you to quickly and easily throw it in a regular photography kit bag or backpack without having to take up much of the available space either.
The actual angle adjusters on the legs of the tripod can be locked into a number of positions too ensuring that you can use the Zomei z699c on uneven ground with ease. This can be a godsend if you are in a landscape niche or something where you will be outdoors on a regular basis with all of your gear as flat surfaces can be rare. Another small thing that Zomei has done is add foam grips to two of the legs of the tripod allowing you to comfortably hold it while walking or moving it short distances.
We really are impressed that Zomei has managed to release a tripod that is this good with this level of performance that is made from Carbon Fiber. In our opinion, they have managed to set the bar for entry-level travel tripods with the Zomei z699c and the compeating brands will have their work cut out to match the z699c at a similar price tag.
Our Verdict
That brings our Zomei Z699c review to a close and as you can probably tell from the article, we are massive fans of the z699c and are confident that it will be able to meet the needs of a large number of our readers without them having to break the bank. It can make a great addition to anyone's camera accessories as it is such a versatile tripod and can be used effectively in the vast majority of niches for some excellent levels of image stabilization.
We understand that some of our readers may still be on the fence about purchasing the Zomei z699c so we would highly recommend that you spend a few minutes going over some of these third-party reviews of the tripod. They offer some great insight into how well the z699c performs for independent photographers and videographers who use it on a regular basis and are well worth reading in our opinion.