The Best Gimbal For Sony FS5 Cameras!
After seeing so many people reaching out from month to month about gimbal recommendations for video camera style rigs we have decided to start publishing some content specifically tailored to our readers who use these setups. To kick off this new series of articles, we have decided to start by going over what we feel is the best gimbal for FS5 cameras as it is by far the most popular camera that we see people reaching out about.
Thankfully, decent modern gimbal stabilizer units are great bits of kit and even though cameras like the Sony FS5 may have slightly different dimensions with a slightly different center of gravity compared to a DSLR or mirrorless camera, the majority of gimbals are pretty much interchangeable between the two. Due to this, we will be going over three different gimbals that are very popular within the community and although the majority of their user base is made up from a DSLR user base, they do have a solid number of video camera users too.
We always try to cover our primary recommendation as usual while also offering two different alternatives that could serve you well in some niche situations. We find that this tends to be a better way to publish our content as not all videographers require the same features from their handheld gimbals so this provides you with a number of units and you are able to see what one you feel will suit you best.
As usual, we have our comparison table below where we will offer a quick comparison between the three gimbals before having a more in-depth look at each product for the rest of the article. We know that many of our readers are often short on time while a large number also like to read as much about a potential new camera accessory, especially one that costs as much as a gimbal. We feel formatting the article in this way allows us to serve both groups of readers and hope you find our article helpful.
Comparison Table
Last update on 2022-05-29 / Images from Amazon Product Advertising API
It should be no surprise that the DJI Ronin S is our primary recommendation and in reality, there really is no other 3 axis gimbal on the market right now that can even come close to it for heavier camera setups for professional-level videography. The Ronin S has an excellent reputation with the community that just keeps getting stronger and stronger as time goes on. Additionally, it offers you some of the best and most consistent performance from all of the gimbals on the market right now and can make an excellent addition to your collection of camera accessories for your FS5.
Next up we have the Zhiyun Crane Plus and although the Zhiyun Weebill Lab has been released and is a more recent gimbal, the Crane Plus has received a price reduction recently making it an excellent more budget-friendly gimbal. Although it does have a lower maximum load capacity when compared to the Ronin S, this is reflected in its price while offering a very similar level of performance and image stabilization.
The final gimbal that we have decided to feature is the Moza Air 2 due to its massive maximum load capacity and decent price point. We doubt many FS5 users will have a camera payload that requires such a high load capacity but we thought that we would include the gimbal on the off chance that you are using a heavy camera rig.
As the camera body of your FS5 comes in at around the 1.75-pound mark, all three of our recommended gimbals offer plenty of free load capacity after factoring in your camera body. This leaves plenty of room for you to use a large number of popular Sony FS camera accessories as well as heavy lenses if needed.
The DJI Ronin S
With DJI being such an established brand with so much experience behind them it really is not surprising that their Ronin S is still considered the best gimbal for heavier camera rigs years after its release. As we mentioned earlier, the Ronin S just keeps going from strength to strength and even though most competing brands on the market have tried to knock them off the top spot, to date, all have failed.
Additionally, DJI continues to release regular firmware updates for the Ronin S to help improve its performance to ensure that the user gets the best performance and image stabilization possible from their gimbal during use. We really have lost count of the number of brands that have released gimbals over the years only to abandon them after a few years but thankfully, DJI are staying true to their reputation of providing excellent aftercare for their customers.
If you are doing any kind of paid work with your Sony FS5 then the Ronin S is an excellent investment. It is trusted by professional level videographers all over the world and helps to ensure you get the best image quality possible for your clients. In this world of social media where one unhappy client can cause irreversible damage to your reputation, it is always wise to ensure you are offering the very best to your paying customers.
Performance And Functionality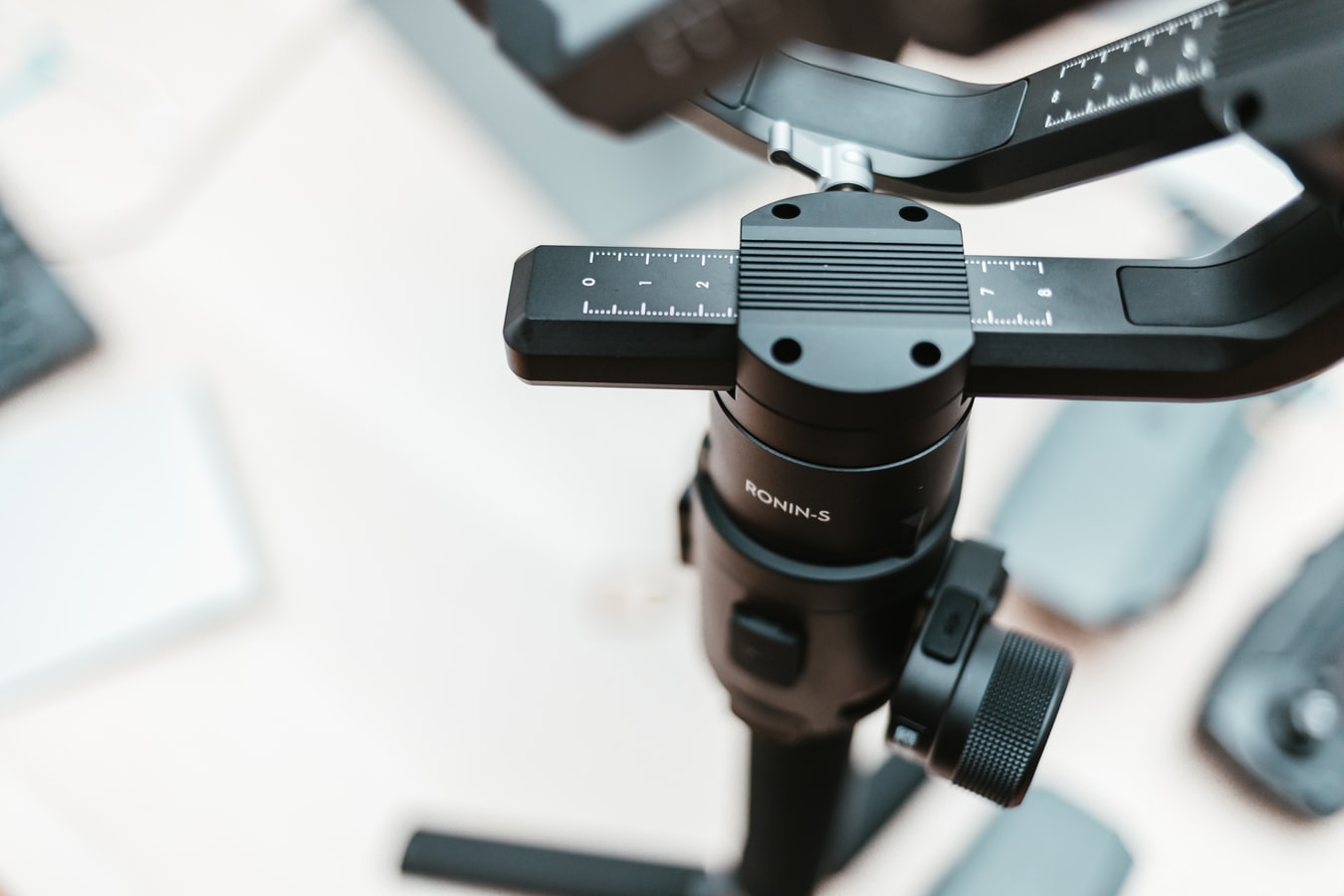 As we mentioned earlier, the Sony FS5 camera body alone comes in at around the 1.75-pound mark with most of the popular FS5 setups coming in at around the five-pound mark, even when using the heaviest popular lenses for the camera. Thankfully, the 7.94-pound maximum load capacity that the Ronin S is able to provide for your FS5 is more than enough for the vast majority of setups and ensures that the gimbal is able to support your camera and provide the excellent quality image stabilization that it is known for.
When it comes to the maximum battery life of the Ronin S, you can expect anywhere from eight to twelve hours of battery per full charge of the gimbal battery depending on how much of its maximum load capacity your setup requires. With a recharge time of just over two hours to get the gimbal back to full charge, it also has one of the shortest recharge times on the market right now too.
We would imagine that eight hours will be plenty for the majority of our readers but on the off chance that you know you will need more power, a number of Ronin S users have posted a quick and easy little workaround to help extend your battery life. Now, keep in mind, this is not something that we have tried ourselves but we have seen a number of people from the videography community who use the Ronin S state that the use it.
Essentially, they simply carry a USB power bank with them during their videography sessions and top up the gimbals power levels as and when they can. Depending on the capacity of the power bank you purchase, this can more than double the battery life of the gimbal and ensure that it will be able to keep going for as long as required before you can plug it back into a mains power source.
If you are one of our regular readers, you will probably have seen us share the video above before as it is one of our favorite videos that has been recorded using the
DJI Ronin S
gimbal for image stabilization. Now, please keep in mind that this footage was not recorded using the Sony FS5 but is simply intended to show off the image stabilization and performance that this great 3 axis gimbal is able to provide for you.
As you can see from the video, it makes balancing the cameras payload look effortless while ensuring that the user has a stable base for their camera to capture the best image quality possible. The various gimbal modes on the Ronin S also ensure that you are able to quickly and easily tweak its performance to meet the needs of your session without having to waste time too.
For example, the manual mode on the gimbal is outstanding in all fairness to it and with a little practice allows you to capture footage with that natural-looking image stabilization that manual stabilizers like Glidecams are well known for. Although it may not sound like much, this is a great leap forward for motorized gimbals as prior to DJI taking this step, most gimbals has an almost robotic feel to their footage. Thankfully though, those days are gone and the majority of competing gimbal brands have their own version of the technology to allow you to capture natural-looking footage.
The gimbals motors and balancing algorithm also work flawlessly with each other to ensure that you are getting optimal performance at all times. Additionally, the balancing procedure for the Ronin S is quick and easy and ensures that you can get your rig ready to go without having to waste time. Additionally, if you use additional cameras in addition to your Sony FS during your sessions, you can quickly and easily hot-swap between them via the quick release plate system and the gimbal will do its best to auto rebalance itself provided the camera setups are of similar weight.
We really can't fault DJI when it comes to the performance of the Ronin S and it is clear to see why it is such a popular option for professional-level videographers. If you have the budget available and want the best performance for your FS5 from your gimbal then the FS5 is the obvious choice.
Click Here To Check Prices And Availability!
User Interface And Control System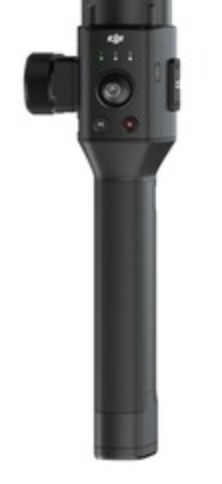 DJI has stuck with the tried and tested button, magic wheel, and joystick combo for the control interface on the Ronin S. Now, although some brands are starting to implement touchscreens into their gimbal control systems, in our opinion, the technology is not at the level it should be yet and we feel that this is why DJI have stuck with their standard control system for their newer
DJI Ronin SC
too.
The system is very simple and easy to use making it ideal for anyone who has no prior experience using a gimbal. On the flip side of this though, if you are an old hand and have been using gimbals for a long period of time, the interface also ensures that you are able to quickly and easily adjust the performance of the Ronin S as required to get the best out of it for your session with your Sony FS5.
We feel that DJI has hit the nail on the head with this best of both worlds approach and although most other gimbal brands are trying to duplicate it for their own gimbal range, Zhiyun are the only other brand to really pull it off as well as DJI have and make the whole process easy and seamless.
The DJI Smartphone App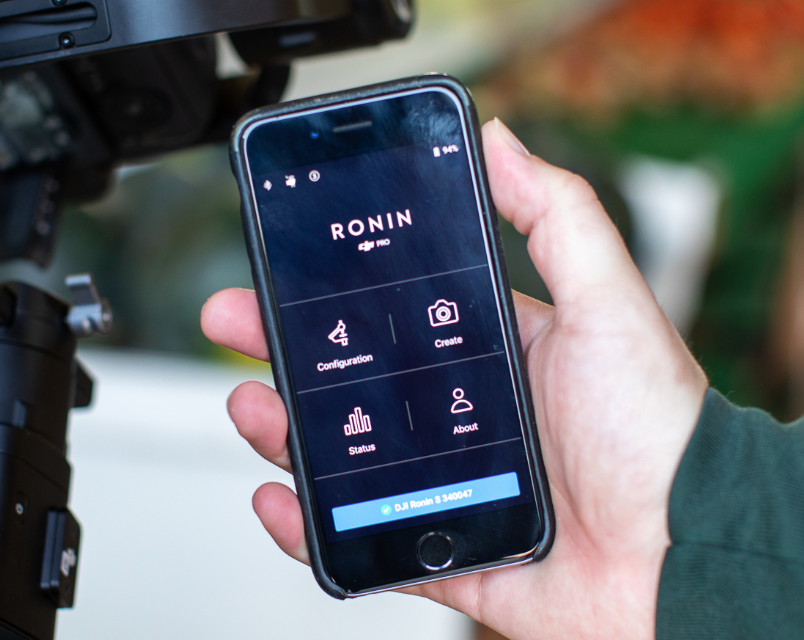 It is no secret that most gimbal smartphone apps have been left in a sorry state with many brands essentially abandoning them without any new updates for over a year. Thankfully, as the DJI app is used by multiple DJI products outside of just their gimbal range, it has an excellent support team behind it that are quick to fix any errors. In our opinion, it is without a doubt the best smartphone gimbal app on the market right now and is well downloading.
It is very easy to sync with your gimbal and once synced, it actually holds its connectivity with your gimbal and rarely drops unlike most competing apps that randomly disconnect in the middle of editing your settings. The navigation menu on the app is also very easy to follow and we have no doubt that you will be able to pick it up and get used to it very quickly.
Although the app does offer some wireless remote control functionality for the Ronin S, the main thing that we like about it is the ability to quickly and easily tweak your gimbal settings. Although this can be done with the physical control interface on the gimbal, it can take minutes to make a simple change whereas via the app, it takes seconds.
Build Quality And Design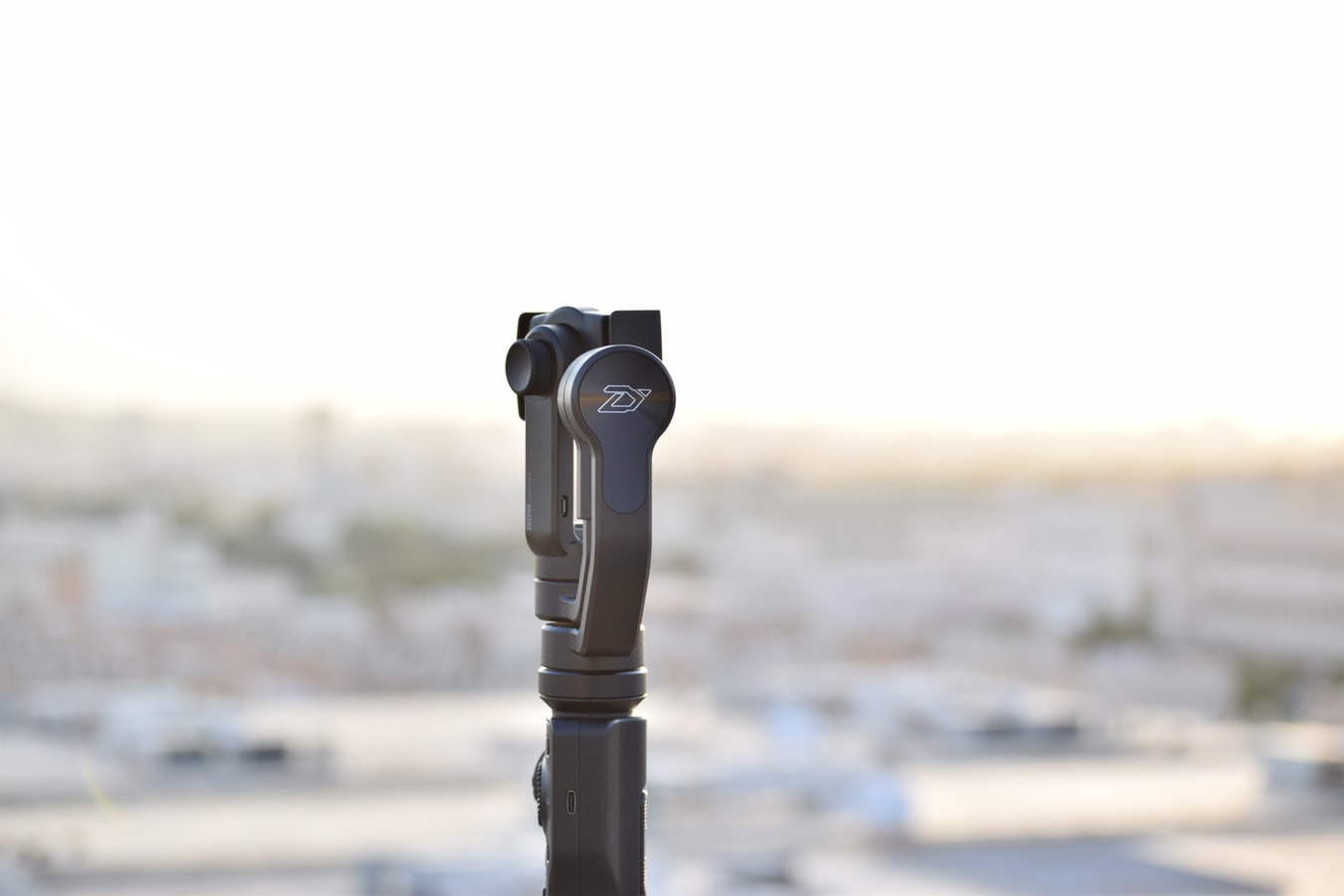 There's nothing new to report about the design of the Ronin S as other than the
Zhiyun Weebill Lab
and the
Zhiyun Crane 3
the vast majority of modern 3 axis handheld gimbals follow the same basic design due to its easy of use and optimal performance. One advantage that the Ronin S does have is that DJI has ensured the gimbal has plenty of clearance to its rear that is great for the Sony FS5 to ensure optimal range of movement during use.
Now, moving onto the build quality, the Ronin S really did set the bar when it comes to a solid and robust build quality on a gimbal that is also as lightweight as possible. This has caused competing brands like Zhiyun and Moza to duplicate this same build quality standard in their own gimbals or be left for dust as the DJI range keeps growing. Thankfully, this is good news for the community as some of the older gimbals were fragile and could break when in transit or from an unfortunate bump during use.
Although there are definatley lighter gimbals out there these days, you have to factor in the large maximum load capacity of the Ronin S, its great battery life, short recharge time, balancing technology, and gimbal modes. All of this adds weight to the gimbal while ensuring you are getting the best possible performance.
Our Verdict
There is no doubt in our mind that the DJI Ronin S is the best gimbal for Sony FS5 cameras and we are confident that it will make a great addition to your camera accessories. Its performance will definatley be able to improve the image quality that you can provide for your clients by taking advantage of the excellent image stabilization the gimbal provides.
As we have mentioned above, it is no suprise that the Ronin S is as popular with the community as it is and continues to grow its market share at a rapid pace. Additionally, there are also a number of third-party reviews from independent videographers that you can read that go over the quality of the Ronin S. If you have the time available, they are definatley worth the read and offer a real insight into what the gimbal can offer your Sony FS5.
Click Here To Check Prices And Availability!
The Zhiyun Crane Plus
Next up, we have the Zhiyun Crane Plus that has been a dominant force in the mirrorless camera to lightweight DSLR weight class since its release only to be replaced by the Zhiyun Weebill Lab recently. Either of those two gimbals could make a decent more budget-friendly gimbal for your Sony FS5 but the unique design of the Weebill Lab may have a limited range of movement for the FS5 depending on the camera accessories you plan to use with it.
Anyway, both the Weebill Lab and the Crane Plus quickly established themselves as the dominant gimbal in their weight class and earned themselves an excellent reputation within the community that is still growing at a steady pace today. With Zhiyun being the other constantly dominant brand in the gimbal space alongside DJI you can rest assured that you are getting an excellent quality product with over a decade worth of experience behind it.
With this being our more budget-friendly gimbal option for your Sony FS5, another thing that the Crane Plus has over the competing lower price point gimbal is that the Weebill Lab is its direct replacement and as such, is expected to have another price reduction over the coming months. This will help to lower the price further while still providing the same excellent performance and image stabilization that the Crane Plus is known for within the videography community.
Performance And Functionality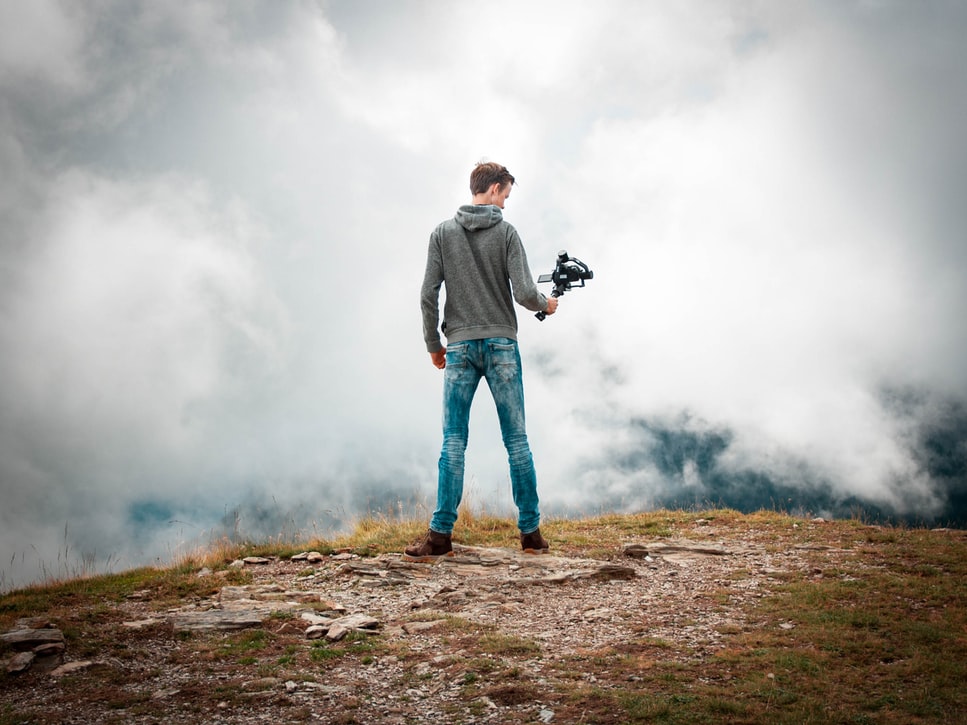 As you would expect from a lower price point gimbal, especially one that has been designed for use with mirrorless cameras and lightweight DSLR rigs, the Crane Plus has a lower maximum load capacity than the
DJI Ronin S
covered above coming in at 5.5 pounds. With the average Sony FS5 setup usually being around the five pounds of payload mark, you should definatley double check the total payload of your setup to ensure that the Crane Plus is able to support its weight.
Unlike some other gimbal brands that list their actual maximum load capacity for their gimbal only for your to have to deduce around twenty percent of that to get the recommended load capacity, Zhiyun advertises the recommended load capacity for their gimbals. This means that even if your FS5 camera rig comes to around the five pounds of payload mark, the gimbal can still provide it with some excellent image stabilization.
Moving onto battery life, the Crane Plus actually has one of the best battery life durations available at the time of writing coming in between twelve and eighteen hours depending on how much of the gimbals load capacity you require for use. This should ensure that you have plenty of juice to meet your needs and the battery life of the Crane Plus will likely outlast the battery of your Sony FS5. Once the gimbal is dry, it can be charged back to full in around three hours via a regular mains based power outlet too.
Again, the video footage above has been recorded using the
Zhiyun Crane Plus
but not using the Sony FS5. We just feel that these clips do a better job of showing off exactly what the Crane Plus is able to provide for you and the level of image stabilization that it is able to effortlessly provide.
As you can see, this great 3 axis gimbal ensures that you get butter smooth image stabilization that you are able to use to get the best image quality possible without the need to break the bank. The only real downside of the Crane Plus for use with a Sony FS5 is the lower load capacity but like we said, double-check your camera payload prior to ordering the gimbal and you should be fine.
Just like the Ronin S that we covered above, the Crane Plus has a ton of gimbal modes that you are able to use to help enhance the performance of the gimbal during your videography sessions. The handheld gimbal comes with a number of gimbal modes to help provide you with optimal natural-looking video footage too just like the Ronin S.
Additionally, the intelligent object tracking technology from Zhiyun is second to none but its usefulness will depend on what you are actually doing with your FS5 and the niches that you are working in. All in all, Zhiyun has produced another outstanding gimbal stabilizer that can really hold its own when it comes to performance.
Click Here To Check Prices And Availability!
User Interface And Control System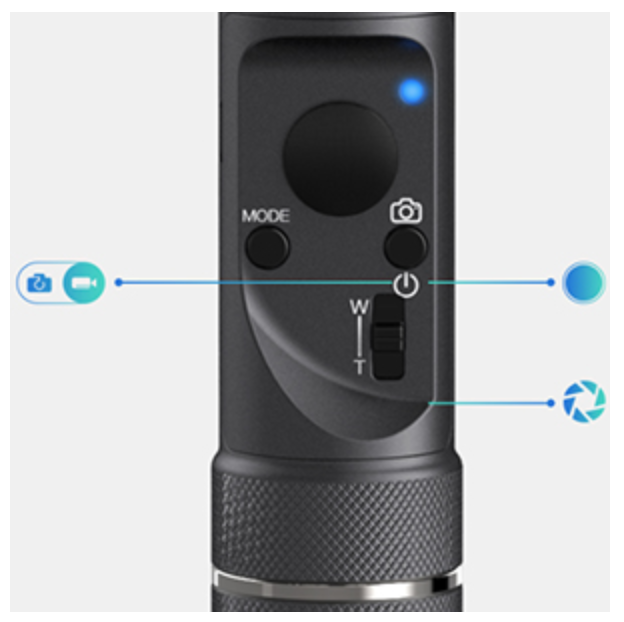 Zhiyun has stuck to the same tried and tested control interface that they have been tweaking and developing over the last decade starting with their very first handheld gimbal. Over the years it has been tweaked and updated to be the very easy interface that you see today. This ensures that the gimbal is as easy to use as possible and even with minimal time investment on your part, you will be able to use it to capture some excellent quality video footage.
The interface is clean and easy to understand and the joystick is extremely responsive, even in cold or wet conditions. This allows you to use the gimbal in manual mode or tweak the position of the head during your session as required no matter the conditions. So many gimbals have issues with their control system once your fingers get wet but as usual, Zhiyun are one step ahead of the competition.
The Zhiyun Smartphone App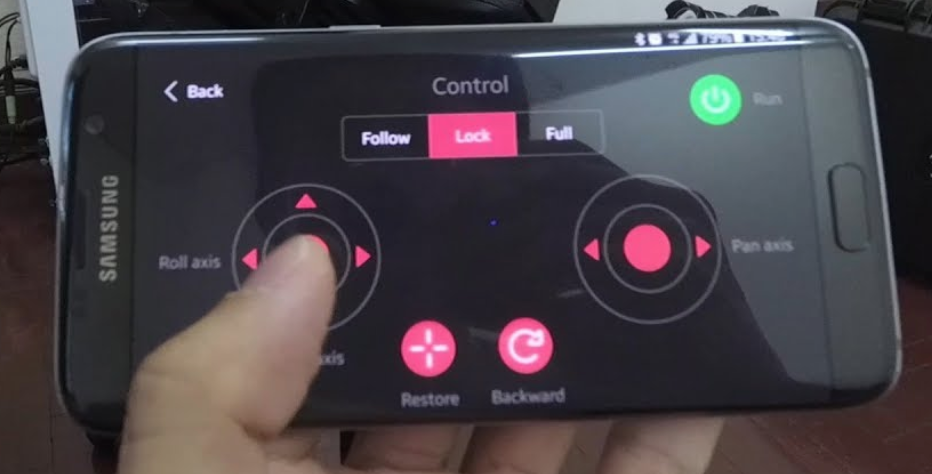 Our regular readers will know that until the overhaul, we have been extremely critical of the Zhiyun smartphone app because it was essentially a total waste of time. Thankfully though, both the
Zhiyun Weebill Lab
and the
Zhiyun Crane 3
have a bunch of additional functionality that requires the app for optimal performance. This forced Zhiyun to take action and totally overhaul their app around six months ago and thankfully, they have done an excellent job.
The connectivity issues that plagued the old app are all gone and although the improvements to the navigation menu could have been better, the app is much easier to follow and find your way around with its new design. Just like the DJI app that we mentioned in the previous section, the Zhiyun app is able to provide you with some solid wireless remote control functionality for your gimbal while also allowing you to quickly change settings as required.
Build Quality And Design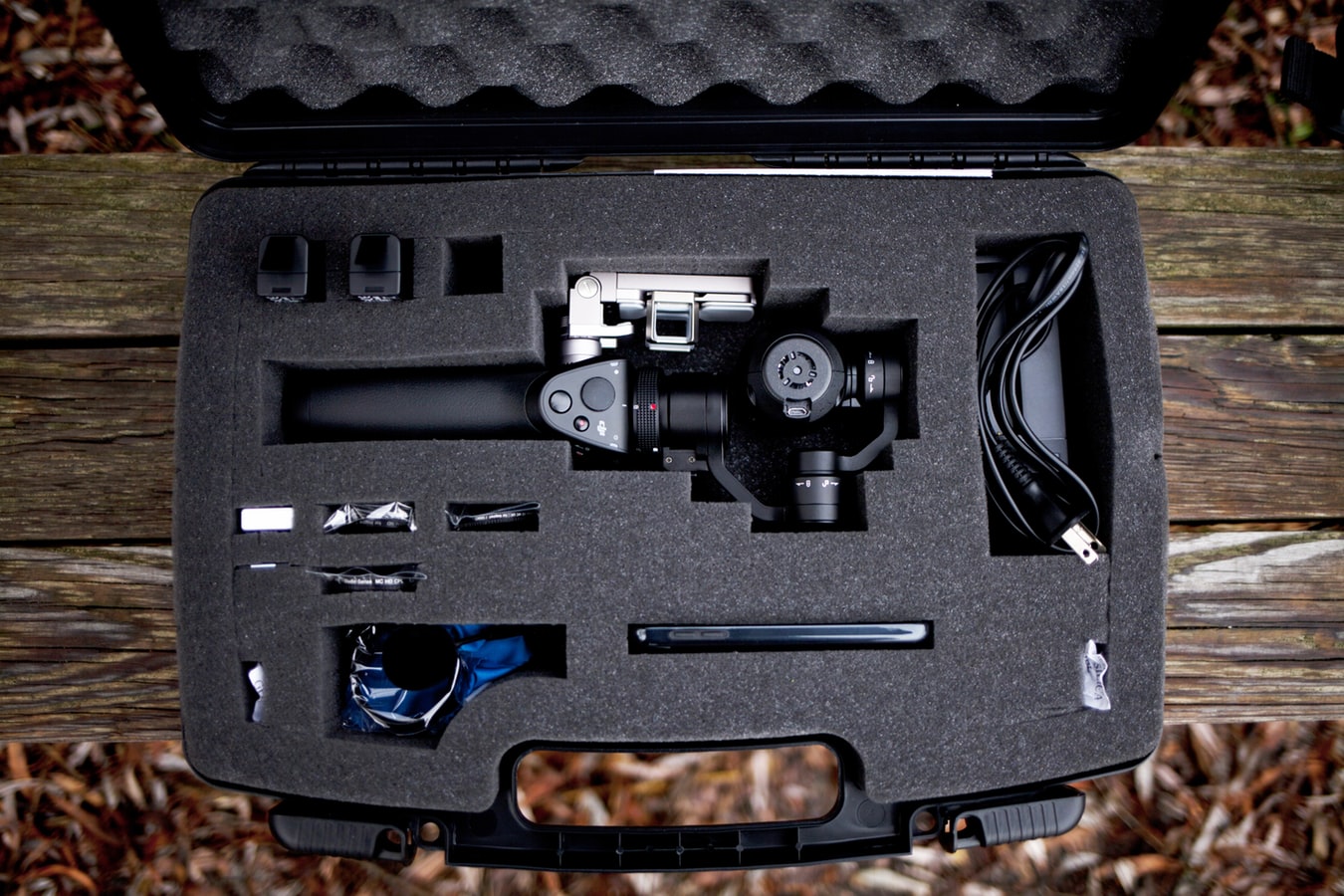 Now, we mentioned in the previous section where we covered the
DJI Ronin S
that it stuck to the same handheld gimbal design that most other gimbal use. What we didn't mention is that we have Zhiyun to thank for this modern 3 axis gimbal system and design and the
Zhiyun Crane Plus
is the fourth main iteration of it from Zhiyun. With each generation of gimbals, they have taken on a bunch of constructive feedback from their users to help them tweak their gimbals and improve performance.
Now on the flip side of this, Zhiyun has taken a page out of DJIs book when it comes to build quality and they made the Crane Plus their lightest and most robust gimbal to date when it was released. That said, the Zhiyun Weebill Lab is much lighter and smaller than the Crane Plus while also being just as robust so Zhiyun has taken it a step further this their latest generation of gimbals.
Our Verdict
We feel that the Zhiyun Crane Plus is the best budget gimbal for fs5 cameras on the market right now with its only real downside being the lower load capacity that may be too low for your setup so like we mentioned, double-check prior to ordering. Although the Zhiyun Weebill Lab is newer with a higher load capacity, we feel that it may not have a full range of movement with some FS5 setups due to the shape of the camera body so would recommend the Crane Plus over the Weebill Lab for a more budget-friendly gimbal.
Click Here To Check Prices And Availability!
The Moza Air 2
Like we mentioned back at the start of our article, we doubt many people will be needing a gimbal for their Sony FS5 with a maximum load capacity as high as the Moza Air 2 so we will just be skimming over this section of the article. We would imagine that the vast majority of people will be covered by the load capacity offered by the DJI Ronin S and with its superior performance, it makes a much better gimbal option in our opinion.
That said though, the Moza Air 2 does have a  pretty solid reputation within the community although the growth of its customer base does seem to have slowed right down in recent months. With so many excellent gimbals being released from both DJI and Zhiyun as well as the newer Moza Air 3, the Moza Air 2 is pretty stagnant.
That said though, the Air 3 is essentially an underperforming clone of the DJI Ronin S with a much lower load capacity of the Moza Air 2. This is why we still feel that the Moza Air 2 is the best heavy lifting gimbal on the market right now with a realistic price tag. Although the Zhiyun Crane 3 does have a higher maximum load capacity, it is more than double the price of the Air 2.
Performance And Functionality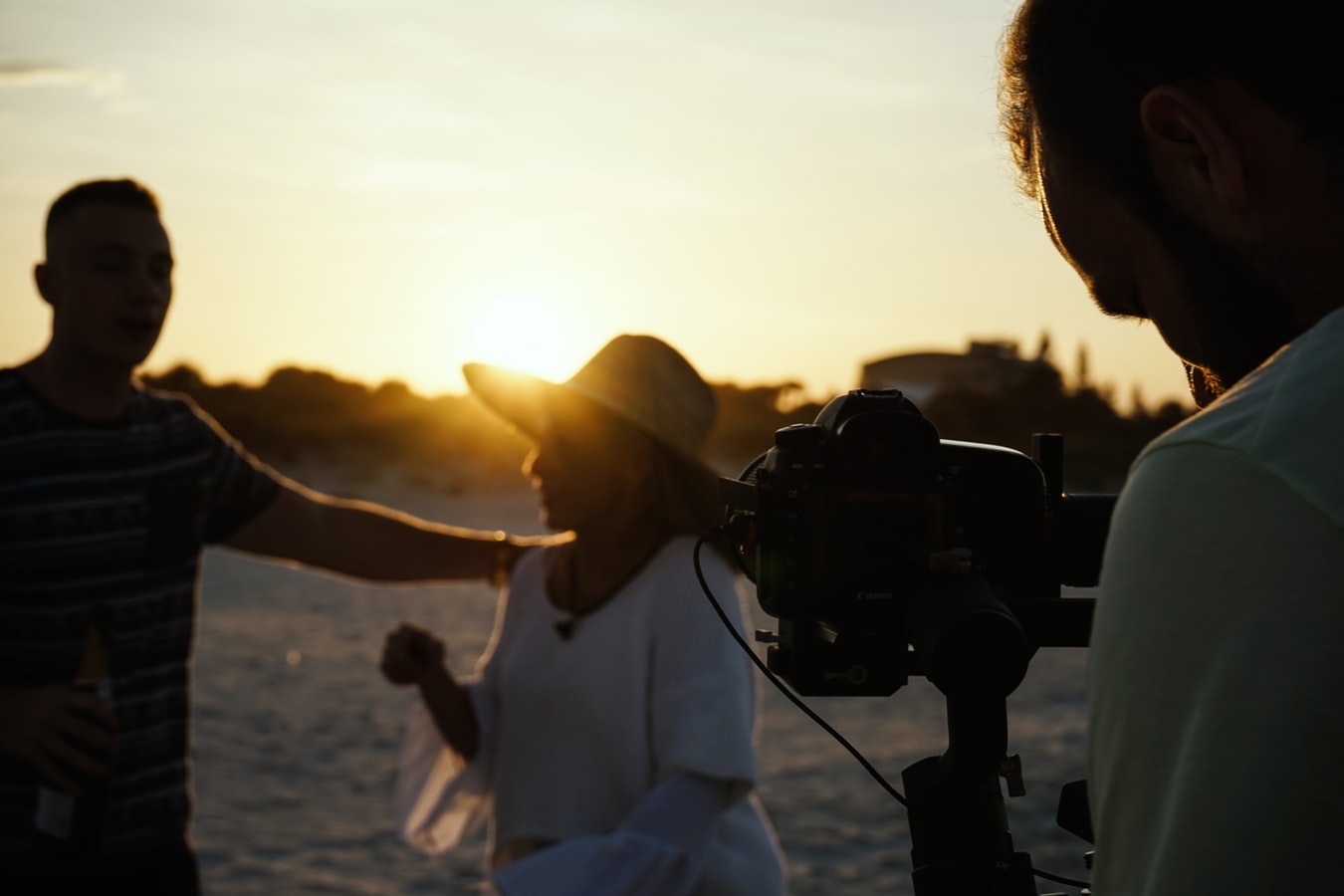 As we just mentoned, the Moza Air 2 has a massive maximum load capacity of upto nine pounds! This should be more than enough for even the heaviest of Sony FS5 rigs out there while most likely being overkill leaving much of the available load capacity empty and wasted. As the Air 2 has prioritized having a massive load capacity over its image stabilization, you should always go with the
DJI Ronin S
if you know it is able to support the weight of your camera rig or the
Zhiyun Crane Plus
if you need a more budget-friendly gimbal.
Due to being able to support such large camera payloads, the battery life you are able to get from a full charge of the Moza Air 2's batteries ranges between eight and sixteen hours depending on how much the offered load capacity your Sony FS5 setup will require. The gimbal also takes around four hours to recharge back to full once it has ran out of battery too so it does have a large amount of downtime while charging too.
Although the Air 2 does support some older gimbal modes, they are nowhere near as polished as the ones on the gimbals covered above. Now, this is no fault of the Air 2, this is simply due to it being a much older gimbal stabilizer than the other two recommended gimbals for FS5 cameras. As we mentioned, the Moza Air 3 is not available and has already been on the market for some time but Moza decided to take it in a different direction to being a high load handheld gimbal.
Click Here To Check Prices And Availability!
User Interface And Control System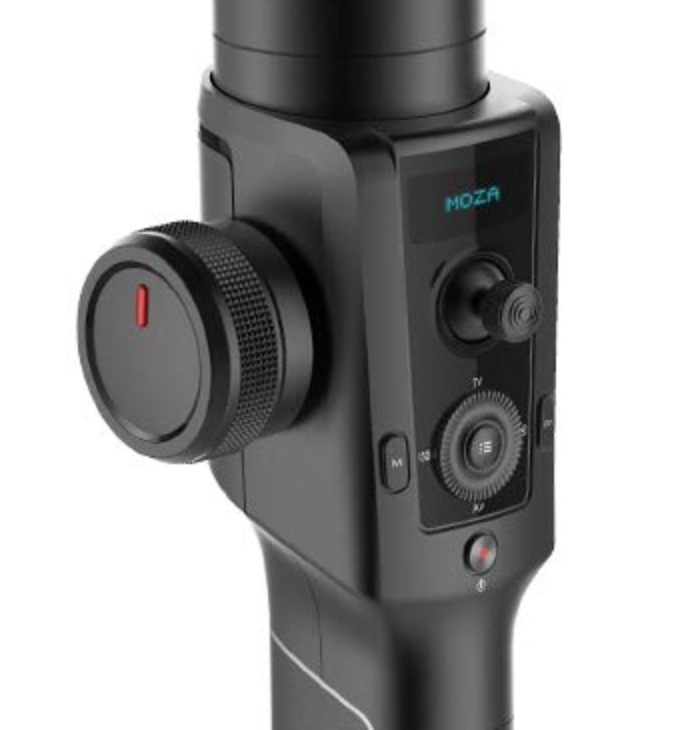 One thing that we do like on the Air 2 is its excellent control interface and we really wish Moza had stuck to this deliberate type of joystick on their newer gimbals as we feel that they were really onto something. With the newer micro joysticks that most brands seem to favor, you can sometimes input a command and not even know if the gimbal had registered it, with the deliberate joysticks you could manually feel it adjusting as you applied pressure.
That said, the system is easy enough to control and offers the standard interface between user and gimbal that you would expect. In our opinion, both the DJI and the Zhiyun above do have easier systems if you are looking for your very first gimbal but with an hour or two of additional practice, we would imagine you would be comfortable using the Air 2.
The Moza Smartphone App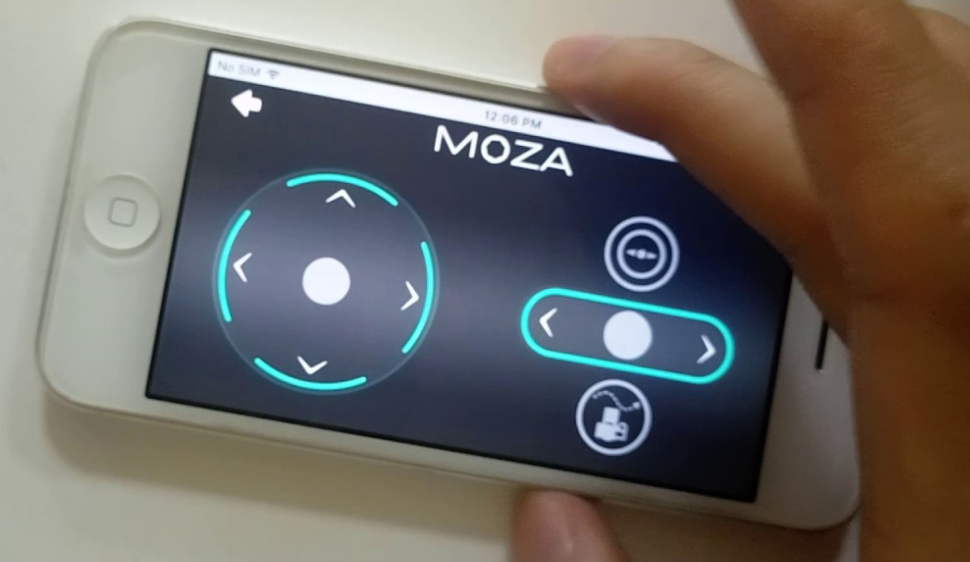 The Moza smartphone app is great and has been the only real stable and usable smartphone app alongside the DJI one for more than twelve months. Although Zhiyun has got their app in order now, it was in a sorry state for years before they decided to put the work in but Moza has always been on top of their app. As you would imagine, it offers pretty much the same functionality as the other two apps covered above with an easy way to tweak gimbal settings as well as some remote control functionality too.
Build Quality And Design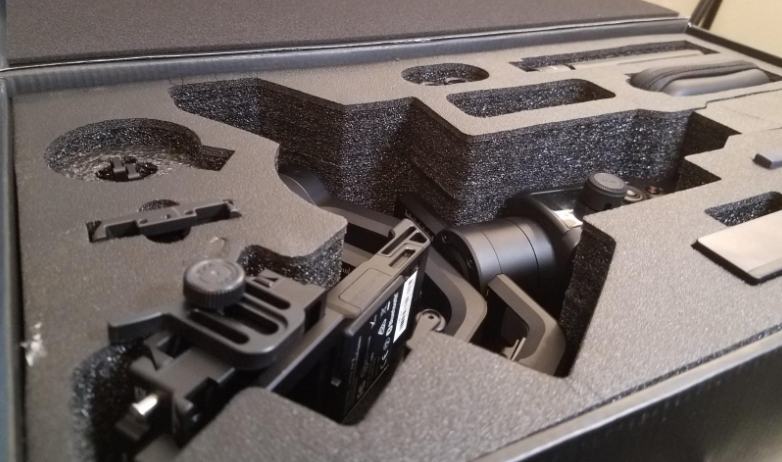 Again, the design of the gimbal is pretty standard for this day and age but one area where the Moza Air 2 does shine is in how robust it is. Moza has a reputation for providing some of the toughest gimbals on the market right now and the Air 2 is a rock that can take a ton of punishment without issue. That said, there is a trade-off with the Air 2 being very heavy and if you know that you will be recording with the gimbal and your Sony FS5 for long periods of time, your arm will definatley start to ache.
Our Verdict
Like we said, we feel that the DJI Ronin S and Zhiyun Crane Plus are better gimbals if they are able to support the payload of your combined Sony FS5 set up with all of its camera accessories. If you do need the higher maximum load capacity then the Moza Air 2 can provide it but there is a trade-off with the performance taking a hit.
We touched on the Zhiyun Crane 3 earlier and it offers a maximum load capacity of over ten pounds with superior performance but it is almost three times the price of the Air 2 at the time of writing so the trade-off for the Crane 3 is the price tag. Only you know your budget and requirements but we are confident that one of the gimbals that we have covered will make a great addition to your Sony FS5 camera accessories.
Click Here To Check Prices And Availability!