The Ultimate Campark Act 74 Review!
With the entry-level action camera brands just having released their next-generation cameras, their older products have just been put through a price reduction offering some great deals on some very cheap action cameras. Due to this, we have noticed a spike in the number of people reaching out and asking about the older generations of action cameras so we have decided to start publishing content to try and help any of our readers who find themselves in this situation of hunting for a decent, cheap GoPro alternative that is under the $50 mark.
The main entry-level action camera that we see people reaching out about is without a doubt the Campark Act 74 due to it having been a very popular camera back when it was initially released onto the market while also having earned itself a great reputation amongst action camera enthusiasts. The Act 74 has also recently had its price tag reduced from around $70 depending on the retailed to the sub $50 mark presenting a great deal for anyone on a tight budget.
Due to this, we have decided to publish our own, ultimate Campark Act 74 review to take a more in-depth look at this solid little camera to try and help any of our readers who are considering purchasing it. That said though, before we go any further, we just want to say that the Campark X30 is now available on the market and blows the Campark Act 74 out of the water due to being a better camera with modern technology. It is still a cheap, sub-one hundred dollar action camera and we feel the slightly higher price tag is well worth it due to its great image quality.
In addition to this, the main rival of Campark, Akaso have just released their next-generation action cameras and we feel that their Akaso V50 Pro is the best cheap action camera made to date. If you are looking to purchase an action camera for yourself that offers the best bang for your buck, the v50 Pro is the way to go but it is more expensive than both of the Campark action cameras.
That said though, we will still be going over our full Campark Act 74 review below as we know that some of our readers may be looking for the best possible action camera while being on the tightest possible budget. In our opinion, the Act 74 is definatley a strong candidate for this and is probably one of, if not the best sub-fifty dollar action camera on the market right now.
Performance And Functionality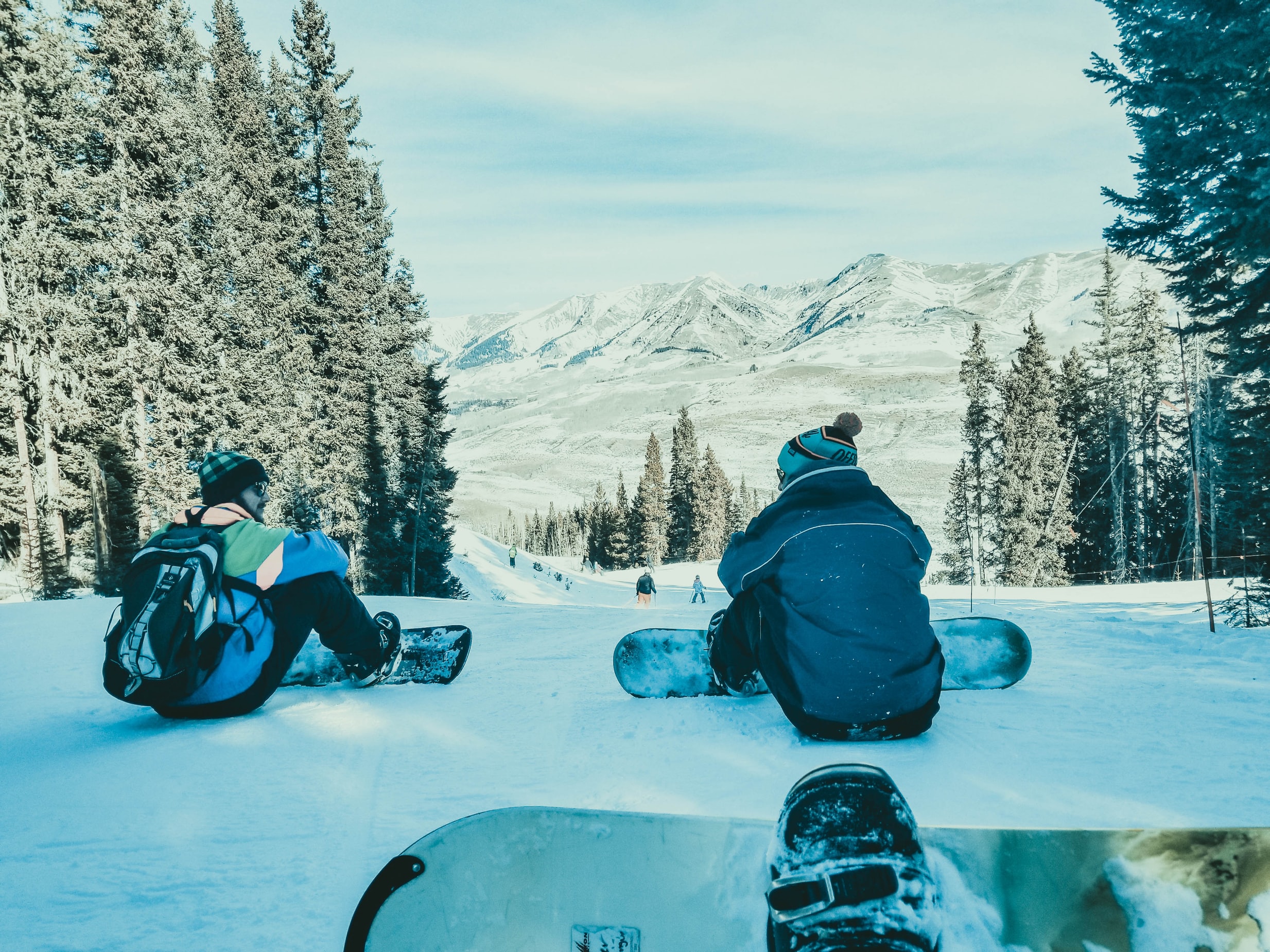 Now, when it comes to the performance and functionality of the Campark Act 74 you have to remember that the camera has been on the market for over three years now and is definatley starting to show its age. This is why its price tag is so low but on the flip side, many of the features and functions that you get on the Act 74 are sub-par compared to what you get on the latest entry-level action cameras.
The Act 74 supports the following video resolutions and frame rates:-
4K@30fps
2.7K@30fps
1080P@60fps
1080P@30fps
720P@120fps
As you can see, the camera definatley has the functionality to meet the requirements of many people looking for a cheap action camera and will likley be able to meet the needs of many of our readers who are looking to purchase a cheap action camera. The 720P@120fps offers some excellent slow-motion video capabilities too so you can capture your sport of choice in slow motion. Additionally, if you are a vlogger or social media influencer who uses action cameras to capture your content then the slow-motion footage can make for some excellent b-roll.
In our opinion, the 1080P@60fps and 1080P@30fps settings are the best options to capture your video in as they offer a nice mix of image quality and battery consumption. The frame rates allow you to tweak the performance of the camera as needed to meet most action sport and vlogging situations too. In our opinion, the 2.7k resolution is close to useless as it does not offer the image quality of 2.7k while also consuming high amounts of battery too.
That leaves the 4k video footage and although the resolution that the Campark Act 74 is able to capture does meet the requirements of 4k, it is not native 4k delivered via the camera sensor on the action camera. The Act 74 uses a digital upscaling process to increase the resolution via digital processing with the camera sensor actually capturing it in a lower resolution.
Not only can this actually result in a lower level of image quality but it also eats through your cameras battery life like there's no tomorrow while generating a ton of heat that may lead to overheating problems too. Our advice would be to go with an action camera like the Akaso V50 Pro that captures native 4k and does not have to digitally upscale the footage and put it through this whole process.
Either way, if you do plan to capture large amounts of 4k video footage with the Campark Act 74 then you are going to need to get a decent memory card with at least a 90MB/s data rate for optimal transmission. This not only allows the camera to save the footage in its higher resolution more efficiently but it prevents buffering and minimizes the generation of excess heat. Just keep in mind that the Act 74 does not support memory cards that are over 32GB so ensure you purchase on that is 32GB or smaller.
The sample clips above have been recorded using the
Campark Act 74
at the 1080P@60fps resolution and show off the level of image quality that you can expect from the camera during use. As you can see, the actual image quality is decent but it does have a fair amount of drag and hang too due to it being so old. The lack of electronic image stabilization on the camera is also obvious too, it also lacks even basic anti-shake technology too.
This means that something like the Feiyutech G6 is almost essential as a camera accessory to provide you with image stabilization for any action sports with large amounts of vibration. In our opinion, the G6 is without a doubt the best action camera gimbal on the market at the time of writing and performs very well. That said though, this can hike the total price tag up but going with a camera like the Akaso V50 Pro instead of with its advanced built-in electronic image stabilization can be a better option overall.
When it comes to the photographic performance of the Campark Act 74 it offers some solid image quality for stills, especially when you consider how old the camera is. It features a 16MP camera sensor and allows you to capture your photographs in either 16MP, 12MP, 8MP, 5MP, and 2MP resolution. In all fairness though, if you are using a larger memory card for capturing 4k video, you should be able to keep your photograph resolution at 16MP without running into any problems.
The Campark Act 74 was also one of the first action cameras on the market to come with a fully adjustable lens with four options. Although this is commonplace in this day and age, back when the Act 74 was released, it was commonplace to come with two variable angles with very few entry-level action cameras offering three. The Act 74 offers 170°, 140°, 110°, and 70° fields of view to allow you to get up close and personal with its 70° field of view or use the ultra-wide-angle 170° for those epic landscape scenes you can see in many popular action sports.
The final point that we want to touch on when it comes to the performance of the Campark Act 74 is its maximum battery life. The Act 74 uses the 900mAh Battery rather than the standard 1050mAh battery that most of the competition use while the latest generation of cheap action cameras has upgraded again to the 1350mAh battery. This means that the Act 74 can only really capture video footage for an hour and a half at best with its battery life being its major limiting factor.
That said though, you can purchase additional batteries for the action camera to keep it supplied with juice or add a decent USB power bank to your camera accessories to allow you to recharge the spare battery while out and about. This is becoming more and more popular as USB power banks have seen a dramatic fall in price over the last few years while their power output levels have increased too.
On the flip side of this though, you could just purchase a modern cheap action camera like the Akaso V50 Pro that uses the 1350mAh battery with superior battery life. Anyway, when you factor in that the Act 74 comes in at under $50 it is easy to see why its customer base is still steadily increasing. Additionally, over the years since its release, it has managed to earn some excellent independent reviews for itself too that offer some great insight into its performance in pretty much ever action sport you can think of.
User Interface And Control System
Now, the Campark Act 74 is from a time where touchscreen technology that was good enough to work well if the users hands we wet or cold as is common in a large number of action sports was expensive. Due to this, it does not use a touch screen interface and uses the old school sidebar buttons seen on the sides of the action camera in the image above. That said though, the control system is still very easy to use and can be learned by someone brand new to action cameras very quickly.
On the flip side of this, the Act 74 also offers quick and easy access to your camera's settings via its easy to follow navigation menu allowing you to change or tweak any of the camera's settings as required. Due to the situation and lighting in many action sports changing at a rapid pace, this helps to save you a bunch of time over the course of a day to ensure you are always capturing optimal image quality with your action camera.
Although the Campark Act 74 was always designed to be an entry-level action camera, its control system also offers some quick and easy features for any advanced action camera users who may add it to their collection for whatever reason too. This ensures that the camera is able to meet the needs of new and experienced action camera users alike without running into issues.
The final point about the camera's interface that we want to make is that it is fully compatible with 2.4g wireless technology allowing you to use a wireless camera remotely with it if needed. Although a wrist-based remote is included with your purchase that allows you to trigger the camera to capture images or start or stop recording your videos, there are some more advanced third-party ones you can purchase for additional controls too.
Build Quality And Design
The build quality of the Act 74 is pretty dated by modern standards with the camera coming in at around 0.2 pounds of weight while also being pretty large for the performance that it offers. Again though, this is down to the age of the camera and these dimensions and weight were commonplace amongst the cheaper action cameras on the market back then. The entry-level action cameras have only become small and light over the last year or so due to the super-light yet robust polymers becoming cheaper to produce.
The protective case that comes with the Campark Act 74 does help to add the extra protection that ensures that it can take the punishment coming its way during action sports but it is still pretty flimsy compared to the modern cheap action cameras like the Akaso V50 Pro. If you are just looking for a cheap action camera for vlogging or to mess around with then the Campark Act 74 can still perform well but we doubt that it will be able to take many bumps.
The protective case also offers waterproof protection for the camera down to a depth of just under one hundred foot too. One thing that we would like to mention is that the waterproof case that comes with the Act 74 has the older waterproof seals on it. If you do use the case to protect your camera when used for other sports then we would not trust its seals to still offer waterproof protection after taking a bunch of knocks.
Our Verdict
That brings our Campark Act 74 review to an end and although it can be a great little action camera for anyone wanting something under $50, we would highly recommend that our readers seriously consider the Akaso V50 Pro instead. In our opinion, it is a much better action camera that really does not cost that much more than the Act 74 while blowing it out the water when it comes to the technology offered and its performance. We also have our own dedicated review of the v50 Pro online that may be helpful if you are considering going with it over the Act 74.