The Ultimate Crosstour CT7000 Review!
The sub-fifty dollar action camera market is exploding in popularity right now due to more and more people looking to add a cheap low priced action camera to their collection. Although more and more brands are starting to launch their own dedicated action camera that is specifically targeted to the sub-fifty dollar price range, there is a bunch of competition form cameras that used to cost more but have received multiple price reductions over the years. This is commonplace with all types of cameras due to the technology becoming cheaper and cheaper to product so brands can lower the prices of their cameras.
One brand that we have noticed more and more people reaching out with questions about is one of the new kids on the block, Crosstour. Although the entry-level action camera price ranges are dominated by Akaso, Campark, and Apeman, Crosstour has decided to throw their hat into the ring and try to gain some of the market share. They have a full range of action cameras spread across the various cheap GoPro alternative price points but we are seeing a whole bunch of questions for the Crosstour ct7000.
We feel that this is due to the extremely low price tag of the Crosstour ct7000 with it coming in at around $35 depending on the retailer. In addition to this, relative to its super low price point, it actually offers some solid performance that has enabled the ct7000 to rapidly earn an excellent reputation for itself amongst the community that is just getting stronger.
Due to this and the increasing number of questions we are seeing about the action camera we have decided to publish our own ultimate Crosstour ct7000 review to try and help any of our readers who are considering adding the ct7000 to their collection. In our opinion, the ct7000 is a great little action camera for anyone who is wanting to pick up something that offers solid image quality while being on a very tight budget.
The ct7000 has proven to be a popular option in a wide range of niches too with the standard action sports enthusiasts picking it up as well as a number of vloggers, social media influencers, and parents wanting to give their young children their first action camera. Additionally, we have also noticed a number of people who cycle to work in busy cities purchasing the ct7000 as a cheap way to record their journey due to the common occurrences of traffic violations against cyclists too.
Although the Crosstour ct7000 is a great little action camera that will likley meet the needs of a wide range of our readers, the Akaso V50 Pro is not that much more and is probably the best cheap action camera on the market right now. It also has managed to earn itself an excellent reputation amongst action camera users and offers you an absolute ton of functionality for its price point making it an absolute steal.
Performance And Functionality
Crosstour has done an excellent job of stripping out the useless features that the majority of their competition packs into their action cameras that hikes the price tag up to allow them to focus on the features that they want. This ensures that the Crosstour ct7000 offers the best possible performance for the features that it does support while keeping its price tag as low as possible.
To our knowledge, Crosstour are the first brand to use this strategy in the action camera space and we are massive fans of it. To our knowledge, all of the compeating brands are essentially attempting to provide their customers with the same features as the most expensive flagship GoPro with a lower quality. Crosstour has turned this on its head and try to offer fewer features than the latest premium action camera while ensuring that its features as close to the premium action camera as possible. In our opinion, Crosstour has hit the nail on the head and this is one of the main reasons that the ct7000 has managed to become so successful amongst action camera users in such a short amount of time.
The Crosstour ct7000 offers two video resolutions that have both been tweaked for optimal performance. The 1080p resolution offers sixty frames per second and will likley be your primary video resolution when capturing your video footage with the camera and performs great. The 720p at one hundred and twenty frames per second offers some excellent slow-motion video that performs better than many of the compeating action cameras at this price point in the market.
Although there is no 4k video resolution available on the Crosstour ct7000, the vast majority of cheap action cameras on the market right now actually use digitally upscaled 4k rather than native 4k anyway. In our opinion, the Crosstour system is better as both of the video resolutions are flawless. The 1080p allows you to capture your adventures in excellent quality to share on YouTube or social media while the 720p offers some great slow motion for any b-roll footage or to capture your action sport in slow motion if needed.
Due to the ct7000 not offering 4k video, you can get away with using the older and cheaper memory cards too that have a transmission speed as low as 30MB/s helping reduce the costs even further. One of the main problems that we see with other entry-level action cameras on the market is that users try to capture 4k video footage to a memory card that is just not fast enough to write the data resulting in issues and a ton of heat being generated. Thankfully though, this is not a problem with the Crosstour ct7000.
The sample video footage in the clips above has been recorded using the
Crosstour ct7000
and offers a great, realistic example of the level of image quality that you can expect from the camera during use. As you can see, the 1080p resolution is excellent for a camera that has a price tag of around $35. The video clips are free from drag, lag, and hang too that is another common problem for these super cheap action cameras.
Now, the ct7000 does not have any electronic image stabilization or even any basic anti-shake technology meaning you will likley have to invest into something like a Feiyutech G6 if you are set on using the ct7000 but want some image stabilization. In our opinion, the Feiyutech G6 is the best gimbal on the market for action cameras right now and performs flawlessly.
If you are involved in a rough action sport that has a ton of vibration, you could also just go with an action camera such as the Akaso V50 Pro that has the best advanced electronic image stabilization we have ever seen in a cheap action camera. Again though, this is only really an issue if you are planning to use your action camera for a rough action sport and need the image stabilization. The Crosstour ct7000 will be fine for the calmer sports, vlogging, or for a social media influencer.
Moving on to the photographic capabilities of the camera, the Crosstour ct7000 comes with a 12MP camera sensor that is far from the 20MP standard of the $50-$100 action cameras on the market right now but considering that the ct7000 is only around $35, we feel that we can give it a little slack, especially considering that its image quality for photographs is surprisingly good.
The 170-degree angle lens on the camera also ensures that you can easily capture some epic looking landscape photographs with ease. If you are into an action sport that has you up in the mountains or any other location with great landscape view on a regular basis this is particularly handy. It ensures that you can share the epic sights that you see while on our adventures on your social media channels with some excellent image quality.
Although we actually expected a weaker battery to be used for such a cheap action camera, the Crosstour ct7000 uses a 1050mAh battery that offers a decent battery life for the camera's price point. You also get two batteries with your purchase of the camera too so you have a spare to essentially double the cameras battery life. You can expect around ninety minutes of juice per full charge of each battery.
If you do require more battery life then you can easily source additional spare batteries to stretch this out even further or even pick up a USB power bank. The USB power bank allows you to charge up the battery that is not in use to allow you to supply your ct7000 with power throughout the course of a full day of your sport.
We really can't believe that Crosstour has managed to offer this level of performance in a camera as cheap as the ct7000 with such a low price tag. We feel that the compeating brands will try to use the Crosstour tactic of cutting the less used features out of their entry-level action cameras to offer the best performance for the features that are used the most. It is easy to understand how the camera has managed to earn such a massive core customer base in such a short term while also having managed to earn so many outstanding independent reviews from the community.
User Interface And Control System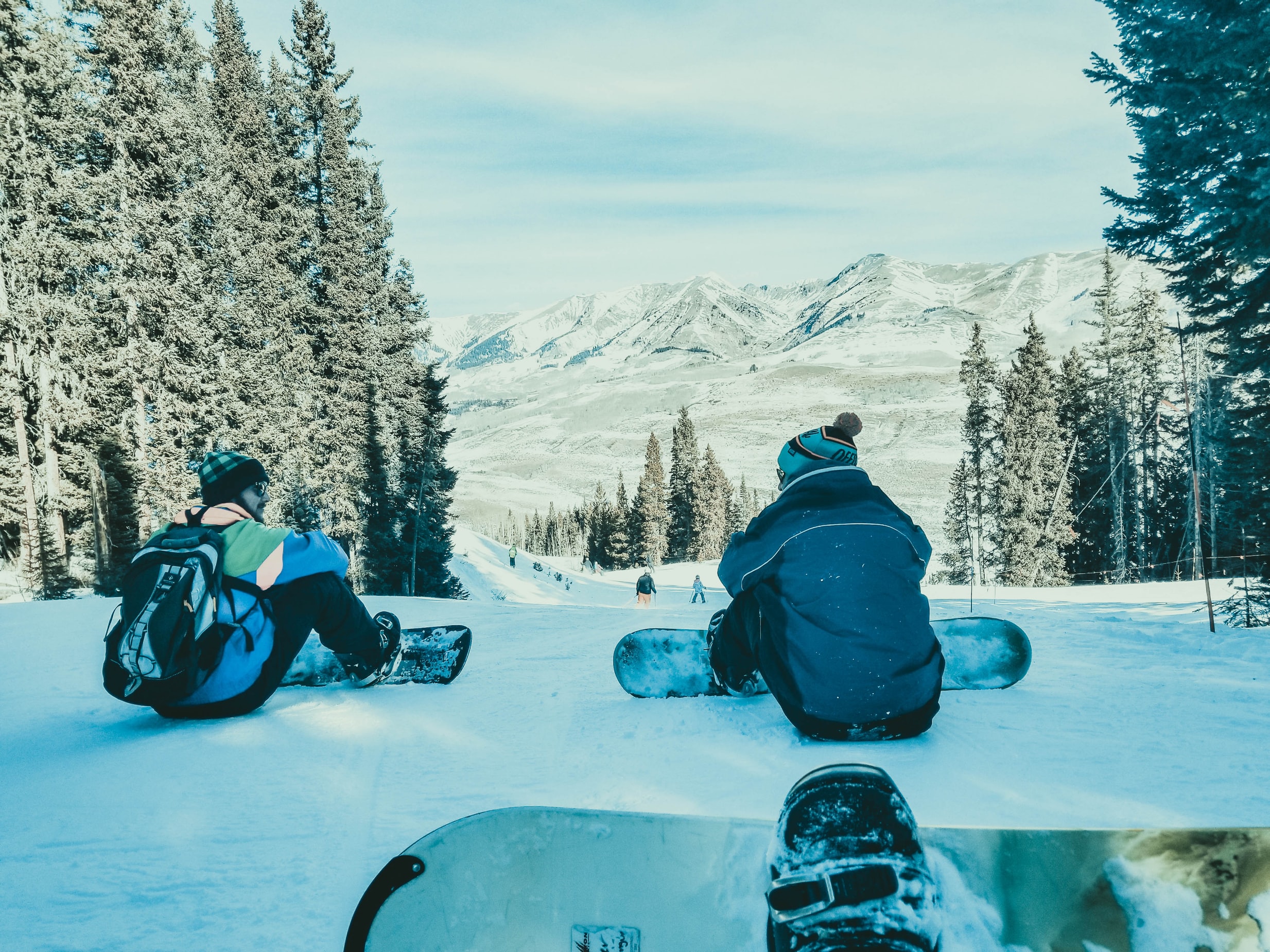 As you would expect at this price point in the market, the Crosstour ct7000 does not have a touchscreen interface and this is not only to be expected but also helps to push the ct7000 out ahead of the compeating action cameras at this price point. A number of the ultra-cheap action cameras from the compeating brands have tried to use a touchscreen and for this type of price tag, it has totally backfired on them as it does not work very well at the best of times but does not work at all if your hands are wet and cold making it useless for many action sports.
The Crosstour ct7000 uses a control system based around the up and down buttons on the side of the camera body making it so easy to use no matter what the conditions. This not only makes it very easy to use if you are into water or snow-based sports but it also ensures that you can use the menu system while the camera is in its waterproof case too. This offers maximum control of the camera at all times to ensure that you can tweak its performance as needed.
With the ct7000 being such a low price point action camera it is obvious that it is intended to be the first action camera for the vast majority of its users. Due to this, Crosstour have been sure to make it as user-friendly as possible so everyone can pick the camera up and use it effectively without having to waste a ton of time learning what to do.
All in all, Crosstour really has done a great job of planning out the control interface for the ct7000 and we feel that they have implemented their ideas very well. It is very easy to use while also being very easy to learn essentially allowing even a first-time action camera user to take the ct7000 out the box and set it up and be ready to go within minutes.
Build Quality And Design
As you would expect for such a cheap action camera, the Crosstour ct7000 rally is not the most robust of action cameras, even when housed in its protective case. If you are involved in some type of action sport where there is a high chance of you falling and the ct7000 taking a serious hit during the fall it is probably better to go with something like the
Akaso V50 Pro
. The v50 Pro is a much tougher action camera allowing it to take a bunch of punishment without having to pay the price tag of a premium price point action camera.
That said though, the ct7000 has been put together pretty well and is very small considering the amount of technology that the camera has in it. We feel that this is a testament to the build quality that Crosstour put into even their cheapest action camera and shows that they care about their customers. The camera is pretty lightweight for its size and price point as most entry-level action cameras are heavier than the ct7000 due to being packed out with the tech for the other features that they offer.
The waterproof case on the Crosstour ct7000 is rated to be waterproof down to a depth of just under one hundred feet and although we have seen a bunch of reports saying the waterproof case works well, you can definatley see that it is cheap. The waterproof seals seem weak and may give way when used allowing water into the case. Thankfully, if this does happen the ct7000 can be replaced for only $35 but you can usually purchase better waterproof cases from other third-party brands for around $10 that will perform better than the one that comes with the camera.
Our Verdict
That concludes this ultimate Crosstour ct7000 review and we hope that you have found it helpful. We feel that the Crosstour ct7000 absolutely blows the compeating action cameras out of the water in its price range and we are happy to say that it is well worth adding to your camera accessories. Although the camera has a lower quality camera sensor and supports fewer video resolutions the ones it does support are flawless.
As we touched on earlier in the article, it is easy to see why the Crosstour ct7000 is such a popular option amongst the community and why so many users of the camera have posted so many great reviews for the camera. No matter how random your action sport of choice is, we are confident that there is probably at least one other person who has posted a review for the camera amongst those reviews so they can be well worth checking out if you are still on the fence about the ct7000.