9 DJI Ronin Accessories To Get The Most Out Your Gimbal!
[the_ad id="20″]DJI are one of the dominant gimbal brands that consistently knock out excellent product after excellent product time and time again. This along with their reputation for producing some of the best quality gimbals that offer some of the best possible performance available for their price tag has attracted a massive number of gimbal users to their DJI Ronin range.
Naturally, as with most popular gadgets, a large number of people usually start to reach out for recommendations on accessories for their Ronin to try and get the post out of it as possible. Now, we have seen an absolute ton of gimbal accessories come and go over the years but we have decided to make this post where we will go over the main DJI Ronin accessories that we feel are worth picking up and adding to your gimbal accessory collection.
Although we will be covering a number of different accessories in our list, there is no need to go off and purchase them all. Some may be useless for the niche you work in and others perform the exact same function just in different ways to each other. Additionally, we created this list with both the DJI Ronin S and the DJI Ronin SC in mind. Although a fair few of our suggestions will crossover between the two models without issue, ensure that anything you pick up is listed as compatible to your version of the DJI Ronin!
[the_ad id="44″]
Power Bank
Last update on 2023-12-10 / Images from Amazon Product Advertising API
The two main variants of the Ronin gimbal range at the time of writing have a battery life of around 12 hours with the Ronin SC coming in a little lower than the battery life of the regular Ronin S. Although this will be plenty of juice for a large number of sessions where you are using your gimbal, there are some situations where it is better to pack a power bank to ensure that you can keep using your gimbal if you are away from a power outlet.
For example, the DJI Ronin range is a popular gimbal and used by many travel vloggers who may be out and about away from a power outlet and unable to plug their gimbal charger into the mains for days at a time. Adding power bank to your gimbal accessories allows you to charge your gimbal up while you don't have access to mains power and keep using your gimbal to capture your video footage.
We would recommend that you try to get a power bank that has been specifically designed for use with larger electronic gadgets like a laptop to ensure it is able to quickly charge up your gimbal batteries and is worth the space and weight it will take up in your backpack.
Solar Charger
Last update on 2023-12-09 / Images from Amazon Product Advertising API
Sticking with the topic of keeping your DJI Ronin supplied with power, some people may have to opt for a Solar Charger instead of or in addition to a power bank depending on what they are doing. This will totally depend on the niche that you are working in but if you are something like a wildlife videographer and you know for a fact you could be out for days or even weeks at a time, a decent solar charger is a great accessory.
Dual-Handle Grip
Last update on 2023-12-09 / Images from Amazon Product Advertising API
Moving away from powering your gimbal and moving on to helping you support your gimbals weight as well as improve the image stabilization that it is able to provide your camera rig. Our next accessory recommendation for your DJI gimbal is a trusty Dual-Handle Grip. The dual handle grip allows you to use both of your hands to support the weight of your gimbal and camera rig mounted on it and it can also improve your image stabilization by as much as 30%.
If you are working in a videography niche where you are required to hold your camera for extended periods of time then the dual handle grip is an essential piece of kit. It will make your life much easier when it comes to those long shifts as being able to split the load between both arms helps to prevent your hands and your arms from aching or cramping up.
[the_ad id="45″]
DJI Smartphone App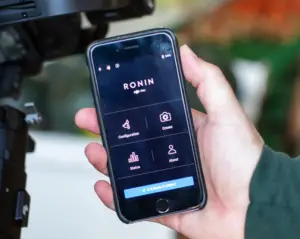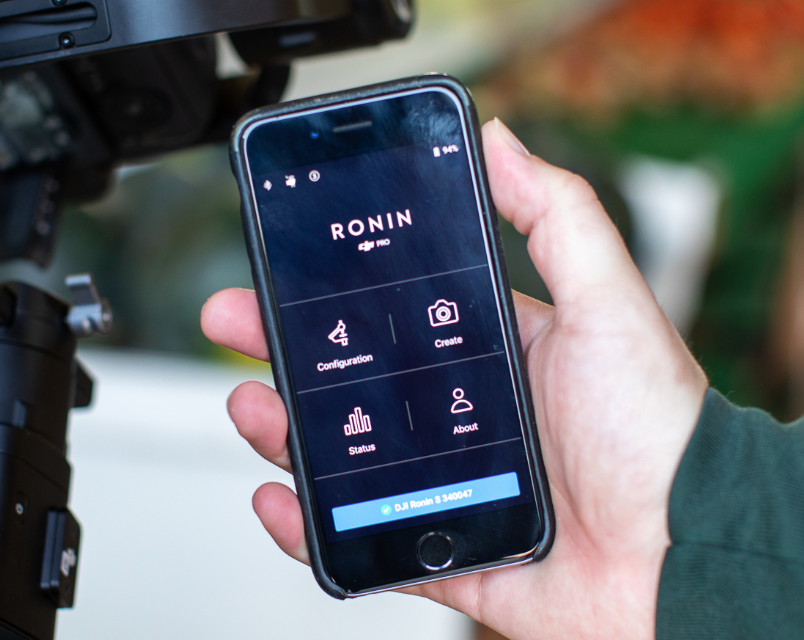 Although some gimbal brands have major issues with their smartphone apps, DJI are one of the few that has always been consistent with how well their app performs. On top of this, it is totally free too and can offer you some much needed wireless remote control functionality for certain niches. If you also own one of the popular DJI drones as a part of your videography kit then the app also offers some limited functionality for that too.
Considering that you will probably be carrying your smartphone with you anyway, installing the free app is worth it in our opinion as it takes up no additional weight or space compared to a physical wireless remote control for your Ronin.
A Gimbal Training Course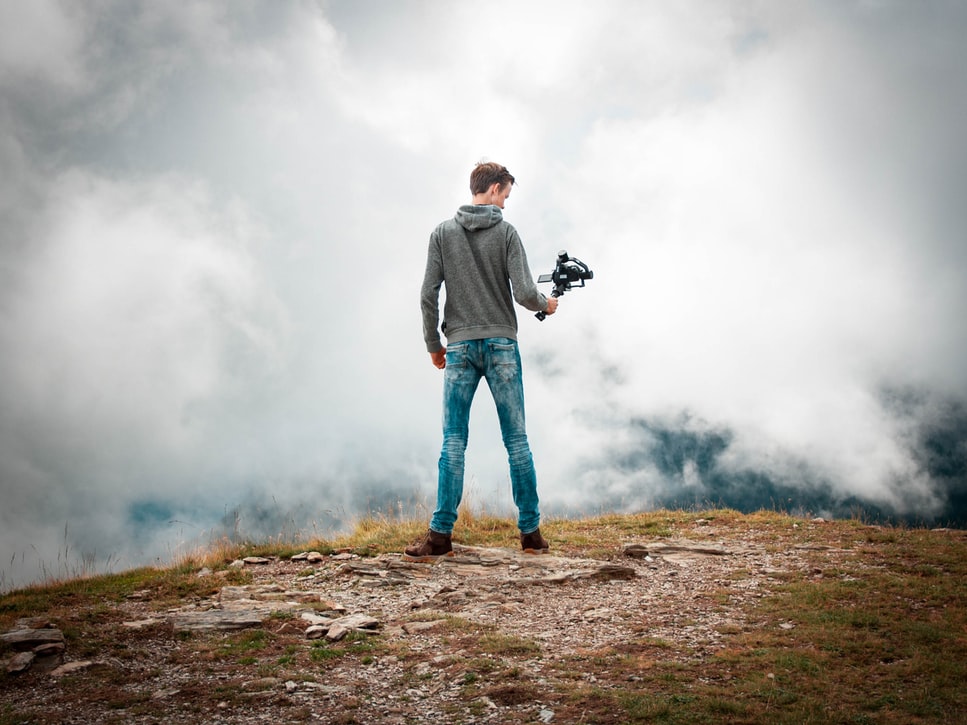 We see so many videographers add a gimbal to their collection of camera accessories but very few of them actually know what they should be doing to get the most out of their gimbal. Thankfully, there is a massive amount of free content on YouTube as well as in our own tips and tricks section that can help you master your gimbal. That said, it can often be in a strange order if you are looking to learn something specific and it can also often be a pain to find some sites.
Thankfully, there is a gimbal master class course available that covers everything a new gimbal owner needs to know. Additionally, you can also enroll on the course and complete it for free if you sign up for the free Skillshare no commitment one month trial.
A Set Of Static Free Brushes
Last update on 2023-12-09 / Images from Amazon Product Advertising API
We have lost count of the number of issues that people run into with their gimbals due to a lack of maintinance. Cleaning your gimbal really is not that hard when you actually know what you should be doing and it not only helps the gimbal to run more efficiently but it can also prevent overheating issues as well as prevent potential damage to the motors.
Due to seeing so many people clean their gimbal incorrectly, we published a dedicated article on how you should be cleaning your gimbal to help our readers. That said, the short version is to pick up a decent set of static-free brushes that allow you to quickly clean your gimbal without risking any damage to it like a can of compressed air can.
Inverted Handle
Last update on 2023-12-09 / Images from Amazon Product Advertising API
Similar to the dual handle grip covered earlier in the article, the inverted handle is a popular DJI Ronin accessory that helps you better support the weight of your gimbal and camera rig while still ensuring that you are able to get the most out of it. As an inverted handle allows you to hold the gimbal in a more natural position they are particularly popular with anyone who has joint pain in their wrists.
[the_ad id="46″]
Mini Dual Grip
Last update on 2023-12-09 / Images from Amazon Product Advertising API
The mini dual grip as the name would suggest is an actual mini dual grip. The idea behind it is to offer you some dual grip functionality in a much smaller and lighter package. If you are in any type travel niche where you have to keep the weight and space of your kit as small as possible then these can make a great addition to your accessories for your DJI Ronin.
Although you are meant to hold the main handle of the gimbal with one hand and the mini dual grip with the other, some people mount two mini dual grips on their gimbal with one on each side. This then allows you to pretty much duplicate much of the standard dual grip functionality without the size and weight.
Belt Kit
Last update on 2023-12-09 / Images from Amazon Product Advertising API
The final accessory that we would recommend is a decent belt kit. This is another accessory for your gimbal that has been designed to allow you to better support its weight, especially when you have a heavy camera rig mounted on your Ronin. If you know that you are going to have to hold your gimbal for hours at a time then these are great bits of kit that are worth every cent in our opinion.
Wrapping It Up
That brings our article on what we feel are the best DJI Ronin accessories to an end. We hope that we have been able to provide you with some suggestions that will make your life easier, improve your image quality, and allow you to get better image stabilization out of your gimbal. As we mentioned at the start of the article, there is no need to purchase every one of these accessories, just choose the ones that will best fit the niche that you are working in.