The Best Gimbal For Nikon D5300 Cameras!
In today's article, we are going to be going over what we feel is the best gimbal for Nikon d5300 cameras on the market right now. Although the d5300 is a DSLR camera, its camera body without accessories mounted on it is pretty light and only comes in at around one pound in weight. Depending on the number of accessories that you will be using on your d5300 during use, this means that you may be able to save yourself some money and get away with using a gimbal designed for a mirrorless camera.
Now, we have decided to feature three excellent gimbals that are all suitable for use with your d5300 and each of them have their own niche where they win out over the other two gimbals that we recommend for use with a d5300. We will be featuring two gimbals designed for actual DSLR cameras and their heavier setups as well as one mirrorless camera gimbal that our readers will be able to use with their d5300 if they use a lightweight setup.
We have our comparison table below that offers a quick overview of each of the gimbals as well as a short break down below it covering each product for any of our readers who don't have much time free. For those of you who have the time and want a full break down of each gimbal and the reason we decided to recommend it for use with your d5300, we have a longer, details breakdown of each gimbal below the comparison table.
Comparison Table
Last update on 2022-05-29 / Images from Amazon Product Advertising API
Now, as you may expect, when it comes to DSLR cameras and their heavy accessories, we almost always recommend the DJI Ronin S to our readers as our primary gimbal. It is an excellent bit of kit that is as popular as ever and does its job perfectly, it is a good general-purpose gimbal and offers some of the best image stabilization available to date in a handheld gimbal.
Next up we have the Zhiyun Crane Plus that is actually designed to be used with the mirrorless camera market but its 5.5-pound load capacity can make it a nice budget-friendly option for a Nikon d5300 due to the camera having so many lightweight setups. If you do choose to go with the Crane Plus then we would recommend that you check the weight of all of your d5300 setups prior to ordering it to ensure it is able to support their weight.
The final gimbal that we would recommend is the Moza Air 2. Now, this is probably going to be the rarest option for anyone who owns the Nikon d5300 as it is only really used due to its massive maximum load capacity. As the d5300 is so light, you have to be running on heavy set of camera accessories to need the additional maximum payload.
We know that both the Moza Air 3 and Zhiyun Crane 3 are on the market at the time of writing but we have left them out on purpose. We feel that the Crane 3 is just too expensive to justify its price tag for use with a DSLR as light as the Nikon d5300. When it comes to the Moza Air 3, we do feel that it is an excellent gimbal but its lower payload puts it more inline with the DJI Ronin S and we feel that the Ronin S comes out on top of the Air 3 so decided to feature the Ronin S over the Air 3.
The DJI Ronin S
As our regular readers will probably have been able to guess, the DJI Ronin S took the top spot when it comes to the best gimbal for Nikon d5300 cameras. Since its release onto the market, the Ronin S has been the dominant gimbal stabilizer in the DSLR camera weight class and it shows no sign of losing any ground to any of the competition any time soon.
DJI does such a great job of putting their gimbals together than they perform flawlessly, have the best build quality possible, and are designed perfectly. Additionally, the Ronin S managed to quickly establish and then maintain a well deserved reputation within the community for itself with massive numbers of videographers using it as their go-to gimbal of choice.
As we mentioned in the section above, this is a great general purpose gimbal and will probably be the best choice for anyone who is looking for a gimbal for a d5300. It performs well in so many common situations and has a great track record with serviceability too.
Performance And Functionality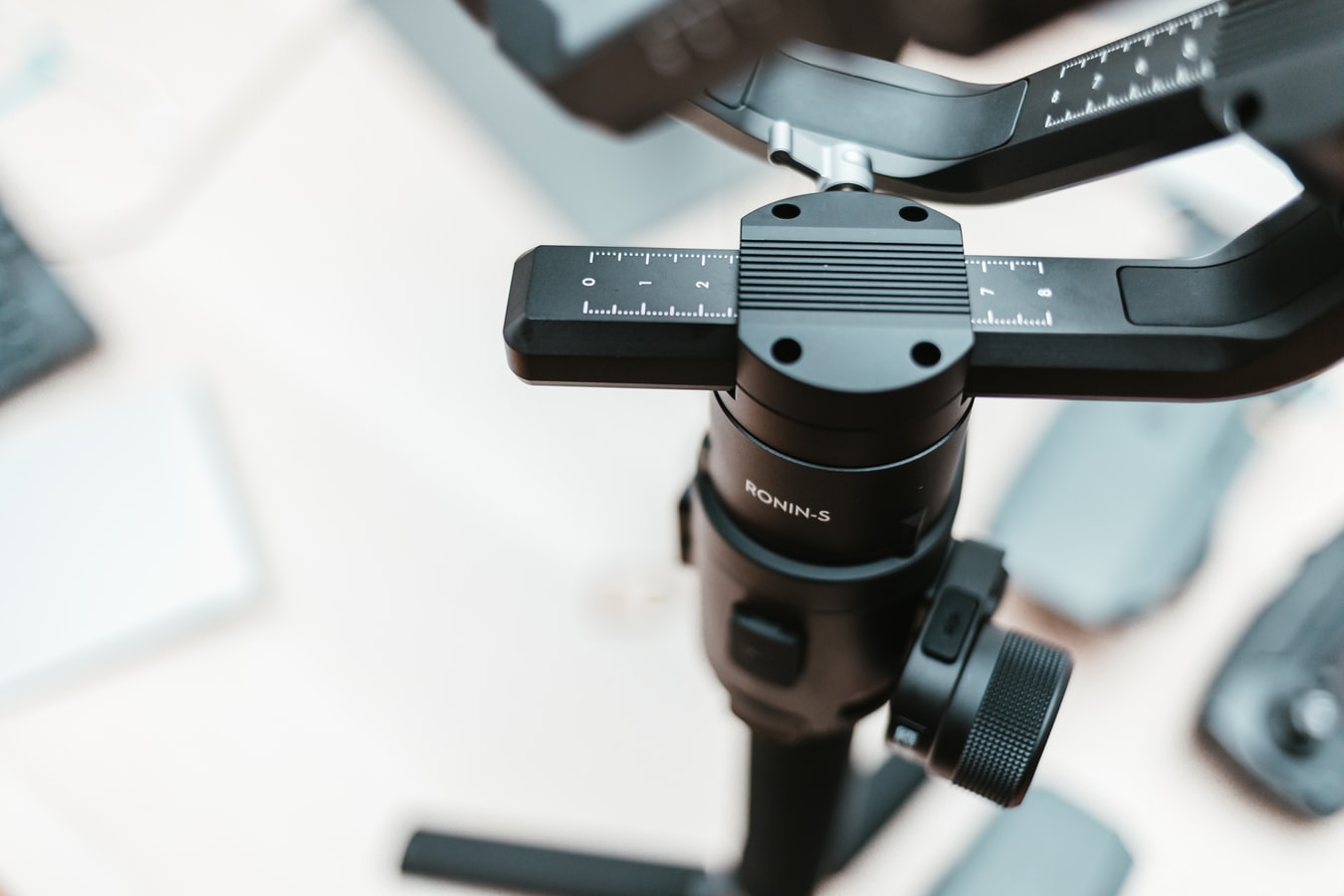 The DJI Ronin S can easily support the vast majority of d5300 setups that we can think of with its massive 7.94-pound maximum load capacity. This ensures that the gimbal should be able to provide you with all the image stabilization that you require to improve your image quality and easily capture some excellent quality video footage. Off the top of our hears, the only d5300 setups that may even come close reaching the maximum load capacity of the DJI Ronin S are the ones where the user keeps their camera in a camera cage and mounts pretty much every type of accessory possible on their camera body and this is very rarely done.
The Ronin S has some great battery life for the payload weight that it is able to provide you as well as the quality of the image stabilization that the handheld gimbal can provide. With a light d5300 setup you will get close to the twelve hours of battery life mark per full charge. If you do use a heavier setup then you will probably get closer to the eight hours mark.
The DJI Ronin S also comes with the DJI quick charge technology as standard too. This ensures that when your gimbal does run out of battery life, you are able to recharge it to full in as little as two hours fifteen minutes! This quick recharging system also ensures then during short breaks you are able to plug your gimbal into a mains supply for a short period of time and get a sizable chunk of battery life back.
The video footage above shows just what you can expect from this great 3 axis gimbal stabilizers. The clip was recorded using the
DJI Ronin S
with a Nikon d5300 mounted to it. It gives some excellent examples of the type of image stabilization that you are able to capture with your camera during use and shows just how good the Ronin S actually is.
The DJI also comes jam-packed with a bunch of popular easy to use gimbal modes that you are able to use to your advantage to help get the very best footage possible out of your Nikon d5300 when mounted to this gimbal. These include point and shoot modes, timelapse modes, object tracking modes, and some great preprogrammed motion modes.
Click Here To Check Prices And Availability!
User Interface And Control System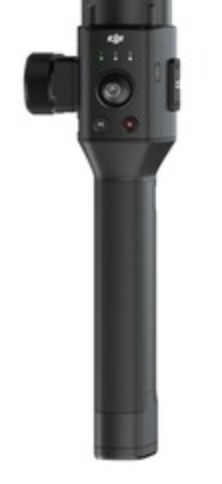 You can see the control system for the Ronin S in the image above, as you can see, it is pretty basic but in all fairness to it, this can work to the advantage of the Ronin S. Some gimbals have tried to implement overly confusing control systems into their gimbals that can make them a total nightmare to learn.
The system on the Ronin S is very simple and ensures that anyone purchasing their very first gimbal or anyone moving over to the Ronin S from a different brand will easily be able to use the Ronin S with ease. The control system and smartphone app also ensure that you have all of the customization available that a professional level videographer could ever need too.
The DJI Smartphone App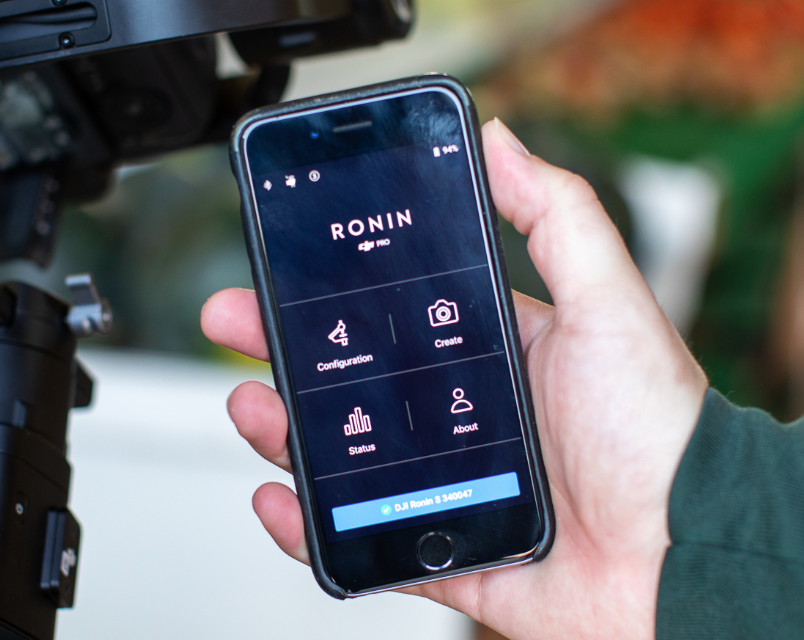 It is no secret that DJI is leading the gimbal market when it comes to its smartphone app. Many other brands out there are having issues with their apps while the DJI app just keeps on getting better and better with each update. It is very easy to pay with your gimbal and the navigation menu on the gimbal is also very easy to use too making the whole process a pleasure rather than a chore.
Build Quality And Design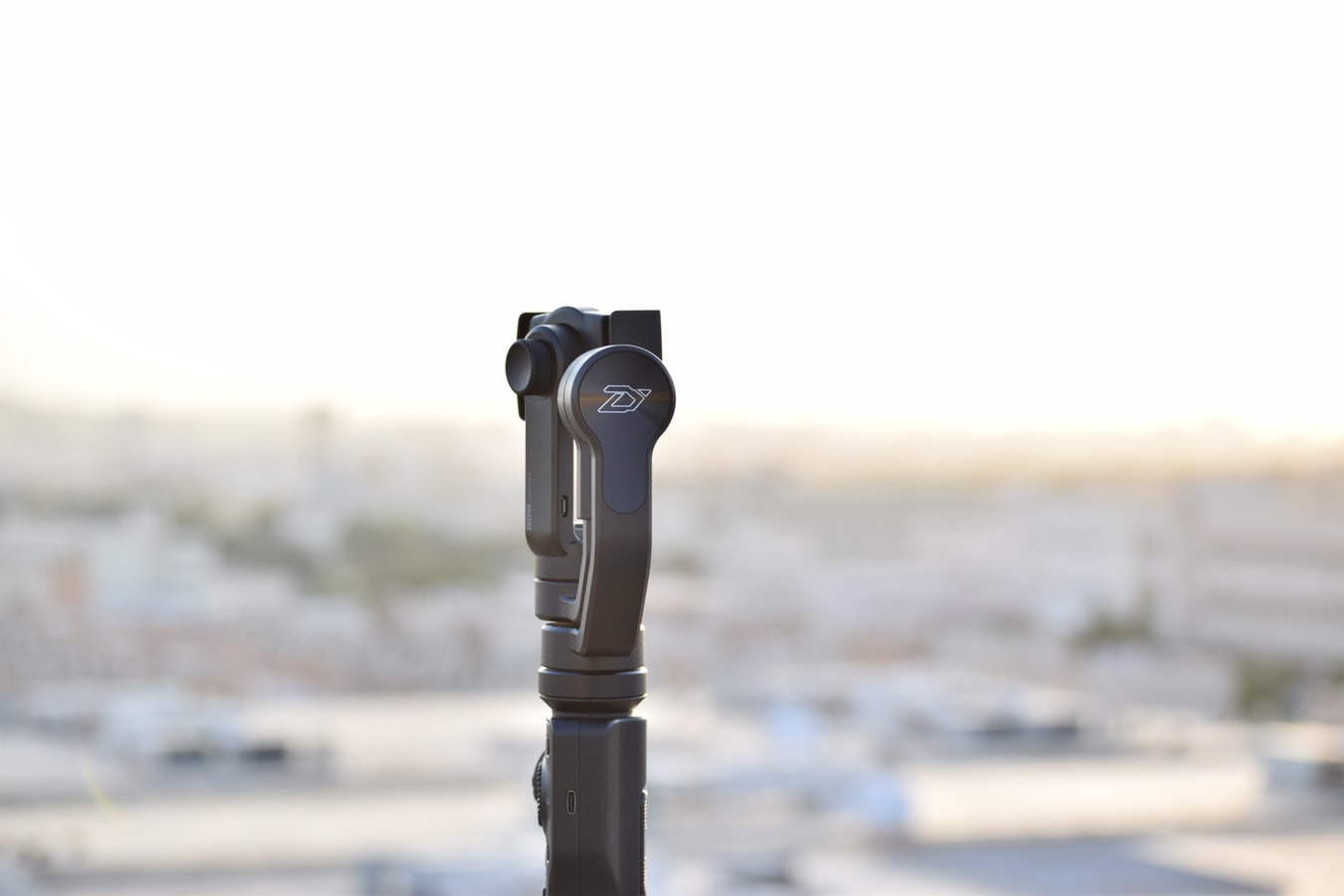 Build quality and design is one area that DJI stands apart from all the competition. You can definatley tell that DJI takes the time and effort to plan their gimbals out and ensure that they are going to be as functional as possible while still having that professional look to them. The Ronin gimbal range also looks sleek too while the design ensures that the moving parts of the gimbal head can offer your Nikon d5300 its full range of movement.
The build quality is also excellent too. The gimbal is surprisingly light for its size and the maximum load capacity that it can support while its build quality is also surprisingly robust too. As many videographers need to travel around with their gimbals for work the robust nature of the Ronin S ensures it can take a few knocks without issue.
Our Verdict
It should be no surprise that the DJI Ronin S cames out as our primary gimbal recommendation for the Nikon d5300. It really is an excellent bit of kit and it would seem that a large amount of the gimbal owning community agree with us too. We have no doubt that the gimbal will be able to serve both you and your d5300 well and provide you with all of the image stabilization that you will ever require.
Click Here To Check Prices And Availability!
Click Here To Read Independent Reviews!
The Zhiyun Crane Plus
As we mentioned back at the start of the article, we are also going to be covering a more budget-friendly handheld gimbal for Nikon d5300 owners that have primarily been designed for use with mirrorless cameras. That said though, the Zhiyun Crane Plus is a great bit of kit and can easily support the weight of a d5300 provided you are only using a light set of accessories on it.
Now, only you will know the needs of your sessions and be able to work out the weight of your lens, video light, microphone, and any other gimbal accessories that you use. With your d5300 only being around the one pound of weight mark, this leaves around 4.5 pounds of available payload weight on the Crane Plus for any accessories that you may need to use.
With the low price tag, great performance, decent load capacity, and excellent battery life, it is no surprise that the Crane Plus has been such a hit within the community with many people choosing it as their gimbal stabilizer of choice.
Performance And Functionality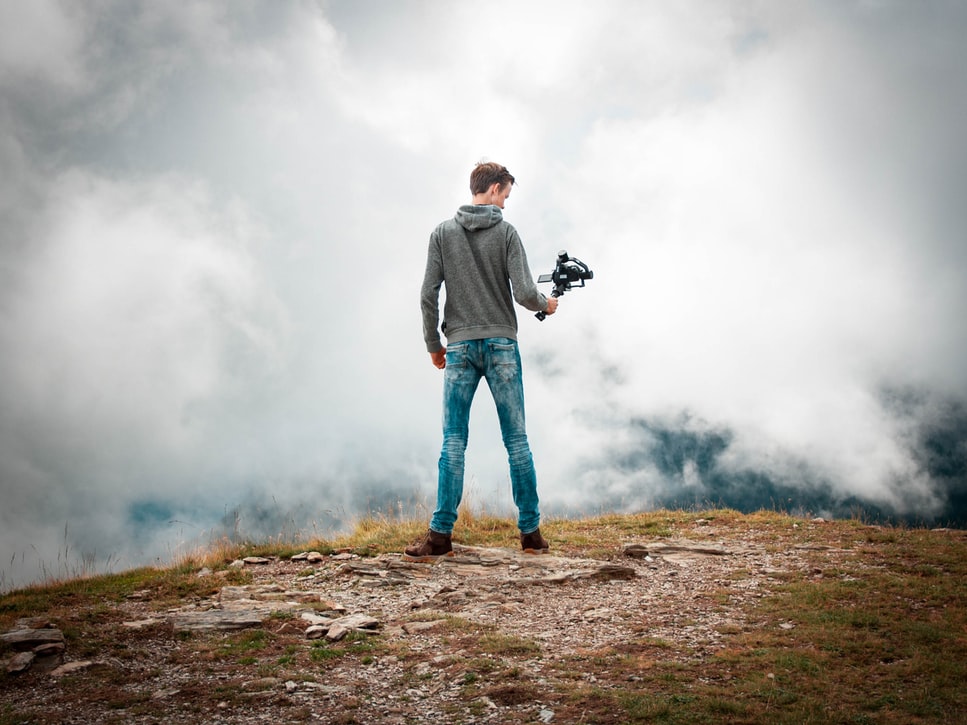 As we touched on, the Crane Plus is able to support around the 5.5 pounds of payload weight mark when fully rigged up. That said though, for the best performance with your Nikon d5300, we would recommend that you try to keep the payload weight of your gimbal below the five-pound mark for optimal performance. With the d5300 being so light, this shouldn't be difficult if you are using a lightweight setup.
The battery life of the Crane Plus is also excellent and Zhiyun really has done an excellent job in overhauling the battery system of this latest generation of gimbals compared to what they were previously capable of. The gimbal will provide a battery life of up to eighteen hours when used with a lightweight mirrorless camera.
That said, although the d5300 is pretty lightweight by DSLR standards, it is a fair bit heavier than a mirrorless camera so we would expect you to gt between twelve and fifteen hours of battery life out of the Crane Plus when using a Nikon d5300 with it. The gimbal also has quick charge technology and can go from empty to full in only 3 hours!
The sample cinematic video footage above was recorded using the
Zhiyun Crane Plus
and a
drone
. We feel that it offers an excellent example of what the  3-axis gimbal is able to provide for you and we have no doubt that it can help to improve the image quality that you are able to capture if you only plan to use lightweight setups with your Nikon d5300.
Just like the DJI Ronin S covered above, the Crane Plus also has an updated point of view mode, multiple time-lapse modes, motion memory modes, object tracking modes as well as some overhauled technology. For example, the motors used in the Crane Plus have been totally overhauled to ensure that they offer the best possible performance. Additionally, its balancing algorithm is second to none and has had a ton of work done on it to update it to what modern camera rigs require.
Click Here To Check Prices And Availability!
User Interface And Control System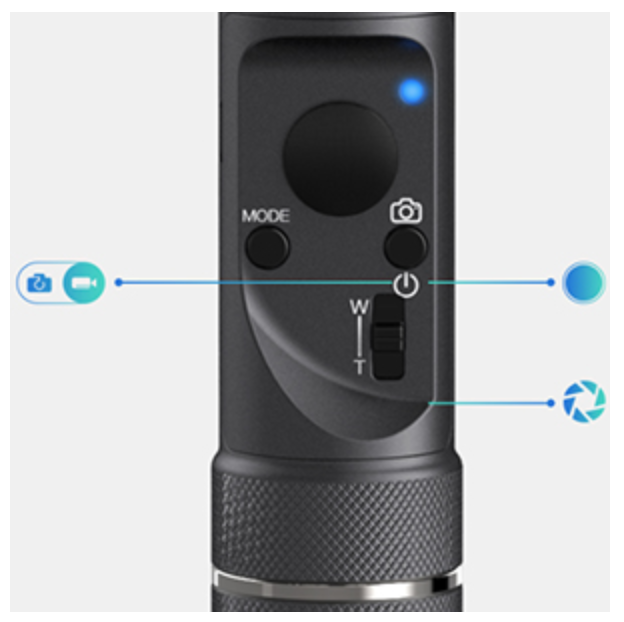 Similar to the DJI gimbal covered first in the article, the Crane Plus has a simple control system that is very easy to learn and use. This ensures that if you are new to using a gimbal you will be able to get your Crane Plus out of the box after ordering it and put it to work quickly and use it efficiently. Additionally, if you are a seasoned gimbal operator and you have worked in the space for a few years, the gimbal also offers everything you would expect or need for your sessions too.
The Zhiyun Smartphone App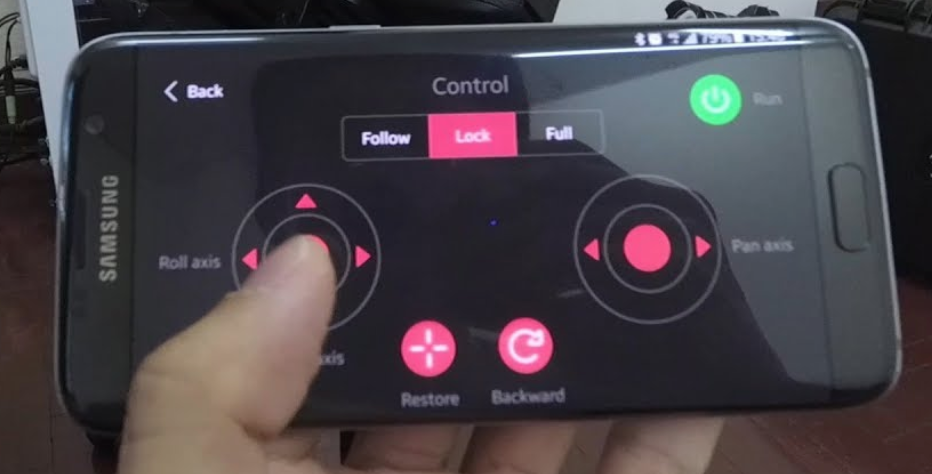 We have heard that Zhiyun are apparently going to totally overhaul their smartphone app soon and in all fairness, it definatley does leave it as both of the smartphone apps for the other gimbals on our list blow the Zhiyun app out the water. At the time of writing, it has problems with pairing up with all of the Zhiyun gimbal range, the interface is confusing at times, and if you do manage to pair the app with your gimbal, it seems to just randomly drop the connection as it sees fit.
Let's just hope that Zhiyun has pushed the update for the app live by the time that you are reading this so you don't have to put up with these issues when you are using it.
Build Quality And Design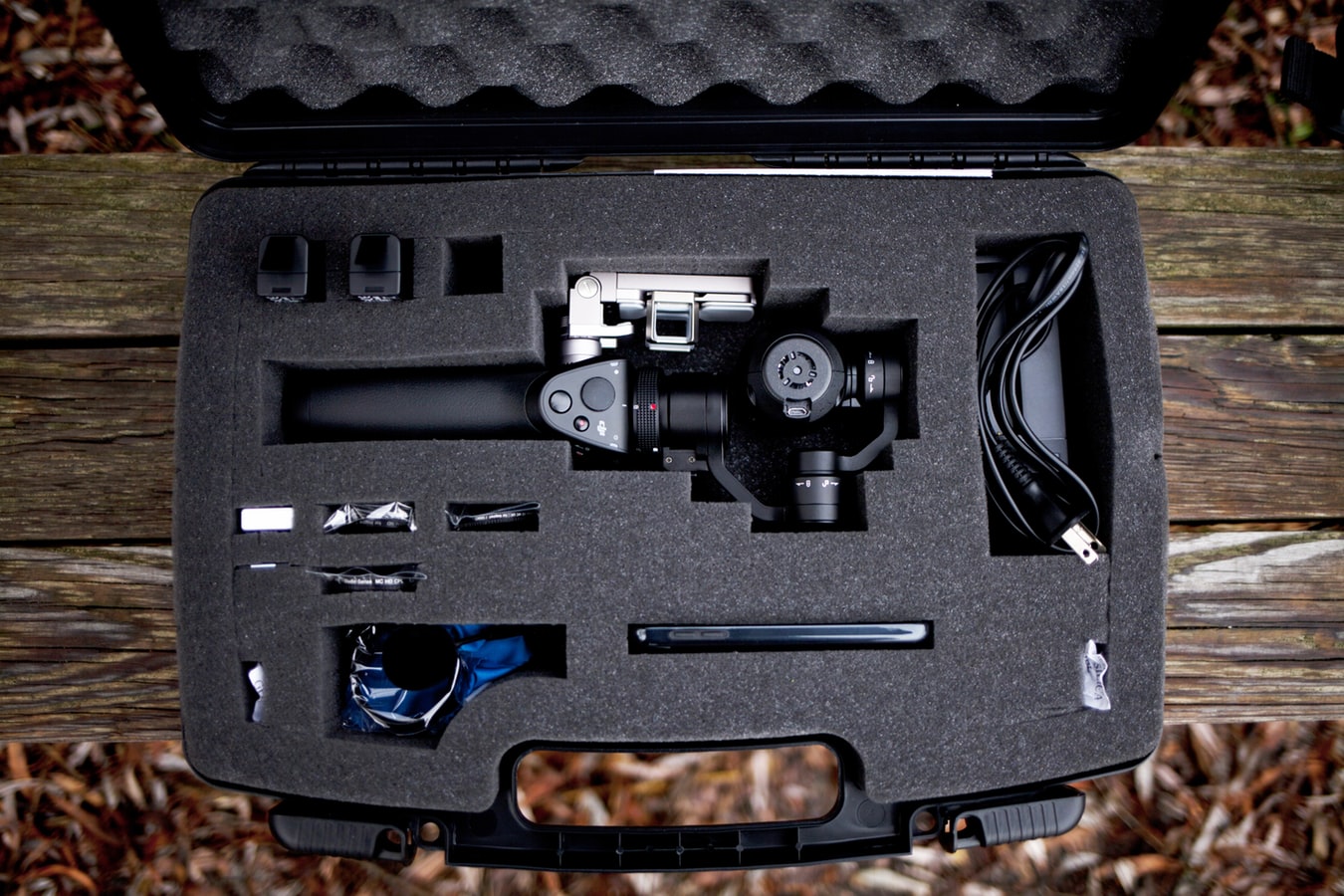 The build quality and design of the Crane Plus is pretty similar to what the rest of the Zhiyun gimbal range use and to date, sticking with the same simple to use core concepts have done very well for Zhiyun and kept them at the top of the gimbal market for a very long time now. Additionally, sticking with the same design philosophy lets users know what they will be getting as there are an absolute ton of reviews of the previous generations of Zhiyun gimbal online.
Build quality-wise, a few tweaks have been made to help reduce the total weight of the gimbal to ensure that it is competitive with the other modern gimbal stabilizers but all in all, it is pretty similar to the rest of the Zhiyun and does a great job of keeping the gimbal safe during use.
Our Verdict
Like we said, and we can't stress this enough, if you are only ever going to be using a lightweight setup for your Nikon d5300 then the Crane Plus can be a great partner for it. It will provide some great image stabilization for your gimbal and present a great, more budget-friendly option than the DJI Ronin S covered above.
Additionally, we also have a dedicated review of the Crane Plus online that goes into much more detail on the gimbal than we were able to in this post due to featuring the separate gimbal stabilizers for your Nikon d5300.
Click Here To Check Prices And Availability!
Click Here To Read Independent Reviews!
The Moza Air 2
The final gimbal we are featuring for the Nikon d5300 is the Moza Air 2 and we would only really recommend this gimbal if you know for a fact that you are going to be using a really havy setup with your d5300. Even then, with a DSLR as light as the d5300, it will be a very rate setup where you would actually have to use the Air 2 over the DJI Ronin S that we covered first in the article.
That said, the Moza Air 2 is a great bit of kit that has built up a well deserved reputation within the community over the years. Due to this coming in at third place and only being the optimal gimbal choice for your d5300 for a very specific gimbal market, we will just be skimming over the Air 2 section of the article to help save your time.
Performance And Functionality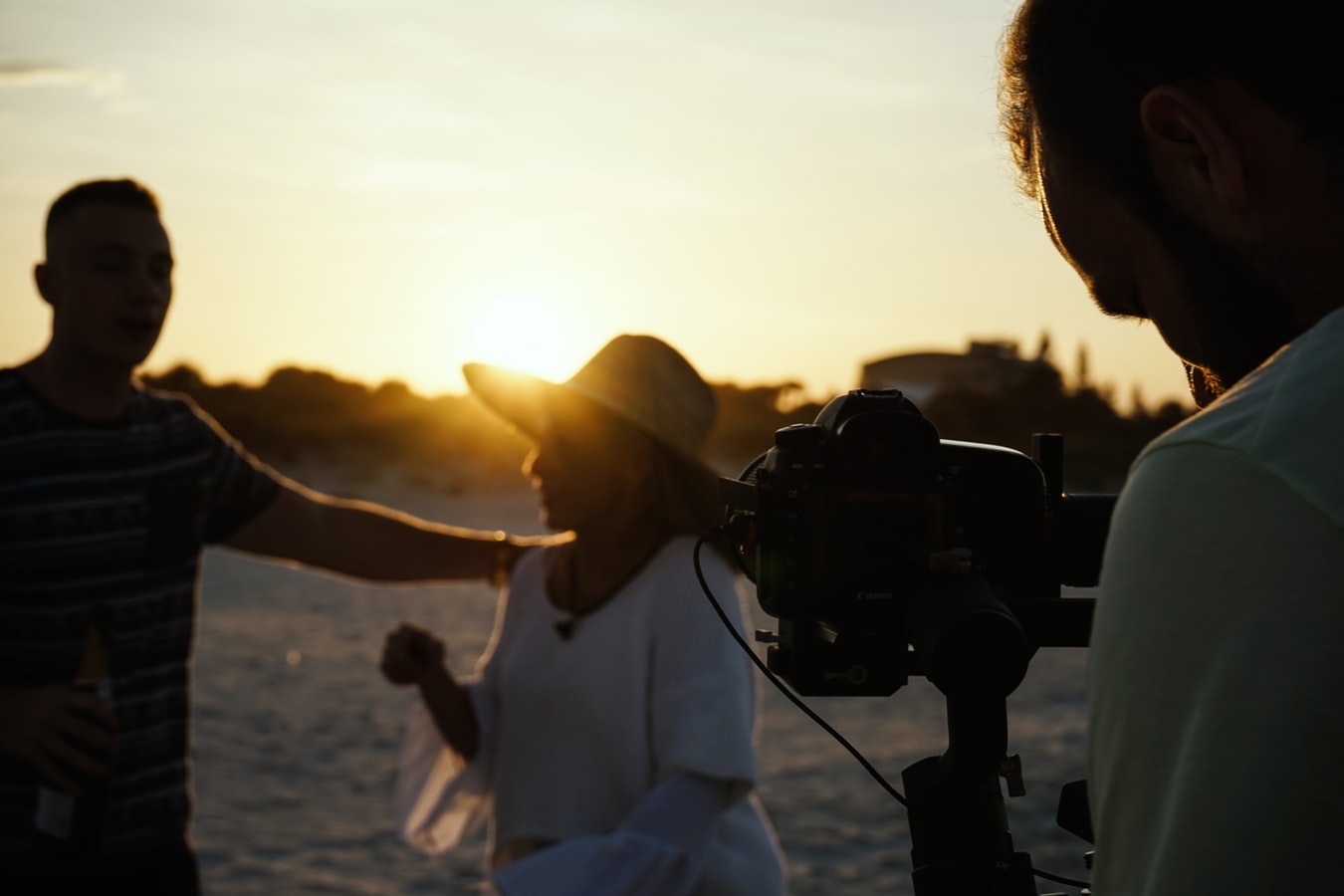 The main selling point of the Air 2 is its massive 9-pound maximum load capacity that ensures that it is a great handheld gimbal stabilizer for any heavy lifting that you may have. The low price tag of the Air 2 also means that it can be much more cost-efficient than the
Zhiyun Crane 3
that also has a massive maximum load capacity but it also has the price tag to match it.
The Air 2 is also able to provide you with around sixteen hours of battery life and due to it having been specifically designed for use with the heavier camera rigs, even if you do use up most of the available payload, the battery life should not dip below the twelve-hour mark. Once dry, the Air 2 can be charged back to full in around 4 hours when charged from a mains power outlet too.
The cinematic video footage in the clips above does a decent job of showing the type of image stabilization that you can expect from the Moza Air 2 when using it with your Nikon d5300 when mounted with some heavy camera accessories.
Click Here To Check Prices And Availability!
User Interface And Control System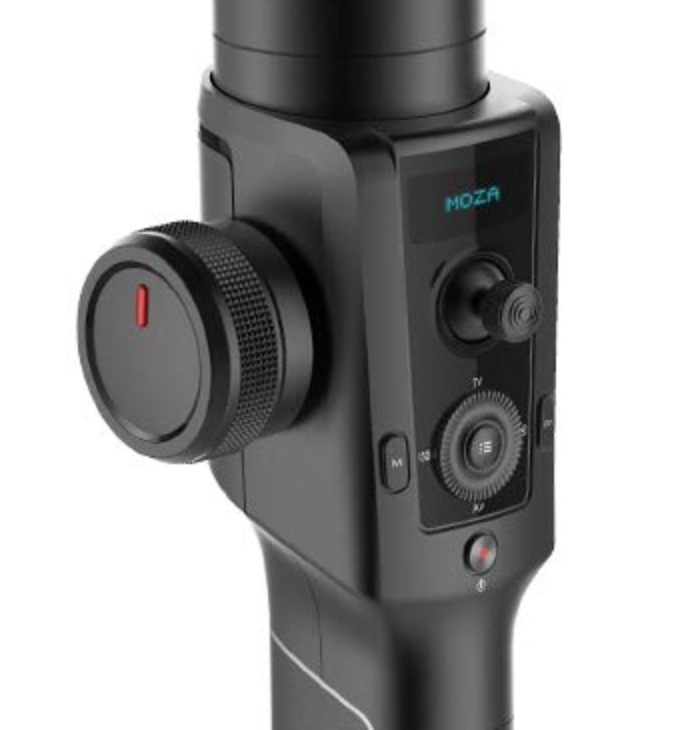 The Moza handheld gimbal range actually has one of our favorite control systems on the market right now as shown in the image above. We fully expect them to integrate some form of touchscreen into their future generation of gimbals too and we expect them to end up leading the way when it comes to controlling systems unless DJI makes some changes.
That said, the system on the Air 2 is very easy to use and we doubt that any of our readers will have problems picking it up and getting it to work with their setups. The LCD panel on the gimbal is clear and the joystick is responsive making it a pleasure to use.
The Moza Smartphone App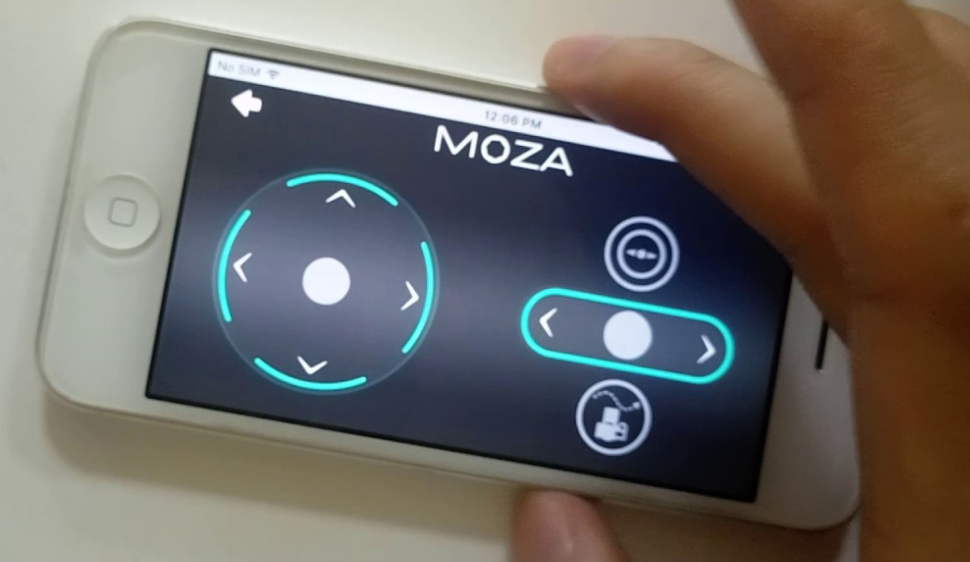 Other than DJI, we feel that Moza are the only other gimbal brand with a fully serviceable smartphone app at the time of writing. This helps to provide you with some wireless remote control functionality for your gimbal while you have your Nikon d5300 mounted on it and also allows you to quickly and easily change some key settings if required.
Build Quality And Design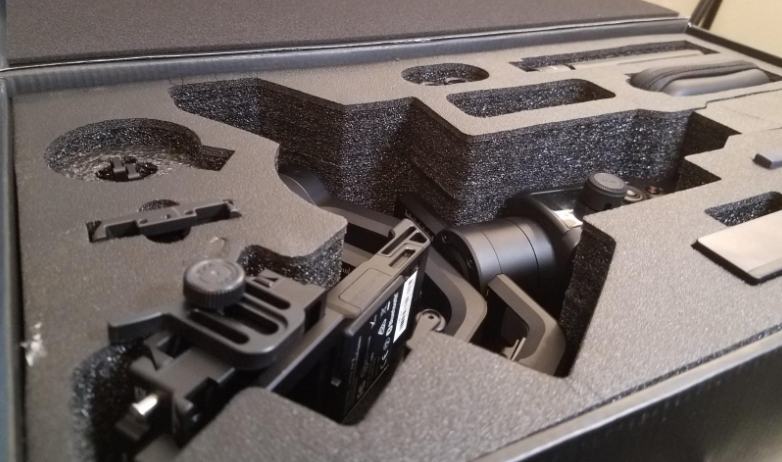 The Moza gimbal range has a very robust build quality that helps them withstand any bumps or knocks coming their way during use. Additionally, a number of things in the Air 2 has been redesigned when compared to the Air one to help keep the overall weight of the gimbal as low as possible. Due to this, the Air 2 is pretty lightweight considering its massive payload and makes it easier for you to support the weight of the gimbal while it has your d5300 rig mounted on it for those longer sessions.
Our Verdict
As we said, we would only recommend the Moza Air 2 for the Nikon d5300 if you know you are going to be using a really heavy camera setup that will need the large payload capacity. The Air 2 is easily able to provide you with the image stabilization for these higher payload weights and can improve the image quality of your footage with heavy setups.
Click Here To Check Prices And Availability!
Click Here To Read Independent Reviews!
Wrapping It Up
That brings our article covering what we feel are the best gimbals for Nikon d5300 cameras currently available on the market right now. We also have our ultimate DSLR gimbal guide where we compare a five of the best DSLR handheld gimbals available on the market right now to each other.