The Ultimate Godox TT685S Review!
Sony has been knocking an absolute ton of new camera bodies out over the last year and a half leading to more and more people reaching out with questions about various camera accessories that are designed for use with the Sony camera range. With a few new additions to the Sony Alpha range released in the last six months alone, we have seen an almost exponential spike in the number of people reaching out with various questions.
One popular camera accessories that we have seen asked about time and time again is the Godox tt685s that of course is the Sony variant of the hugely popular Godox tt685 intermediate price point camera flash. The tt685s essentially has the regular tt685 tech in it while also having the Sony autoflash system added on to allow it to quickly and easily sync to the various cameras from the Sony range that also use the system.
Since its release onto the market, the Godox tt685s has proven to be a very popular flash head to offering to borderline professional level performance while being at the lower end of the intermediate flash unit price range. This not only lets you get some excellent performance out of your camera flash unit also means that you don't have to break the bank in doing so. On top of this, the flash has gone from strength to strength to grow a massive customer base for itself and earn a great reputation amongst the Sony photography community  since its release that just keeps getting stronger.
Due to seeing a steadily increasing number of people reaching out and asking about the tt685s over the last few months, we have decided to dedicate today's article to our ultimate Godox tt685s review to try and help as many of our readers as possible who are considering adding this great little flash unit to their camera accessories. Although there is some stiff competition for the Godox tt685s in the intermediate price bracket, we feel that its slightly lower price point and similar if not better performance than what most of the compeating flash units can provide puts it in good sted. The flash is packed with features to ensure that you are getting the best possible bang for your buck while also having some of the best overheating prevention systems at its price point overcoming the main issue over overheating with the cheaper flash units on the market.
Performance And Functionality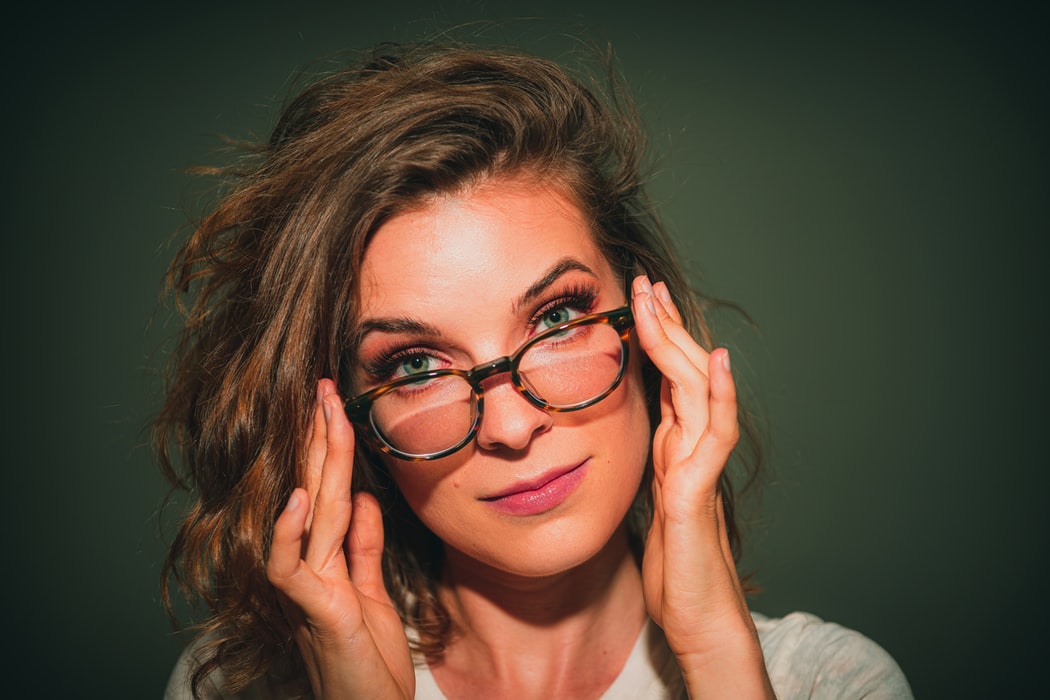 As we touched on above, one of the main reasons that the Godox tt685s has managed to become so popular amongst the Sony camera owning community is the excellent performance and functionality that the flash unit provides for such a low price tag. This makes it an ideal flash unit for both the advanced and entry-level photographers while offering the functionality that photographers of all levels will be able to put to good use to improve the low light image quality that they can capture.
The Godox tt685s supports manual mode, slave mode, auto flash, and i-TTL II allowing photographers to integrate it into their photography sessions no matter the situation or their needs. Being fully 2.4G compatible the flash is usable by the majority of wireless technologies on the market right now allowing you to integrate your tt685s into a multi-flash setup without issue and use a number of wireless remote control flash triggers with the setup too.
As you would expect from a modern intermediate price point flash unit, the tt685s also supports a variable flash recycle time with a range of 0.1 seconds to 2.6 seconds. Although this is commonplace amongst the flash units at this price point, the design of the flash unit helps to minimize the chance of it overheating when used with a fast recycle time in quick succession over a long photography session. A number of the compeating flash units at this price point in the market have multiple issues when it comes to overheating but Godox really has done a great job with designing this latest range of camera flash units to avoid these issues.
The flash unit also comes with a fully adjustable flash duration of 1/300 seconds to 1/20000 seconds and again, even using a short flash duration with a fast recycle time over those longer sessions does not create issues with overheating. This is very rare, even at higher price points in the market from the premium level camera flash brands but Godox has done a great job of designing the tt685s.
The flash coverage range of the tt685s is also variable between 20mm to 200mm while also having a guide number of 60, ISO 100 making it ideal for most photography niches. If you are involved in run and gun style flash photography then this makes the Godox tt685s a solid fit as it takes little to no set up to capture a decent photograph requiring minimal effort on your part. The tt685s also fully support high-speed sync up to 1/8000 seconds, first and second curtain sync, flash exposure compensation with manual stops in one-third increment as well as a few other less used features that we doubt most photographers will need.
When it comes to battery life, the tt685s is able to provide you with just over two hundred full power flash activations per set of fully charged batteries. Due to the higher flash output levels available with the Godox tt685s, it requires four AA batteries rather than just two but we feel that the improvements in performance definatley make this worth it. Additionally, for optimal performance, we would always recommend that you use some decent, cheap high capacity AA rechargeable batteries with the tt685s when capturing photographs.
Considering that the flash hovers around the $100 price point depending on the retailer whole providing you with all of these features to offer the best image quality possible it is obvious why it is such a popular option amongst Sony camera users. On top of this, many people have also posted their own independent reviews of the flash unit online that you can skim over for some independent opinions of the flash too.
User Interface And Control System
You can see the control system for the tt685s above and as you can see, Godox has pretty much stuck to the whole if it ain't broke, why fix it mantra with the system being very similar to what they use on their other flash units. In all fairness to Godox though, we rarely see people complaining about having issues with the design of their control system and we feel they have a solid little system that is always implemented well.
The system is based around the standard rotary dial, LCD panel, and button setup that offers maximum control of the flash unit to the photographer while being as quick and easy to use as possible. If you are an entry-level photographer and have never used an external camera flash before, the system on the tt685s is great for you as it is very easy to learn while allowing you to learn the basics of it within minutes and go about capturing the photographs that you want.
The LCD panel on the tt685s is slightly larger than the screens on the compeating flash units offering the tt685s a slight advantage as it makes it that little bit easier to actually see the data that is being displayed during use. If you are a more advanced photographer and know that you will be tweaking your flash settings on a regular basis over the course of a photography shoot this is handy. It makes changing your settings just that little bit easier and the backlit LCD screen ensures you can flick through the navigation menu quickly even in low light.
The rotary dial and buttons on the tt685s are solid and very responsive to touch ensuring that they register your touch. Although rare at the intermediate flash price point, some of the cheaper entry-level camera flashes on the market can be a pain to actually register a button press and end up wasting time.
One particular thing that we do like on the tt685s is that the on/off switch is an actual physical switch rather than a button. A number of modern flash units have switched over to the button press system where you have to hold them for three or five seconds before the flash will turn off. In our opinion this is annoying and people often think their flash unit is off when it is actually still on due to not holding the buttons long enough. We will always take an actual on/off switch over a button-based system on our flashes but this does come down to personal preference.
All in all, we feel that Godox has made the right choice of sticking with the same system that they have tried and tested on their older flash units as well as sticking with an on/off switch. The interface is very easy to learn to make it ideal for an entry-level photographer while also offering some quick and easy customization for the advanced photographer too.
Build Quality And Design
In our opinion, Godox and Neewer both have an excellent build quality on their cheaper flash units ensuring that the tt685s is nice and tough while also being as small and light as possible too. If you work in photography niches where you have to travel with all of your camera accessories in a kit bag, the robust nature of the Godox tt685s ensures that it can easily take the bumps coming it's way from the other gear in your bag without issue.
The flash head is only 8.2 x 3.3 x 3.7 inches while coming in at only 1.15 pounds of weight too making it very easy to place in your kit bag without needing much space or adding much weight. If you are in a niche where you travel around via plane with all of your gear the lightweight of the flash unit can help ensure you stay within your baggage weight allowance.
The connecting joint on the tt685s that attaches the body and head of the flash together offer a full 0-360° horizontal pan with a -7-90° verticle tilt to allow you to easily bounce the flash when needed. Although a few compeating camera flashes on the market in this price range also offer a full 0-360° rotation these days, the majority don't so it is nice to know that you can fully rotate the Godox tt685s if needed. Additionally, the actual connection joint on the flash unit is solid and does not feel weak or as if you are about to rip the flash in two when adjusting its pan or tilting angles either.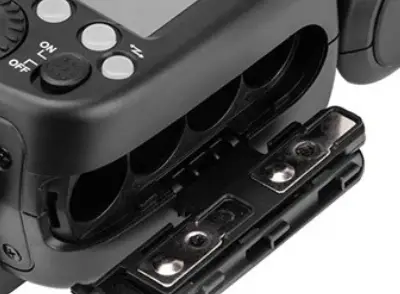 As we have touched on a few times throughout the article now, the design of the tt685s offers some excellent protection against overheating even if you are using flash settings that can potentially generate a ton of heat. There are two main tweaks that Godox has made with the tt685s to do this with the first being increased airflow in the flash unit to maximize heat dissipation and the second being its battery housing as shown in the image above.
Now, this may not seem like much but whereas many compeating flash units use a two by two battery housing that often ends up just passing the heat between the batteries in the flash and causing it to overheat quicker, the Godox tt685s uses a one by four battery housing. The one by four housing offers maximum heat dissipation for the batteries allowing them to cool down quickly during use and allow you to keep activating the flash unit, even with a fast recycle time and short flash duration without issue.
Our Verdict
That concludes our Godox tt685s review and we are happy to say that the tt685s can make a great, budget-friendly addition to the camera accessories of any of our readers who are considering purchasing it. In our opinion, the tt685s has definatley proven itself since its release and the great reputation that the flash has earned just backs up our own thoughts on it too.
Now, if you are on a very tight budget but still want to pick up a decent flash for your Sony camera then the little brother of the Godox tt685s, the Godox tt350s is also a decent little flash unit while being a little cheaper yet still offering some excellent features. It also has a solid reputation amongst the Sony owning photography community too and we also have our own dedicated review of the Godox tt350s online that you may find helpful too.