The Ultimate Manfrotto MT055XPro3 Review!
Our regular readers will probably be aware that one of the main tripods that we always recommend to our readers is the Manfrotto MT055XPro3 no matter what their situation. In our opinion, it is a solid tripod that offers some of the best possible performance and functionality available for its price point. The level of image stabilization that it provides is outstanding for its price point and we have no doubt that it can help improve the image quality of any photographer, videographer, vlogger, or social media influencer no matter what camera body they use.
After recommending the MT055XPro3 so many times, we realized that we have never actually published a full, dedicated Manfrotto MT055XPro3 review so we have decided to make the MT055XPro3 the subject of today's article. This gives something to link our readers to when they start asking for advice on high-quality tripods and points out all of the reasons that we feel the MT055XPro3 is such a solid little tripod that has a very fair price tag for what its worth.
Now, like much of the Manfrotto tripod range, the MT055XPro3 is available in a two variants. A cheaper aluminum variant and the more expensive professional level carbon fiber variant and both builds of the tripod have managed to earn an excellent reputation for themselves. Now, both variants of the tripod are almost identical other than the carbon fiber one being around 1.1 pounds lighter and a fair bit tougher than the aluminum variant.
Although both versions of the tripod are great, the recommended variant for you will largely depend on your plans for the future and your current budget. If you are on a tight budget or only plan to be taking part in photography or videography for five years or less then the aluminum variant is probably the better option. If you are a professional-level photographer or videographer then the carbon fiber variant is the obvious option as it is a true investment and can last you decades.
This is due to the corrosion the aluminum variant will take over the years meaning that depending on what you put it through, in three to five years it will likely need to be replaced due to structural degradation. On the flip side, the carbon fiber variant of the tripod does not corrode from the elements and with proper care can last you for decades without its structure degrading. This means that although the aluminum variant is around half the price of the carbon fiber variant if you are planning on using your tripod for more than three to five years, it's better to go with the carbon fiber variant from the get-go as it ends up saving you money.
Anyway, the vast majority of the points we will be making from here on in the review of the Manfrotto MT055XPro3 will stand for both variants of the tripod. If we do touch on a topic that is different between the two then we will specifically say but other than that, any feature we mention will be relevant to both versions of the tripods.
Performance And Functionality
The Manfrotto MT055XPro3 offers a great maximum load capacity of 19.8 pounds (9kg) meaning that it is easily able to support the weight of the vast majority of popular camera setups used at the time of writing. It makes very easy work of all mirrorless camera rigs as well as pretty much every single heavy DSLR camera rig that we can think of off the top of our heads.
On top of this, the variable leg positions and next-generation leg locks that we will cover in more detail later in the article ensure that the MT055XPro3 can support even super heavy, long telephoto lenses too. If you are working in a niche where you need to use a long telephoto lens then this is a godsend as even at this price point in the market, there are some compeating tripods that can tilt with super long lenses. Thankfully though, this is is not an issue with the MT055XPro3 as it holds its center of gravity and its adjustable leg positions essentially work as an anti-tilt feature.
Another great feature of the Manfrotto MT055XPro3 is that it has an absolutely massive usable range that allows you to always have your camera angled as required to get the image or footage that you need out of your camera. At the upper end, the MT055XPro3 can provide you with a maximum usable height of 170cm with the center column fully extended and 140cm with the center column down.
In addition to this, it also provides you with an absolutely tiny minimum usable height of only 9cm beating out the vast majority of compeating tripods at this price point in the market. If you are into your macro photography or videography, being able to get your camera as low as only 9cm while still having the professional-level image stabilization of the MT055XPro3 is absolutely excellent, especially when you factor in its maximum usable height as many brands either try to be small or tall but rarely both.
Now, a potential weak point of the MT055XPro3 is that in exchange for this massive usable camera range, it comes in with a closed length of 61cm. Now, in all fairness to Manfrotto, they don't market the MT055XPro3 as a travel tripod and we would expect a regular tripod to come in at around the 60cm mark for this height so it is about average. That said though if you know that you are going to be traveling by air on a regular basis then just keep the closed length of the tripod in mind although it shouldn't be a problem if you pack all of your gear into something like a Pelican case for travel anyway.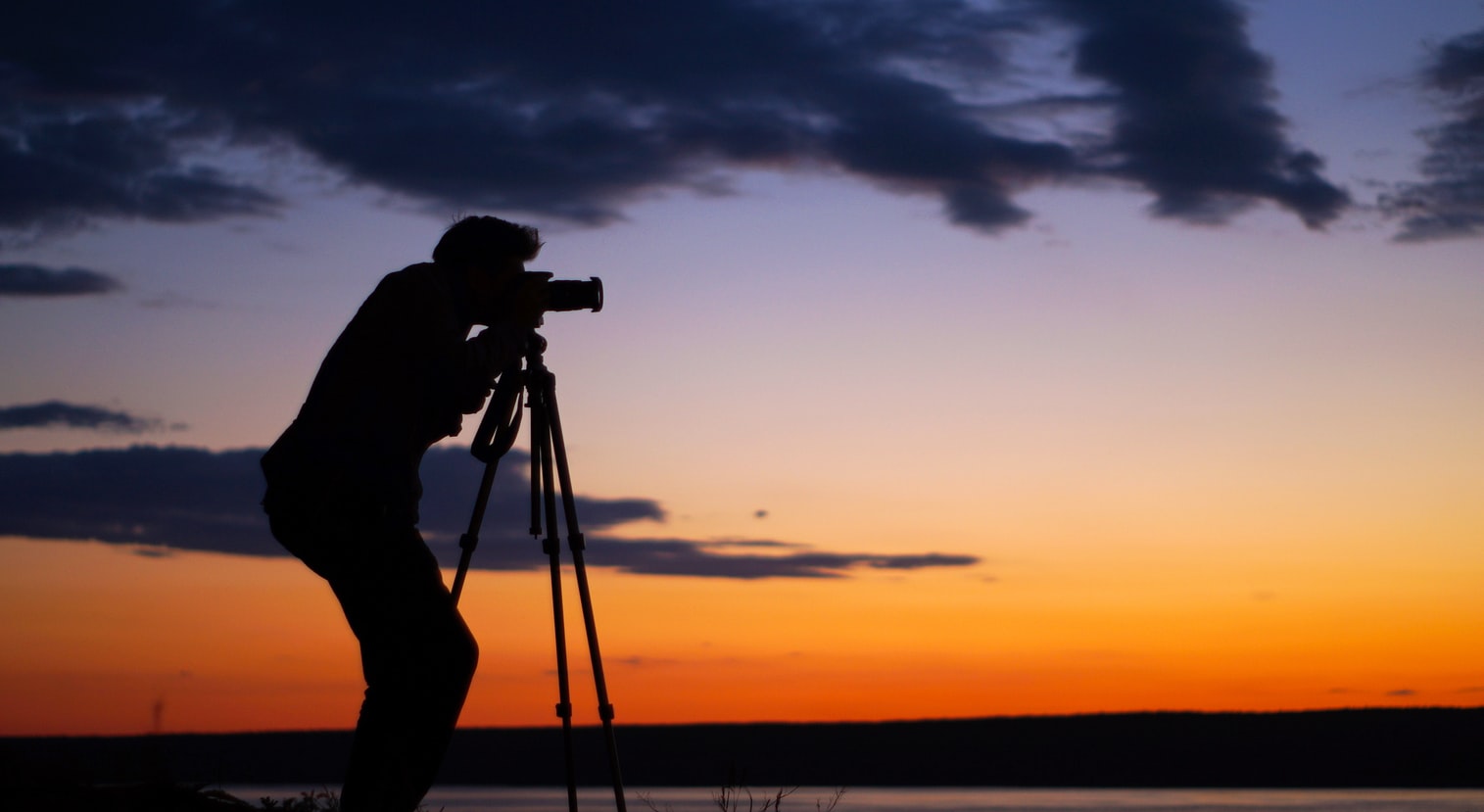 As we touched on earlier in the article when talking about the tripod's ability to support super heavy, long telephoto zoom lenses, Manfrotto has innovated on the traditional flip-lock leg locking system to give us what they call their quick power lock system. It is essentially a beefed-up flip-lock that has an additional lever inside of it when locked to help to ensure that your tripod has maximum stability once your leg locks are in place.
The whole system operates in a very similar way to a traditional flip-lock but has that extra layer of security hidden away inside of it. Not only does this ensure that the legs of your tripod will hold the position and length that you lock them at but it also gives you the peace of mind that your camera rig is safe when mounted. Although some people do prefer twist locks due to how quick they are, flip locks are definatley better for keeping your tripod leg in place and the Manfrotto quick power lock system just takes this a step further.
Another thing that Manfrotto has decided to switch on the MT055XPro3 to ensure that they have that extra advantage over their competition is what they call their one-finger operation system. Essentially it is a system where the vast majority of tasks on the tripod should be able to be completed with only one finger. In our opinion, it is a little gimmicky as your natural grip on most things will go with multiple fingers anyway but the ease of use is there.
Now, our personal favorite feature on the Manfrotto MT055XPro3 has to be its easy link connector system. The majority of the Manfrotto intermediate to professional level tripods have this system on them now and it essentially allows you to turn your tripod into a mini portable photography or videography studio.
You can mount any number of camera accessories to your camera via the system to make your life as easy as possible while in the middle of a session. For example, say you need an LED video light mounting, simply mount it to your tripod via the accessory arm and you are good to go. Other popular camera accessories to mount via the system include reflectors, microphones, and additional flash units but you can mount pretty much any camera accessory that you need.
When you take all of this into account, it really is easy to see how the MT055XPro3 has managed to earn itself such a large share of the market since its release. Both the aluminum and carbon fiber variants of the tripod also have a very fair price tag in our opinion so it is not surprising that so many people who own the tripod have posted their own glowing reviews for it. It is well worth spending a few minutes going over those reviews as they offer some great insight into the MT055XPro3 from photographers and videographers who use it as their go-to tripod of choice on a regular basis.
User Interface And Control System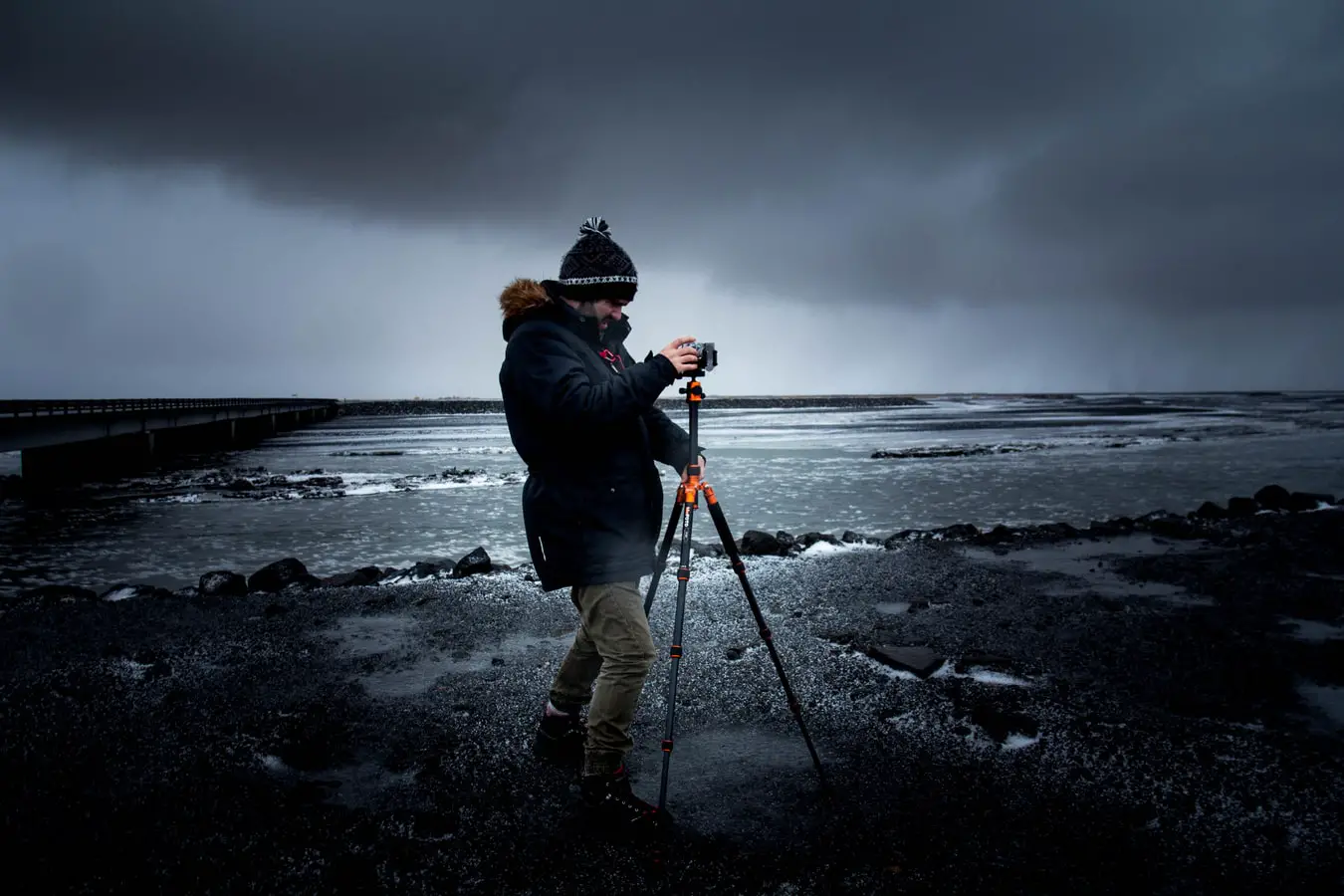 As you would expect from a modern Manfrotto tripod, all of the systems are as user-friendly as possible to ensure that anyone, even if this is your first ever tripod or at least your first serious tripod can quickly and easily learn how to operate the tripod with ease. We have already touched on the quick power lock system and its easy link connector system in the section above so we won't be recovering it again in this section.
The main thing that we want to touch on in the user interface section for the MT055XPro3 is the 0-degree column and its four leg angles that allow you to adapt the tripod to meet the needs of pretty much any situation that you may find yourself in. The supporting leg angles are 25°, 46°, 66°, and 88° with the actual angle locks being very smooth and easy to use. Many of the compeating tripods at this price point have a slightly awkward system to secure the leg angles in place but the MT055XPro3 is very smooth and easy to adjust.
We actually tried to work out how it was so easy when compared to the compeating tripods and we were unable to find any solid information on it. Due to this, we are just presuming that it is something to do with the Manfrotto one finger system to ensure that everything is as easy to use as possible.
Another solid system on the Manfrotto MT055XPro3 is its rotating bubble level system that we absolutely love. It is something so simple and easy to use that can actually help you out while using your camera but at the time of writing, most tripod manufacturers are not adding them to their own tripods. Essentially it lets you rotate the bubble level on the tripod around its central column to allow you to see it in various positions.
If you are planning to use a large camera body with the tripod, this makes your life easier as so many tripods position their bubble level in a bad, fixed location meaning you can't see it with a large camera body. Thankfully, if you mount your camera body of choice to the MT055XPro3 and your bubble level is covered you simply just spin it around to a location where you can see it.
Build Quality And Design
Moving onto the build quality of the tripod, as you can probably guess with it being a Manfrotto product, the build quality is absolutely outstanding and Manfrotto has managed to make an excellent tripod that is very tough and robust. Although the
aluminum variant
of the tripod is robust and tough, the
carbon fiber variant
variant blows it out the water due to the tougher and lighter properties of carbon fiber.
As we mentioned back at the start of the article, the aluminum variant of the tripod will likely need replacing within three to five years depending on what you are doing with it. This is due to elemental corrosion and we see so many people who still think that aluminum can not corrode but this is untrue! Unlike steel that rusts when corroding, aluminum secretes a white powder that turns from a fine flour dust into a more gain like dust similar as the corrosion gets worse.
The carbon fiber variant of the tripod does not have this weakness and is much better at holding its structural integrity too and this is why it can potentially last you decades without being replaced provided you look after it.
Our Verdict
That brings our Manfrotto MT055XPro3 review to a close and we would highly recommend the tripod to our readers. It is an excellent source of image stabilization that can be added to your camera accessories and work in the vast majority of situations without issue. In our opinion, the aluminum Manfrotto MT055CXPRO3 is an absolute steal at its price point in the market and pretty much outright beats all of the competition.
Although the carbon fiber Manfrotto MT055CXPRO3 is an excellent bit of kit, it is probably more suited to a professional level photographer or videographer who will be using it long enough to warrant its higher price tag. That said though, even being double the price of the aluminum variant the carbon fiber MT055XPro3 is definatley work purchasing if you know you will be using it for five years or more.
If you are yet to make your mind up and would like to read more reviews then we would highly recommend that you skim some of these as they are have been posted by independent photographers and videographers who use the MT055XPro3 as their go-to tripod of choice. They offer a great insight into how good the tripod actually is and show why it is such a popular option amongst the community with no sign of compeating brands knocking it off the top spot any time soon.