The Ultimate Neewer Gimbal Head Review!
After covering a few other popular gimbal heads for tripods over the last few months we have noticed a large number of people reaching out specifically for advice on the Neewer 360 degree gimbal head. This great little gimbal head is seeing a steady increase in its popularity due to the fact that it comes with a very low price tag while offering some excellent performance with a great build quality too. Neewer has essentially positioned themselves as the best budget-friendly brand in the photography and videography space that offers the best quality possible.
Due to this and the fact that we are always doing our best to help as many of our readers as possible, we have decided to publish our full, dedicated Neewer gimbal head review. We know that a number of our regular readers are big fans of their bird and wildlife photography and the Neewer 360 is an excellent little gimbal head that you can treat yourself to without breaking the bank.
Since its release onto the market, the gimbal head has gone from strength to strength and dominated the entry-level gimbal head niche as the competition simply can't compete with the performance that it can provide you as well as its low price tag. This shows in the reputation that head has managed to earn for itself amongst the community that just keeps on getting better and better.
It offers outstanding performance for its price range and is perfect for the vast majority of wildlife photography and videography situations you may find yourself in as well as for both flying and sitting birds too. It is rare that we get to recommend a product designed for the entry-level market that is able to compete with the majority of the intermediate level products yet has an entry-level price tag but in our opinion, the Neewer gimbal head definatley fits into this box!
Performance And Functionality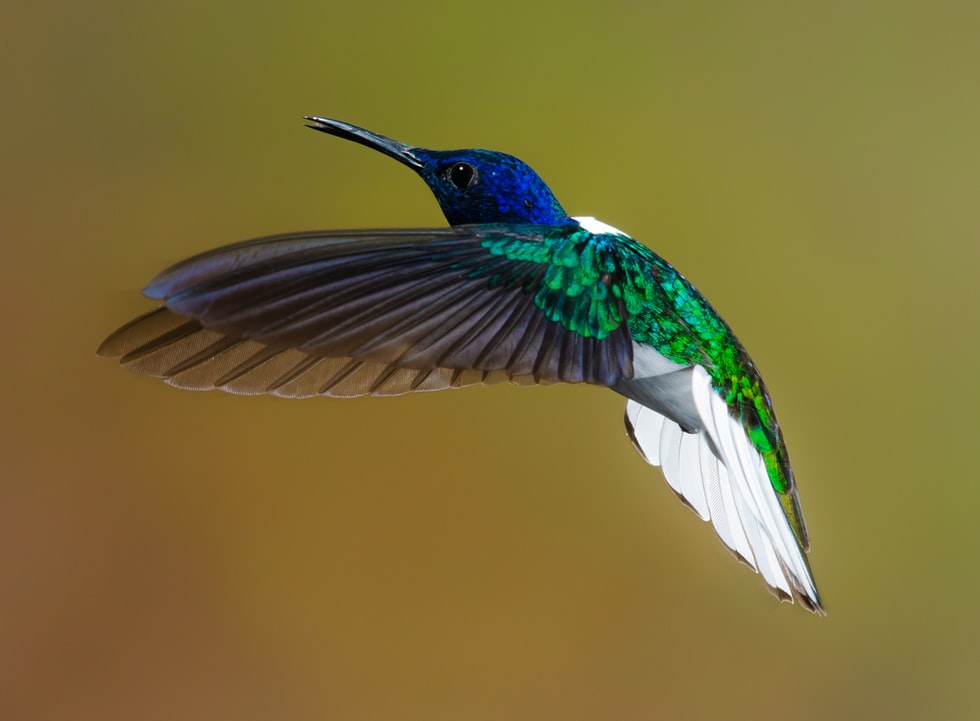 As we touched on earlier in the article, in our opinion, the Neewer gimbal head has some of the best performance available in its price range at the time of writing. It outperforms its competition so much that it has grown its customer base and reputation to essentially dominate the price range. Due to this, we want to take a more in-depth look at the performance and functionality that the gimbal head offers to try and explain why it has been so successful amongst the community in such a short period of time.
First up, we have the maximum load capacity of the Neewer gimbal head with it being able to support camera payloads of up to and including thirty pounds of total payload weight. At the time of writing, the majority of compeating gimbal heads around this price range can offer around twenty-five pounds of load capacity at best with most being at the twenty-pound mark or below.
In addition to this, the Neewer gimbal head also offers excellent image stabilization, panning, and tilting all the way up to the thirty-pound load capacity maximum. Some of the compeating gimbal heads at this price point can have issues the closer you get to their load capacity but the Neewer head is butter smooth all the way up to its maximum.
This ensures that you are able to use some of the super heavy DSLR camera rigs if you wish without running into any issues or having problems with the level of image stabilization provided and ensuring you get the best image quality possible no matter what rig you use. Additionally, Neewer has also confirmed that the gimbal head has been fully tested with the vast majority of 300mm telephoto zoom lenses on the market while fully extended and that the head does not have any issues.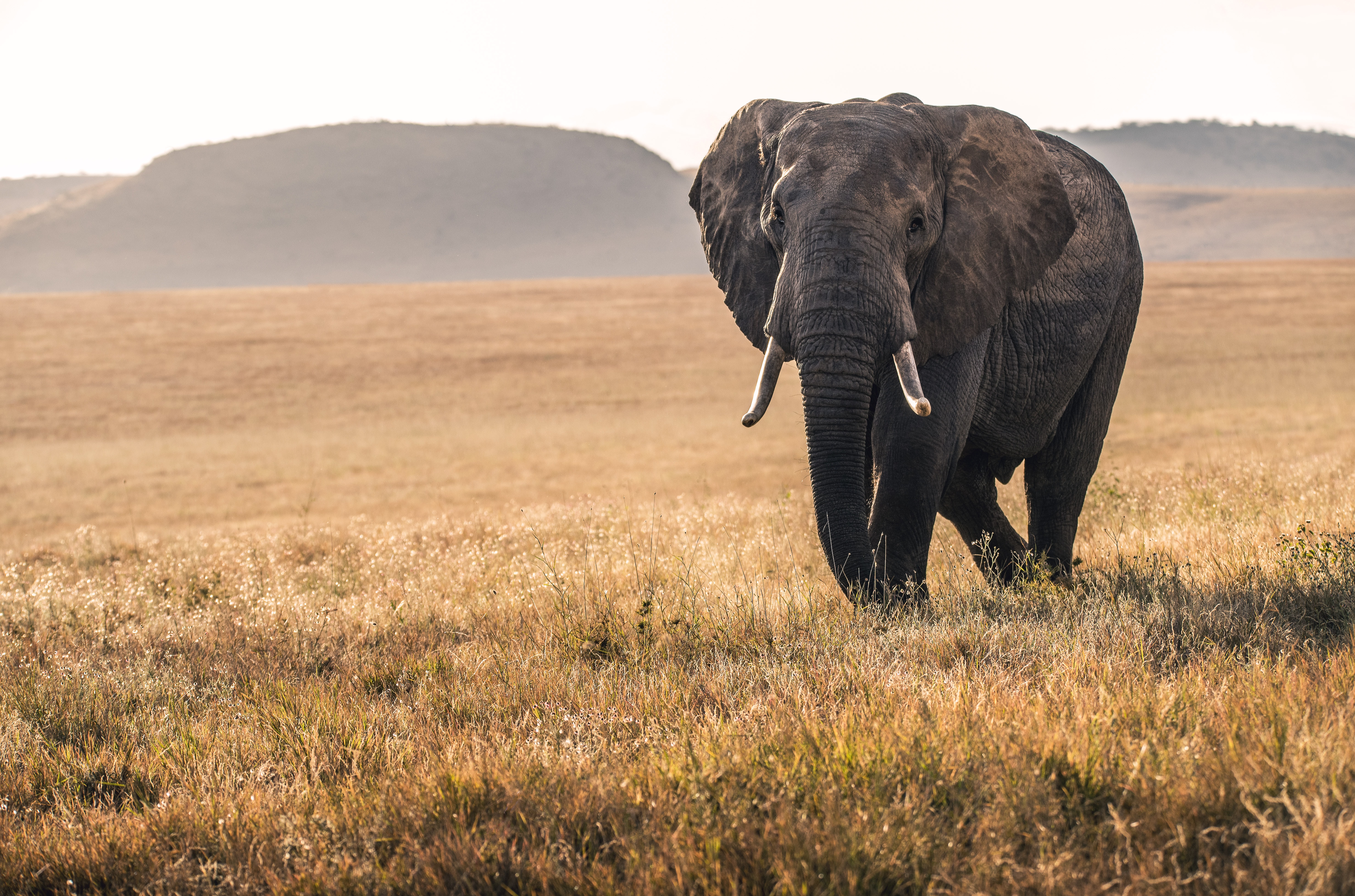 Again, this is another area where some of the compeating cheap gimbal heads can have problems as their center of gravity can start to shift with a heavy lens fully extended. Now, if you are planning to use something like the
Nikon p1000
then you may want to look at adding a
decent long lens support
to your camera accessories. That said though, for the majority of the more popular telephoto zoom lenses the Neewer gimbal head has no issues.
That said though, even many of the longer telephoto zoom lenses will work fine natively with the Neewer gimbal head due to the fully adjustable lens platform on the head. This ensures that you are able to horizontally adjust the positioning of the gimbal arm as required to adjust for the center of gravity for your specific lens and camera body. The head does a solid job of maintaining its full three hundred and sixty-degree rotation both horizontally and vertically with the longer lenses too. Although rare in this day and age, some of the cheaper gimbal heads can have issues with their range of motion with the longer lenses but not the Neewer gimbal head.
Considering the super low price tag of the Neewer gimbal head it is easy to see how it has managed to grow itself such a massive customer base in such a short amount of time. It offers outstanding performance relative to its price point and it's not surprising that so many photographers and videographers have posted so many excellent reviews for the lens since its release.
User Interface And Control System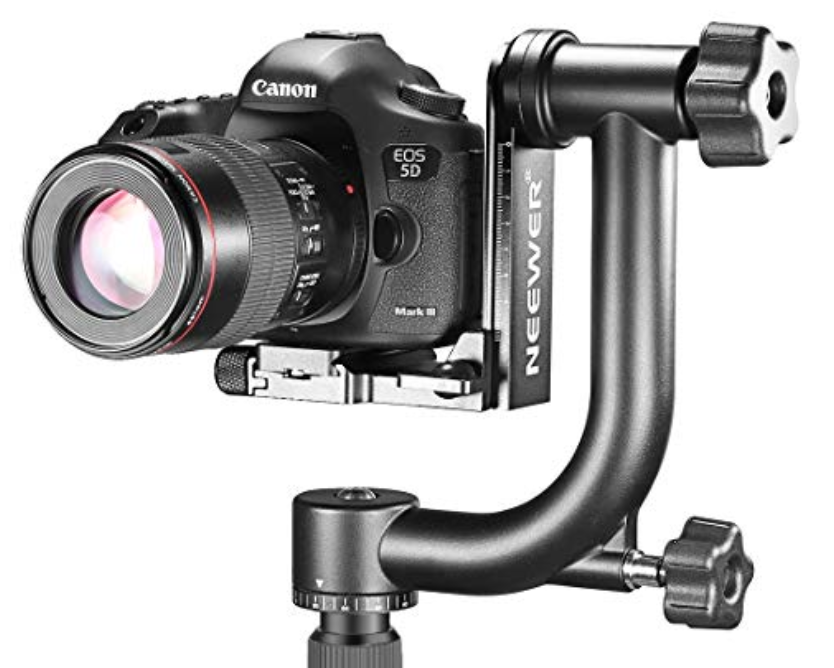 As the Neewer gimbal head has been priced as an entry-level gimbal head Neewer has emphasized ease of use to ensure that anyone who is new to using gimbal heads can quickly and easily get to grips with it. On the flip side of this though, if you are more of an advanced user then the Neewer gimbal head also offers some solid advanced functionality to meet the needs of the more experienced users too.
As we mentioned earlier, the gimbal head supports full three hundred and sixty-degree movement allowing you to quickly and easily pan your camera rig to track fast-moving subjects with ease. If you are working as a photography or videographer in a niche involving fast-moving subjects such as birds or wildlife then this is ideal. Its swinging arm also provides you with quick and easy tilting to track your subject with ease if needed too.
The Neewer gimbal head comes with the Arca-Swiss quick release plate system to allow you to quickly and easily mount and unmount your camera as possible. If you are involved in something like bird photography or videography then the ability to switch from handheld to tripod and then back to handheld again can be vital. The Arca-Swiss system is also becoming more and more popular with more and more photographers and videographers switching over to the Arca-Swiss system over the Manfrotto system.
If you are using a setup that involved multiple camera rigs then there it is easy to source spare quick release plates. The majority of compeating entry-level gimbal heads are an absolute nightmare to source spare quick release plates for too helping to score the Neewer gimbal head even more points.
There is also a built-in bubble level as you would expect from any modern gimbal head allowing you to quickly and easily check that your camera rig is level during use. This can help prevent you from accidentally capturing your photographs or video footage on an unwanted angle and having to spend a bunch of time in post-production correcting it too.
The final point that we want to make when it comes to the user interface and control system of the Neewer gimbal head is that it has a great little bearing scale around its base for accurate directional reading. Although this could be totally pointless for you depending on the niche that you work in, it can be invaluable for a smaller number of our readers.
Balancing And Calibration
In this day and age, the balancing and calibration processes for all modern gimbal heads is very simple and straight forward and the Neewer gimbal head is no different. We are confident that the vast majority of people reading this will easily be able to balance the gimbal head with their camera rig without having any problems. On the off chance that you do run into issues, the user manual for the gimbal head offers a great walkthrough of the balancing process that is extremely easy to follow too.
Build Quality And Design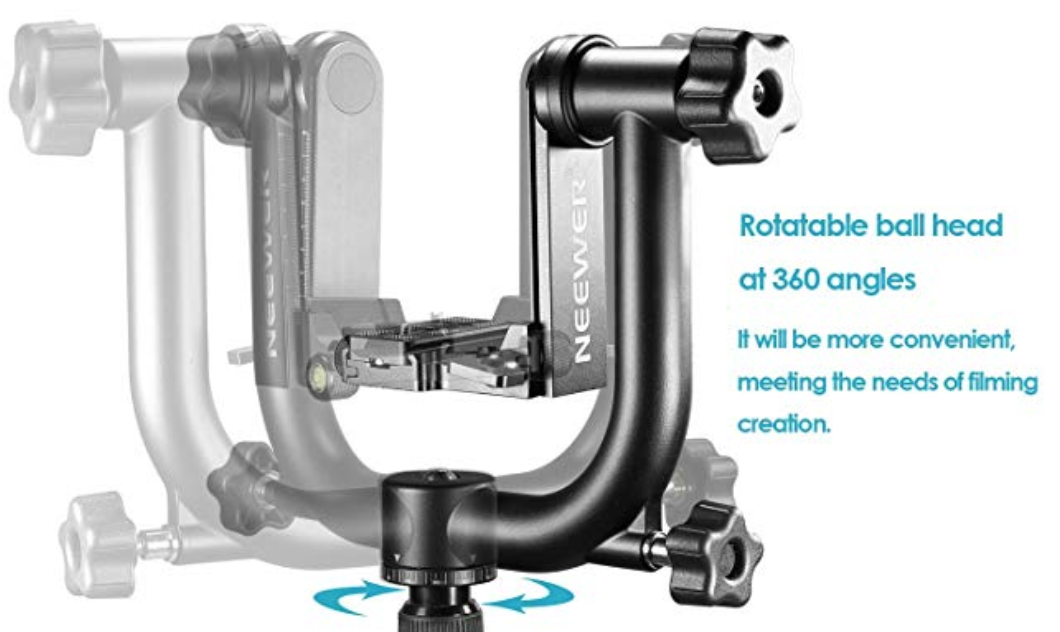 Now, Neewer has done an excellent job of putting some intermediate level performance and functionality on this entry-level gimbal head but they have absolutely outdone themselves when it comes to the build quality of the
Neewer gimbal head
. We really don't know how they have managed to make it so robust yet lightweight at the same time without having to hike its price tag up.
It is made from a heavy-duty aluminum alloy that is similar to that used for the premium tripods to keep the head as light and tough as possible. If you are working in a niche where you have to travel around with all of your gear then this is a godsend. Not only is the head tough enough not to break when traveling around with it but it is also light enough to easily be added to your luggage for air travel without you being fined for going over your weight allocation.
Being a pretty simple, cheap, entry-level gimbal head, there really is not much else to say about its build quality other than the fact that it comes with both a one-quarter inch and three eights mounting thread. This ensures that the gimbal head can be mounted to all tripod without issue so you don't end up running into issues with compatibility when it comes to actually mounting it to your tripod of choice.
Our Verdict
That concludes our Neewer gimbal head review and as you can probably tell, we think very highly of the Neewer 360 Degree Gimbal Head and think that it could make a valuable addition to anyone's camera accessories working in something like wildlife or bird photography. It offers you professional-level image stabilization with super smooth panning and tilting when needed without the need to break the bank.
The community also seems to agree with us as a large number of independent videographers and photographers have chosen to post their own excellent third-party reviews of the gimbal head that you can read if you wish. It is well worth taking a few minutes to skim over those reviews if you are yet to make your mind up as they offer some excellent insight into the performance of the gimbal head from people who have used it for a long period of time.