The Ultimate Pilotfly H2 Review!
With more and more vloggers and videographers opting to add a handheld gimbal stabilizer to their collection of camera accessories, we have noticed more and more people reaching out for help and guidance on what gimbal they should be adding to their camera accessories. On top of this, more and more companies are starting to produce their own 3 axis gimbals to try and get some of this rapidly increasing market share.
One of these newer companies who are trying to take some of the market share away from the more established brands is Pilotfly and we have noticed a number of people reaching out and asking for assistance on their gimbal range. Although it is showing its age these days, we have decided to publish our own, dedicated Pilotfly H2 review to try and help as many of our readers as possible who are considering adding this gimbal to their collection of camera accessories.
Unfortunately, even back when it was initially released onto the market, the Pilotfly H2 was distinctly middle of the pack and failed to get any real traction amongst the community and earned a controversial reputation for itself. In addition to this, times have changed and the compeating gimbal brands have released their newer gimbals such as the Zhiyun Weebill S and the Moza Aircross 2 that absolutely blow the Pilotfly H2 out of the water with the Weebill S also being cheaper.
In our opinion, any of our readers considering adding the Pilotfly H2 to their collection of camera accessories should seriously be considering the Weebill S or the Aircross 2 instead in our opinion. Not only are they much better options and two of the latest gimbals to market with all of the latest gimbal technology but we have seen people report having buyers remorse when purchasing the Pilotfly H2 over some of the compeating gimbals that are simply better options.
We just wanted to say all of that as early as possible in the review as possible. There's nothing worse than getting to the end of a long review only to be told that you should be considering rival products over the featured product. Although we would recommend either of the two gimbals suggested above over the Pilotfly H2 we will still be going over our full review below to go over why we feel the way we do about the gimbal.
Performance And Functionality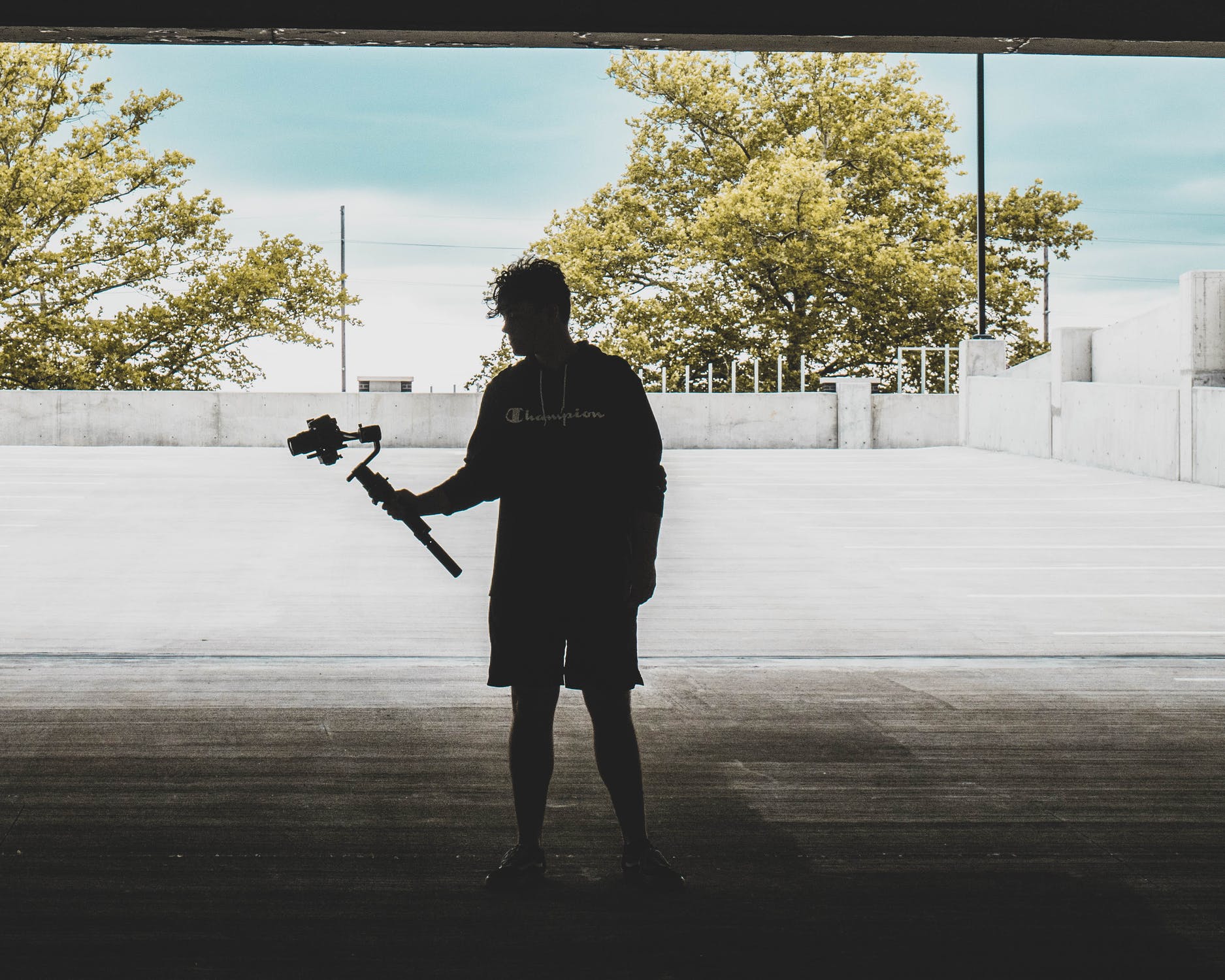 Moving onto the performance and functionality of the Pilotfly H2 and as we touched on earlier, even back when the gimbal was initially released onto the market, the H2 was distinctly middle of the pack in our opinion. Although it did have an ever so slightly higher maximum load capacity of its compeating gimbal stabilizers back there coming in at 4.9 pounds of payload weight, in reality, this did not offer much over the load capacity of the other compeating gimbals on the market.
Although this is plenty of load capacity for the vast majority of mirrorless camera rigs on the market right now, it offers little to no play for even some of the lighter DSLR camera rigs as well as anyone using a longer or heavier camera lens when recording. Again though, this was common place back when the Pilotfly H2 was released. The latest gimbals to market at the time of writing such as the Zhiyun Weebill S and the Moza Aircross 2 offer outstanding performance for the user even if you are using a longer or heavier camera lens.
Another advantage of these two modern 3 axis gimbals is that they offer higher maximum load capacities allowing them to support higher total camera payload. On top of this, they also offer great, smooth image stabilization for your camera rig all the way up to their maximum load capacity without issue. With the Pilotfly H2 you can run into issues with slight vibrations in the gimbal head if you exceed around 3.9 pounds of weight on the gimbal but it is rare that these vibration issues on the H2 will occur.
One of the main unique selling points of the Pilotfly H2 back, when it was initially released, was the fact that it offered the longest battery life of any gimbal by far coming in at around twenty-six hours of battery! Even to this day, no compeating gimbal brand has released a gimbal that offers over eighteen hours of battery per single charge but this is largely due to changing trends in the videography scene.
More and more videographers and vloggers are purchasing high capacity USB power banks to allow them to not only charge their cameras and gimbals while on the go but also their other camera accessories too. This removes the need of having such a large battery on your gimbal and allows the gimbal brands to use smaller and lighter batteries in their devices.
The battery in the Pilotfly H2 uses a 1800 mAh battery and can take around six hours to recharge back to full from being totally empty. That said though, we have seen multiple reports of videographers complaining of battery fatigue after as little as one year where the performance of the battery drops off and can provide as little as only four hours of power per charge. As the Pilotfly H2 uses an internal battery, there is no way to switch it out for a new battery meaning you may have to purchase another gimbal. In our opinion, this just scores more and more points for compeating stabilizers like the
Zhiyun Weebill S
or the
Moza Aircross 2
.
The clips in the example video above have all been captured using the
Pilotfly H2
in ideal conditions and give an example of the type of video footage that you can expect from the gimbal during use. As you can see, the H2 is able to still provide the user with some pretty decent, butter-smooth image stabilization but with its current price tag, we feel that it is massively overpriced for this day and age for what you get. As we mentioned earlier, at the time of writing, you can actually pick up the
Zhiyun Weebill S
that has been on the market for a matter of months for less than the Pilotfly H2 that has been available for years.
Although the gimbal does use some decent brushless motors, the technology in the detection and correction system of the Pilotfly H2 is definatley starting to show its age. Even back when the gimbal was initially released, the gimbal sensors were average and in our opinion the gimbal motors and balancing algorithm were sub-par when compared to what DJI, Moza, and Zhiyun were using on their older gimbal stabilizer.
When you take this all into account, it really is not surprising that the gimbal has such a controversial opinion amongst videographers and vloggers. So many people have published their own independent reviews of the gimbal with around half of them being positive and around half of them being negative. Just keep in mind that many of those reviews were posted years back so don't take into account newer gimbals such as the Zhiyun Weebill S and the Moza Aircross 2.
User Interface And Control System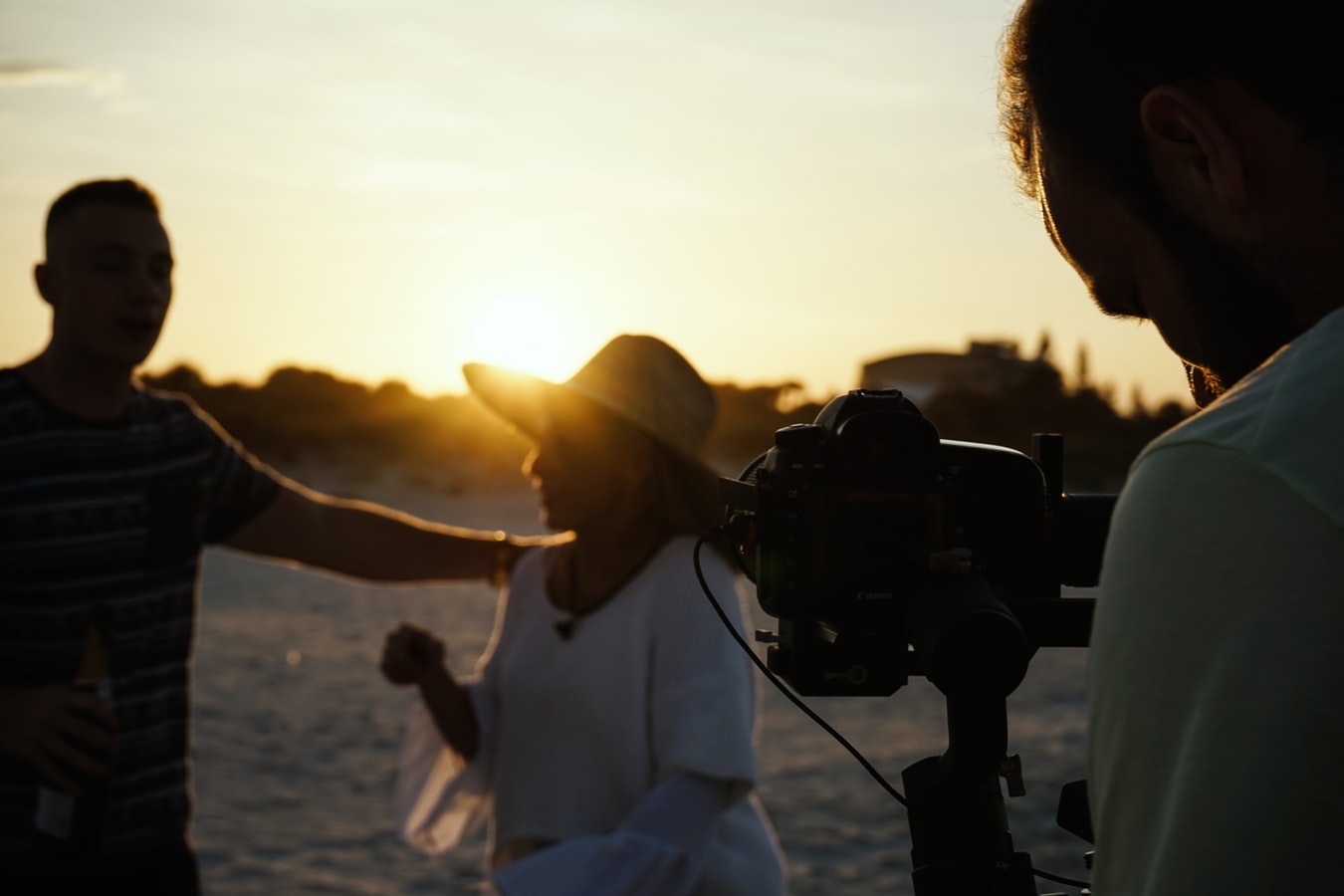 The Pilotfly H2 sticks to the standard gimbal interface that the vast majority of other handheld gimbal brands on the market use on their own products. This keeps the system very similar between the various products and allows videographers and vloggers to easily be able to switch between various gimbal brands without running into many issues with the user interface. If you are new to using a handheld gimbal then we are confident in saying that you should easily be able to get to grips with the Pilotfly H2 without running into and problems as the control system is very easy to follow.
Another area where the H2 is showing its age is that it only uses a four way joystick and again, although this was common back when it was initially released, this can cause that slightly robotic look when you pan left or right with the gimbal. This is one of the few areas where manual style Steadicam stabilizers have an advantage over the motorized gimbals.
Most of the modern gimbals that have been released over the last six months to a year use an omnidirectional joystick and have some great technology to back up the manual mode of the gimbal. This allows the user to capture some natural-looking panning video footage with their camera while mounted to a motorized gimbal that rivals that of a manual stabilizer. Due to the technology being new though, it is not on the H2 pushing items like the Zhiyun Weebill S even further ahead.
The joystick that is on the Pilotfly H2 does perform well for the limitations of the technology of its time though and does offer some solid manual gimbal control when needed. That said though if you are a professional level videography doing paid client or portfolio work, there are much better gimbals available with better manual control that you should go with over the H2 to help ensure that you are capturing the best image quality possible.
Build Quality And Design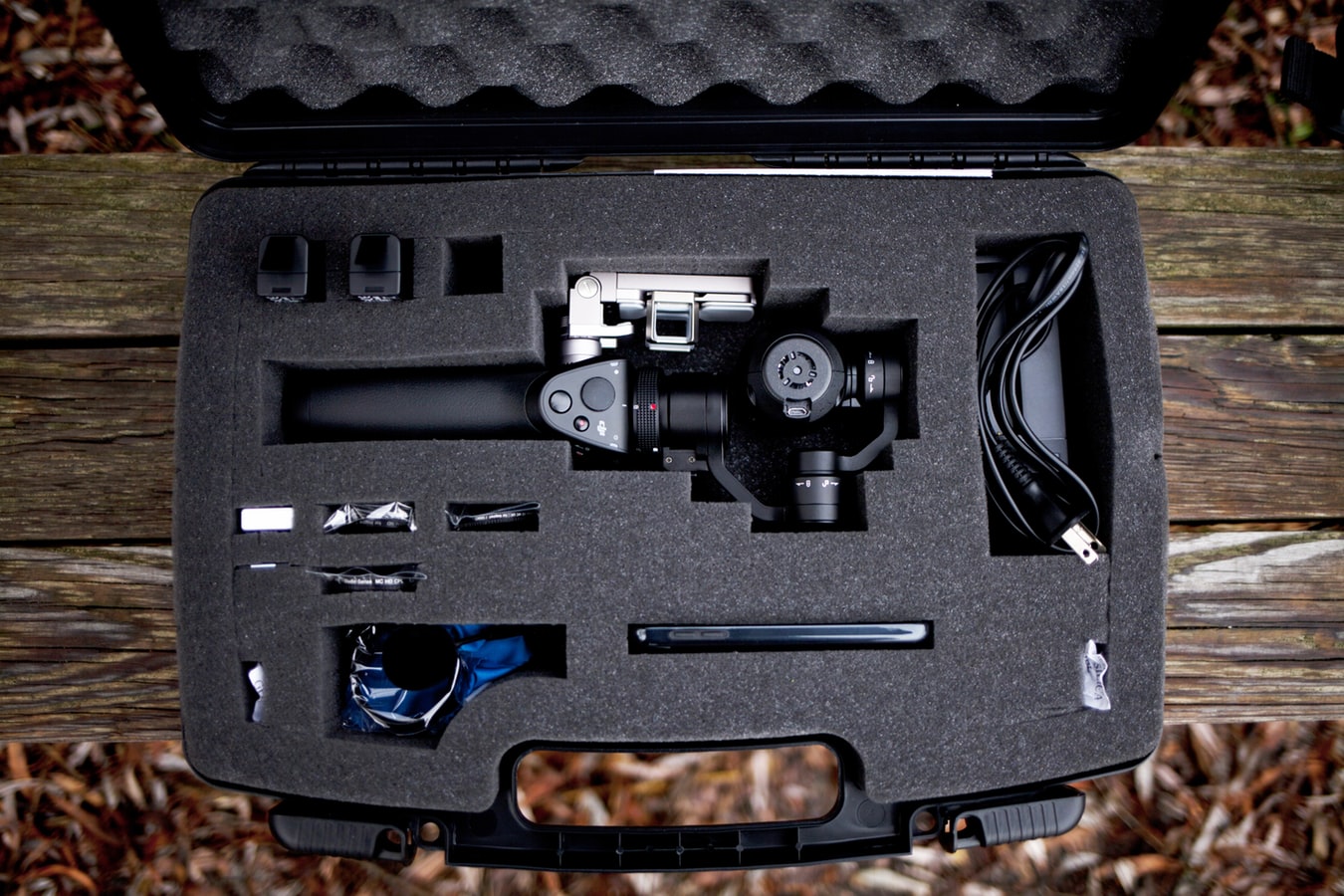 One area where the Pilotfly H2 did stand out against the competition was with its design and back when released, the H2 was actually pretty compact while also being pretty light for a motorized gimbal, especially one with a battery of this size coming in at only 2.65 pounds of weight. The compact design means that the H2 was only 14.6 x 7.5 x 7.5 inches too making it pretty small and easy to pack away back in the day. That said though, since then, modern compact gimbals like the
Weebill S
are much smaller and lighter while also being the perfect travel gimbal.
Pilotfly did manage to ensure that the H2 is as robust as possible though and was easily one of the tougher gimbals on the market due to the gimbal body being made from mostly CNC aluminum alloy. That said though, advancements in the various alloys and polymers over the last few years have allowed the newer gimbals to be tougher while also being small and lighter too. The Pilotfly H2 does come with an Arca Swiss quick release plate attachment and there are various guides online on how you can convert it to a Manfrotto quick release plate if needed but by this stage of the article, we are hoping you are starting to realize how adding the H2 to your collection of camera accessories is more of a liability than an investment.
The handle on the gimbal is also marketed as being ergonomic and comfortable and we really can't see why. When it comes to comfort level of the gimbals handle, we feel that the Pilotfly H2 is right down there with the Feiyutech gimbal range and being one of the more uncomfortable gimbals to hold for longer periods of time. If you are doing professional-level videography jobs where you will have to hold your gimbal for long periods of time with a heavy camera rig mounted to it then the H2 is probably a bad option and may result in your hand getting cramps or aches after longer periods of recording.
Our Verdict
That brings our review of the Pilotfly H2 to a close and as you can probably guess, and as we mentioned back at the start of the article, we would not recommend the Pilotfly H2 to our readers. In our opinion, it has not aged well at all and like we mentioned earlier, it would be more of a liability than an investment if you chose to add it to your camera accessories. In our opinion, the Zhiyun Weebill S or Moza Aircross 2 are much better additions to your camera accessories and blow the Pilotfly H2 out the water with ease making much better investments.