The Best Steadicam For iPads On The Market!
Just like their iPhone counterparts, the camera sensors on each new generation of iPad just keeps on getting better and better. This has more and more content creators ditching their point and shoot or even mirrorless cameras in favor of their iPhone or iPad. Although the effectiveness of this is going to depend on the niche that you are working in, many people in the travel vlogging and travel social media influencer niches can save size and weight by switching over to a device like the iPad that they would have with them anyway.
Due to so many people making this switch and an increasing number of people deciding to use their iPad to capture their content each month, we have noticed more and more people reaching out for advice on the best Steadicam for iPad models on the market right now. Due to the nature of the iPad and its dimensions and lack of a mounting thread, an actual manual style stabilizer is a nightmare to find for the device but thankfully, there is hope!
The Melamount Stabilizer is a specialised case that has proven very popular with the community and has managed to rapidly earn itself a great reputation amongst the iPad content creating community. Not only does it come with two handles to help provide you with increased image stabilization during use but it also has a standard mounting thread to allow you to mount your iPad to an actual Steadicam style stabilizer if needed.
Now, in reality, we would imagine that the vast majority of our readers will be happy with the improved levels of image stabilization that they are able to get using just the handles on the case and will probably not need to purchase a Steadicam but this will depend on your needs. Additionally, and we can't stress this one enough, you will have to ensure that you get the Melamount case that fits your specific iPad but this is easy enough as they are available for the majority of iPad models at the time of writing.
On top of this, if you do want to ensure that you are capturing the absolute best image quality possible with your iPad then we would highly recommend that you also consider adding a high-quality removable iPad lens like the Xenvo Pro Lens Kit to your collection of camera accessories. This can really help to improve your image quality as well as the angle of view allowing you to capture some epic landscapes in all their glory.
You are also able to improve your iPad videography skillset further by enrolling in this specialized iPad videography course. You are able to enroll on the course without spending a single cent via the Skillshare trial as it provides you with a premium, no-obligation subscription to all of their courses for free. The iPad videography course can easily be completed before your trial runs out too without having to rush through it helping you improve your technique with ease and without having to folk out any money.
Performance And Functionality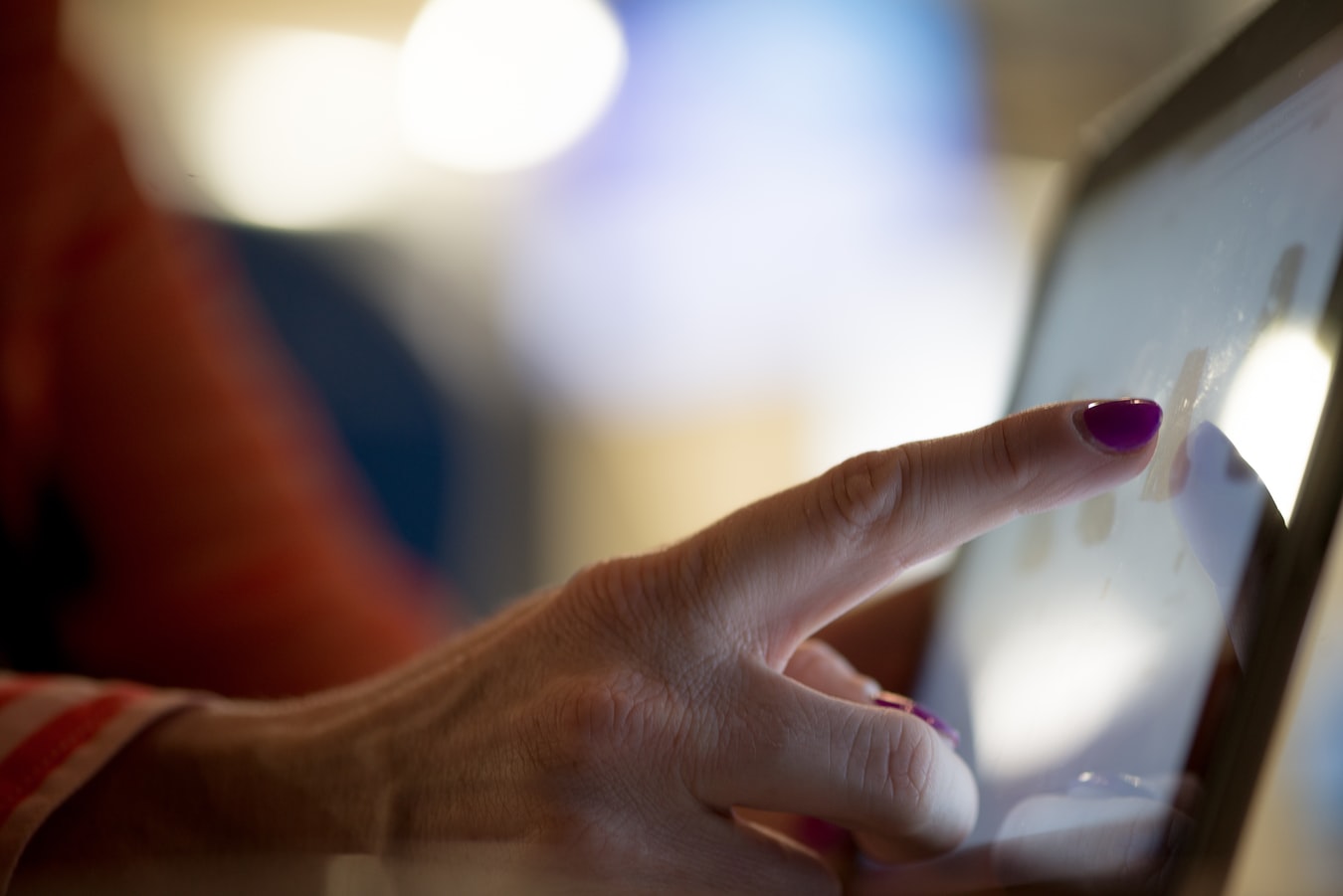 One of the main advantages of something like the Melamount iPad stabilizer is that there is absolutely no balancing required. This can make it much easier to use for anyone who is looking to purchase their very first stabilizer and we would imagine that the vast majority of our readers who are reading this will actually fall into this category.
Melamount has emphasized ease of use and made the case as simple, straight forward, and easy to use as possible. This allows you to mount the case to your iPad and go about capturing your video footage as you wish with better levels of image stabilization to get some great image quality for your videos that are shake-free with that more professional level look. The case also fully supports both landscape and portrait use too ensuring that you are able to orientate your iPad as required to meet the needs of any situation you find yourself in instantly without having to waste time.
Another advantage that the Melamount stabilizer case for the iPad has over motorized gimbal stabilizers is that it does not require a battery to provide you with its image stabilization as it essentially provides you with a better grip to do everything yourself. This means that there are no problems with running out of battery life mid-way through your day and having to sacrifice your image quality until you are able to charge your stabilizer again.
With there being so few iPad camera accessories available on the market that offer you cheap, quick, and easy ways to improve the levels of image stabilization when recording it really is not surprising that the Melamount stabilizer case has proven to be so popular amongst the community too. From what we can tell, it has the largest customer base out of any iPad camera stabilizer on the market right now and many of the people who use the case have posted their own, glowing reviews of the case that you can read for some third-party opinions if you wish.
User Interface And Control System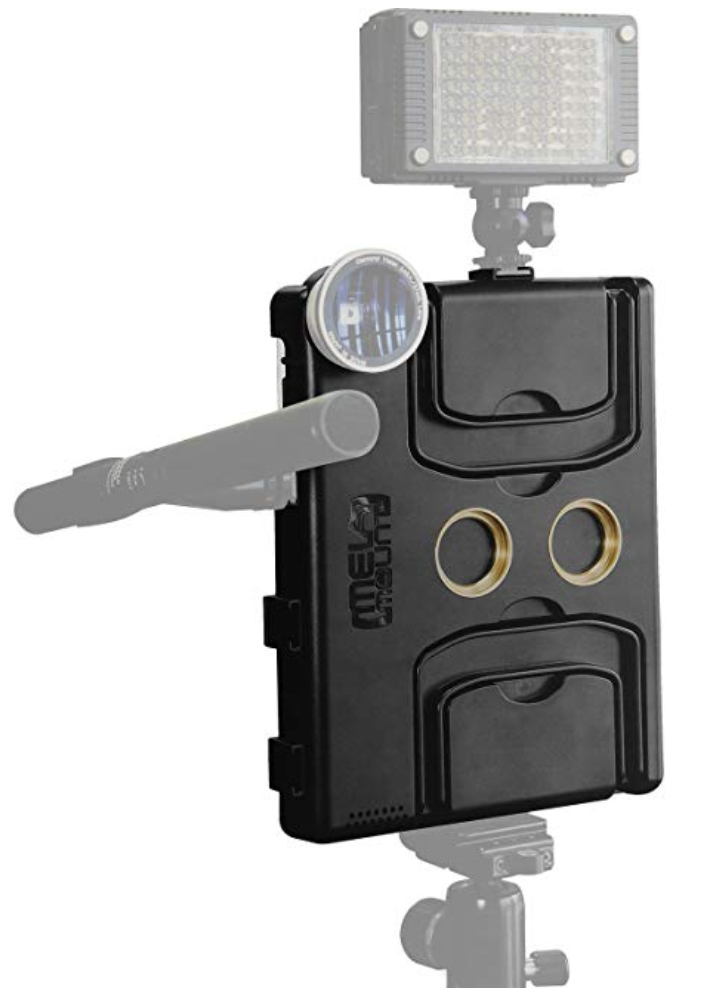 As Melamount knows many of the videographers who are looking to add their iPad stabilizer case to their collection of camera accessories will be new to videography, they have ensured that the whole process is as simple to use as possible. The mounting system to actually attach your iPad to the case is extremely simple and straight forward and can be done in a matter of seconds with ease. This allows you to mount and unmount your iPad as required without having to waste time and help you get ready for recording quicker.
The case also comes with four individual hot shoe mounts to allow you to mount a number of other popular camera accessories to the case to help improve the image quality that you can capture with your iPad too. As you can see from the image at the start of this section, this allows you to easily mount things like iPad lenses, video lights or microphones to the case with ease too. As the Melamount stabilizer does not have a maximum load capacity as it is handheld you are also able to mount some pretty heavy accessories without having much effect on the levels of image stabilization you can get too.
On top of this, all of the hot shoes on the case are metal threaded to help ensure that they will last for as long as possible too. We have seen a few low-quality cases try to enter the market to compete with Melamount but to date, they have all failed due to one main issue with these cheaper, lower quality cases being plastic threads that are ruined after accidentally cross-threading them once. This is not a problem with this Melamount case due to its metal threads being very touch.
Build Quality And Design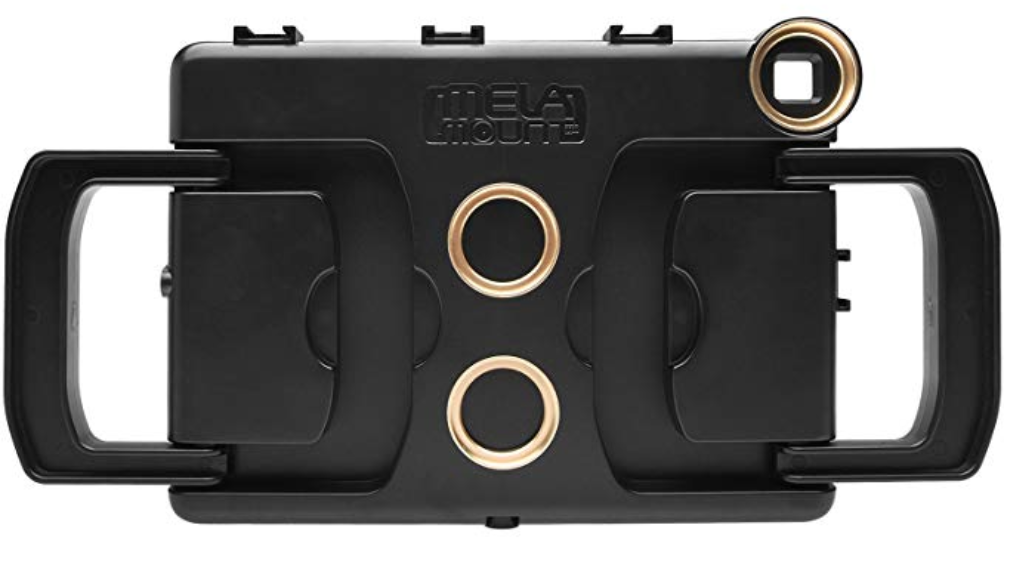 When it comes to build quality, Melamount has done a great job of ensuring that their stabilizer case is as rugged as possible while also being very lightweight without having to hike its price tag up. This ensures that your iPad is protected like a regular case while mounted while also providing you with the great levels of image stabilization that you would expect. This is another area where Melamount has the competition beat as none offer cases anywhere near as robust as the Melamount range.
The majority of the case is made from reinforced ABS plastic too while it also has reinforced joints on its swing-out handles. This ensures that it is easily able to take any bumps or knocks during use or while in your backpack during transit without taking any long term damage. Although the case has a low price tag, this still offers some peace of mind that it will last you for many years to come.
As we touched on earlier in the article, Melamount has also added a standard quarter-inch mounting socket to the case so you are able to mount it to a tripod or Steadicam style stabilizer if needed. This further increases the level of image stabilization that you can get out of your case if you do opt to use a manual Steadicam style stabilizer too or mount it to a tripod when needed.
The case also has a bubble level for when you do mount it to a tripod to ensure that you are able to quickly glance down, check the bubble level and ensure that your rig is level. If you are using it as a handheld stabilizer then you can also glance down to the bubble level when needed to check how level your iPad is while recording too.
The final point that we want to make about the build quality of the case is that the handles are very comfortable. They allow you to easily get a firm yet comfortable grip on the case to ensure that your iPad is held firmly and will not be accidentally dropped while also preventing aches and pains in your hands for any long recording sessions.
Our Verdict
That brings our article going over what we feel the best Steadicam for iPads on the market right now is and we feel that the Melamount Stabilizer can make a great addition to your iPad camera accessories. It offers some excellent image stabilization as well as protection for your iPad while recording as well as a number of ways to mount additional camera accessories to the case to further improve the image quality that you are able to capture.