The Best Gimbal For Fuji XT30 Cameras!
With the sales of DSLR cameras decreasing and the sales of mirrorless cameras increasing at a rapid rate, it really is not surprising that more and more people are reaching out with various questions about different mirrorless cameras. Our regular readers will be aware that we have been publishing as much content as possible based around the sudden increase in questions but we have noticed more and more people reaching out with specific questions about the Fuji xt30 and with the xt30 being such a great mirrorless camera, we thought that we would spend a little time going over the questions that we are receiving for it.
One of the most popular questions that we have seen people asking is based around advice for what the best gimbal for Fuji xt30 cameras owners actually is. Now, due to the XT30 coming in with a camera bodyweight of only 0.84lbs without any accessories mounted to it, you might be able to get away with something like the Feiyutech G6 Max. That said though, this will only be able to support the super light Fuji xt30 rigs so we would recommend that you consider the Zhiyun Weebill S as your gimbal of choice.
In our opinion, the Weebill S is one of the best gimbals made to date by far and offers some of the best features possible for its price point guaranteeing the best possible bang for your buck. Additionally, it has only gone from strength to strength since its released and just keeps on growing its already excellent reputation amongst the videography and vlogging communities with each passing month.
The Weebill S can also easily support the popular heavy Fuji xt30 rigs out there allowing you to mount some of the heaviest camera accessories on the market to it without running into issues. On top of this, its compact design and very lightweight making it very easy to store, pack, and travel with if needed. We have absolutely no doubt in our mind that it can definatley help to increase the overall image quality that you are able to capture via its excellent quality image stabilization.
Although the Feiyutech G6 Max can be a decent option if you know that you will always be using a super light Fuji xt30 rig, we feel that the Zhiyun Weebill S will be the best option for the vast majority of our readers. Due to the Weebill S being our primary gimbal recommendation for the Fuji xt30 we will be focusing on it throughout the rest of the article and taking a more in-depth look at the gimbal.
Performance And Functionality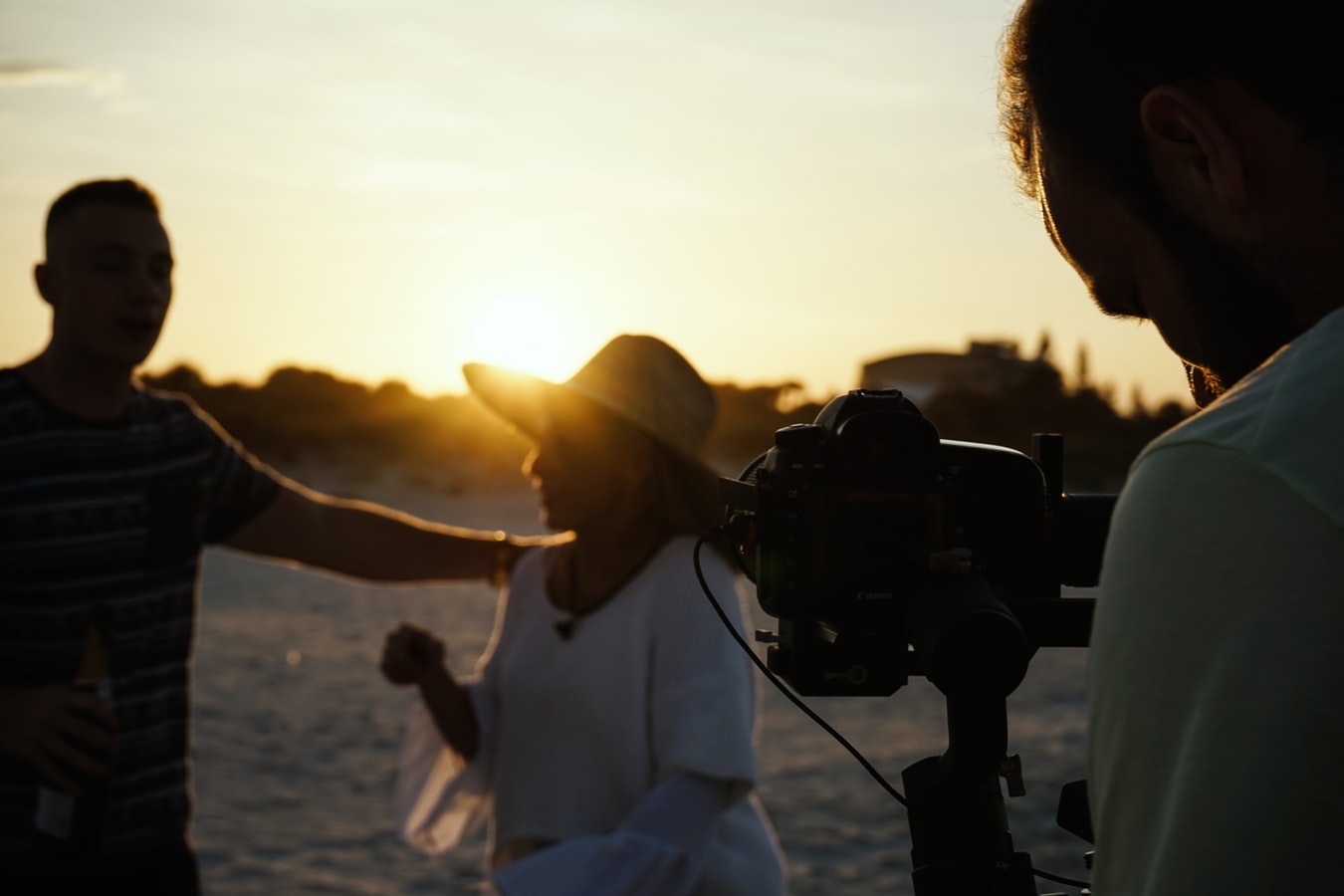 As we touched on earlier in the article, the Fuji xt30 is only 0.84lbs coming in at the lower end of the mirrorless camera load weight without having any camera accessories mounted to it. The maximum load capacity on the
Zhiyun Weebill S
comes in at 6.61 pounds of total camera payload weight absolutely blowing the 2.65-pound maximum payload capacity of the
Feiyutech G6 Max
out the water.
On top of this, the design and higher torque gimbal motors on the Weebill S allow you to mount longer and heavier camera lenses to your Fuji xt30 while mounted to the gimbal without causing issues with its center of gravity. Even in this day and age this can still be a relatively common problem but in our opinion, the tweaks that Zhiyun made to the design of the Weebill S while also giving it 300% more torque have corrected the issue that their older Weebill Lab used to have.
This ensures that no matter what niche you are working in, you can mount the camera accessories that you required while also getting the best possible levels of image stabilization for the best possible price. Another advantage of the Zhiyun Weebill S is that it offers butter-smooth footage all the way up to its maximum load capacity without having issues with vibrations. So many gimbals, even units released in the last twelve months will list a maximum load capacity but have something in the small print that says the image stabilization will suffer if you mount over 75% of the listed load capacity to the gimbal. Unfortunately, this is becoming more and more common with gimbal brands but thankfully the top three, Zhiyun, DJI, and Moza seem to be setting the standards and listing their gimbal's true maximum load capacities when marketing them.
Another excellent feature of the Weebill S is that Zhiyun has been hard at work coming up with their next-generation gimbal battery that can provide you with a maximum battery life of fourteen hours of power per charge! Although there are a number of handheld gimbal stabilizers on the market that also offer this level of battery life, none are anywhere near the small size or tiny weight of the Weebill S. Zhiyun have really done an excellent job of managing to come up with a high capacity battery that is as small and lightweight as they have making it perfect for travel gimbals.
Once empty, the battery can also be charged back to full in only three hours. This results in almost five hours of usable battery life for each hour charging and is one of the best ratios available at the time of writing. Another thing that is becoming more and more popular in the vlogging and videography world is the use of high capacity USB power banks that allow you to recharge our gimbal and camera while out and about away from a power socket. This can help ensure you can recharge your gimbal while out on your adventures if needed without running into issues.
The cinematic style video clips above have been captured using the
Zhiyun Weebill S
and show off exactly what levels of image stabilization you can expect from the gimbal during use. As you can see, it is butter smooth even when using a heavy camera rig meaning that the vast majority of Fuji xt30 will get some of the best performance possible out of the gimbal.
Being the latest gimbal from the Zhiyun range at the time of writing, it has all of the latest technology from Zhiyun including some of the best gimbal sensors and gimbal motors ever developed. In our opinion, these next-generation systems from Zhiyun really blow the DJI tech out the water and leave them for dust although Moza with their Aircross 2 have managed to come very close to the performance of the Weebill S.
On top of this, the Zhiyun balancing algorithm is probably the best available at the time of writing too with the DJI and Moza algorithms trailing ever so slightly behind it. This results in some super snappy image stabilization that is lightning fast to ensure that no matter what niche you are working in or what you are doing, the Weebill S is very fast to respond to any detected movement.
When you factor all of this in as well as the fact that the Weebill S is around two-thirds of the price of the closest two compeating gimbals to it performance-wise, it really is not surprising that it has managed to become the dominant mirrorless camera gimbal in a matter of months. On top of this, the vlogging and videography communities seem to agree with us with many of them having published their own dedicated reviews of the gimbal that offer some excellent, independent insights into how well it actually performs.
User Interface And Control System
We absolutely love the interface and user control system for the Weebill S and feel that Zhiyun has done an excellent job of upgrading and integrating their smartphone app to work seamlessly with the Weebill S is needed. You can see the optional smartphone mount fitted to the gimbal in the image above but the Zhiyun smartphone app is not essential for general use of the gimbal. Off the top of our head, the only feature on the Weebill S that does require the Zhiyun smartphone app is the intelligent object tracking system but even then, there is no need to mount your smartphone to your gimbal handle if you don't want to.
The LCD screen on the Weebill S is extremely clear and bright making it much easier to tweak the gimbals settings during use. If you are an advanced level videographer or just someone who likes to tinker, this can really make your life easier as you can clearly see the gimbals menu, even in low light to make quick and accurate tweaks to adjust performance as required.
The joystick on the Weebill S is omnidirectional offering superior control over the gimbal's movements when using in manual mode. If you are doing professional, paid videography work this makes it extremely easy to capture that natural looking panning video footage while in manual mode that can be a total nightmare to capture in the other gimbal modes.
If you are new to using a gimbal and have zero previous hands-on experience with a 3 axis gimbal then the Weebill S is a great stabilizer to start with. Zhiyun has decided to emphasize user-friendliness of their control system on their Weebill range of gimbals to make them as quick and easy to learn as possible. We are confident that the majority of our readers can pick the Weebill S up and use it right out the box without even having to give the gimbals user manual the once over. The balancing procedure for the gimbal is also very straight forward and easy too and after a little practice, you should be able to get your Fuji xt30 balanced in under a minute with ease.
Now, on the flipside of this, if you are an advanced videographer who has been using handheld gimbal stabilizers for years, Zhiyun has also ensured that the interface for their Weebill S offers all of the advanced features you may need as well as easy customization. This really does set Zhiyun apart from the competition and although the Moza Aircross 2 is similar to the Weebill S, many compeating gimbals either focus on entry-level or advanced level users but rarely both.
Smartphone App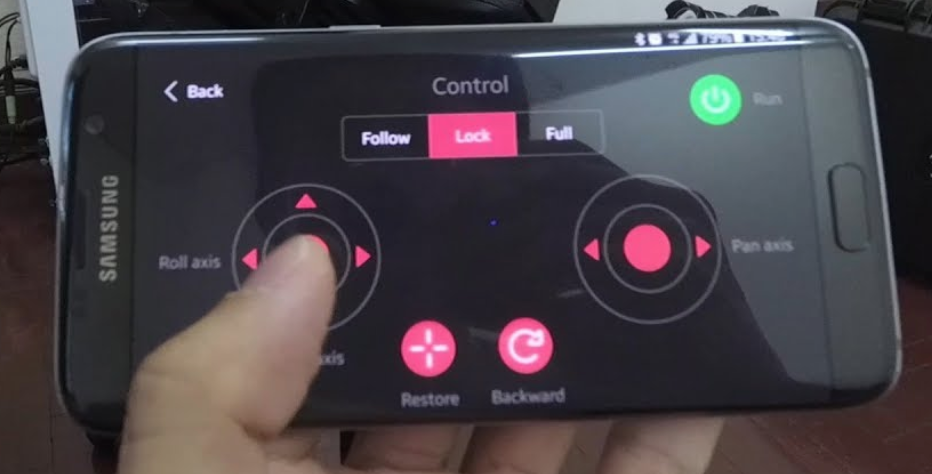 The Zhiyun smartphone app has come on a long way over the last year or so has gone from something that was essentially a total waste of time due to it randomly disconnecting and dropping its connection all of the time to the excellent little gimbal accessory it is today. Even if you neven plan to use the tracking system on the Weebill S, we still feel that the Zhiyun app is worth downloading to your smartphone.
It offers some solid wireless remote control functionality that can be very useful in some popular videography niches while also coming in handy for some vlogging styles too. It also allows you to easily tweak the settings of the gimbal within seconds too so if you are the type who likes to tweak to optimize the performance of their camera accessories the app is well worth downloading.
Now, we just want to quickly say that the default config that comes loaded in the Weebill S should be fine for use with the Fuji xt30 due to it being such a lightweight camera body. Even if you use some heavy camera accessories with your camera, you should easily be able to get excellent image stabilization out of the default config without having to tweak or adjust it at all.
Build Quality And Design

As we mentioned earlier in the article, the Weebill S uses the latest Zhiyun design that they seem to be used for all of their Weebill range gimbals seen in the image above. We absolutely love this design as it provides you with all of the regular handheld gimbal functionality just like the competition. If this is all you need then you can keep the gimbal in the configuration but if you do need to use the gimbal in the underslung mode you can remove the base of the handle and mount it to the rear mounting plate within seconds for underslung mode.
The gimbal is also extremely compact and for its maximum load capacity range, the Weebill S is the smallest gimbal released at the time of writing and is the perfect travel gimbal. In addition to its very small size, it is also very lightweight too so anyone in a travel videography or travel vlogging niche can easily pack it in their luggage without going over their baggage allowance.
Zhiyun has also added individual axes locks to each of the gimbals three axes that other gimbal brands have started to implement into their own stabilizers. In all honesty, we are actually surprised that it has taken this long for brands to start doing this but these locks allow you to lock the gimbal in place when not in use and stop its arms from moving. This removes the chance of it moving around when packed away and accidentally getting broken during transit.
Finally, the handle grip on the Weebill S is great and not only is it very easy to get a nice firm grip on but it is also very comfortable. If you are working a long videography gig then this works to your advantage as you can hold the Weebill S for longer sessions without getting cramps in your hands like you can with some other handle grips on compeating gimbals.
Our Verdict
That brings our article going over what we feel is the best gimbal for Fuji xt30 cameras to an end. As we mentioned earlier, if you are using a super light setup then you may be able to get away with the Feiyutech G6 Max and we have our own dedicated review of the G6 Max online that may be helpful to you. As we said above though, in our opinion, the Zhiyun Weebill S is definatley the best option at the time of writing and will likley be the better option for the majority of our readers.
If you are yet to make your mind up then we would recommend that you read some of these independent reviews of the Weebill S that have been posted by independent videographers since its release. We also have our own Weebill S review online but most of the points we make in that review have already been made in this article above.